What's on in Morzine during summer 2023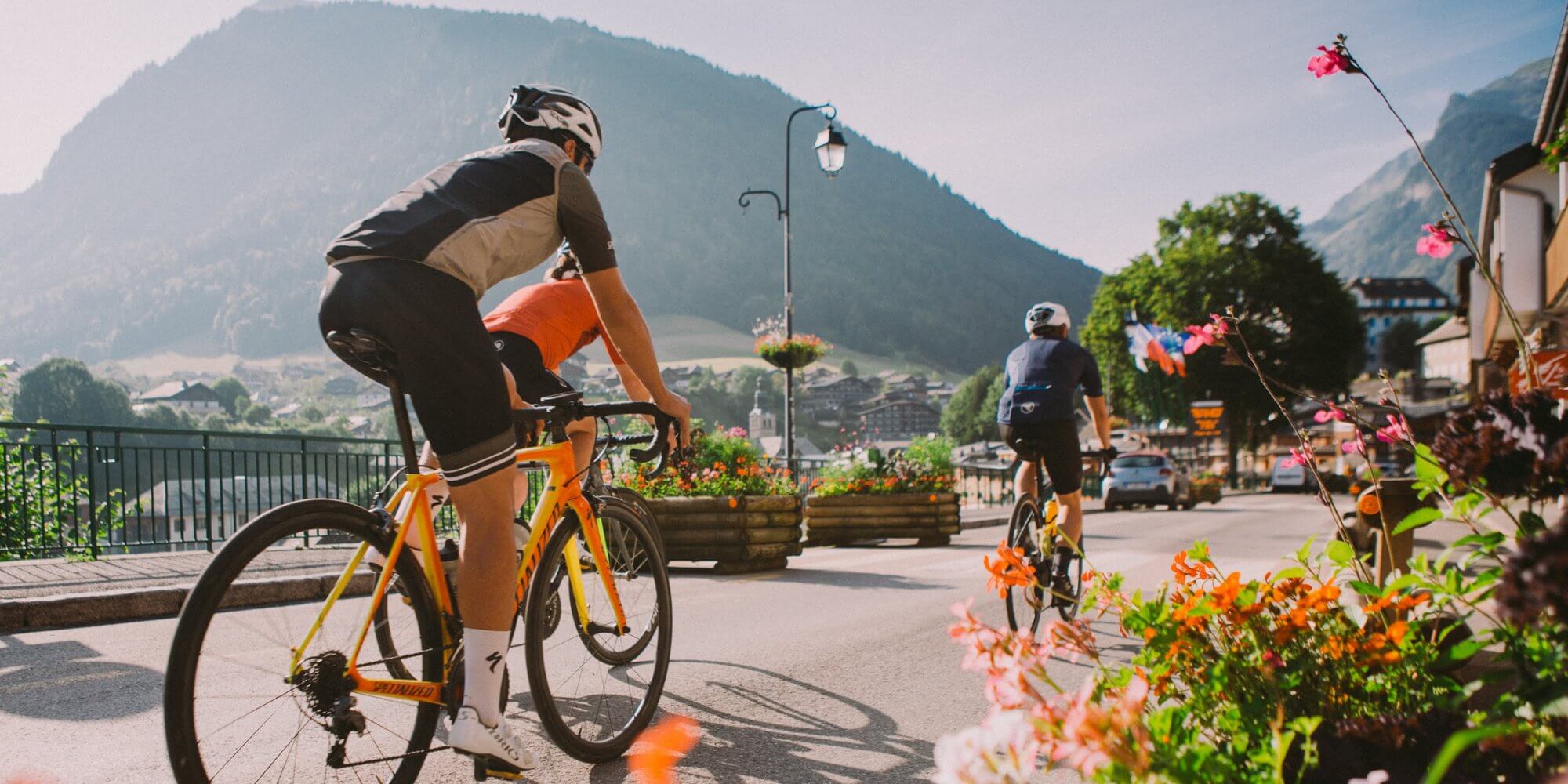 © Sam Ingles – Morzine Tourist Board
There is so much to do from June to September in Morzine! Come and get caught up in the buzz of Le Tour de France or take part in an event such as the tough Spartan. There is a traditional weekly market and dedicated weeks for kids, too! Here is what's on in Morzine during summer 2023.
What's on in Morzine during summer 2023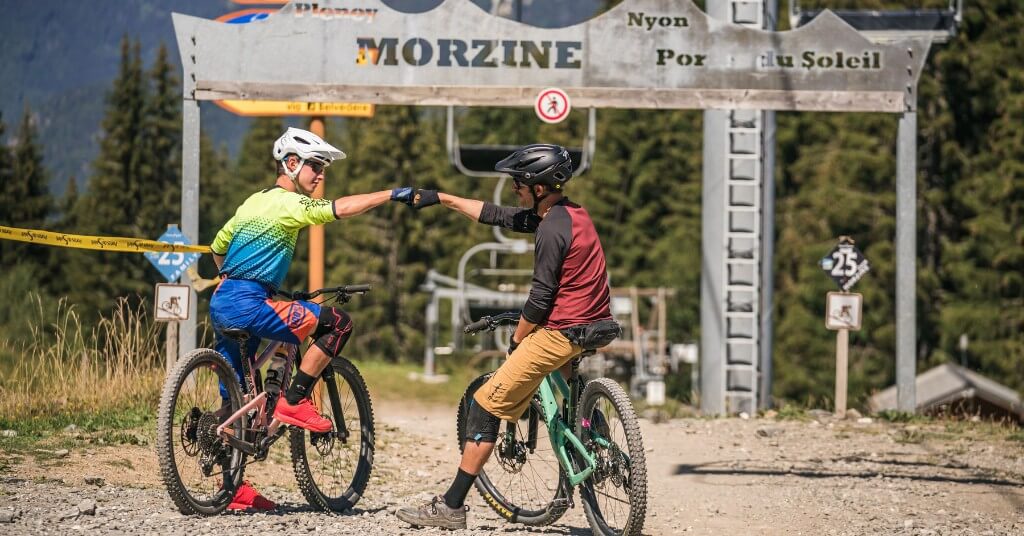 Bikepark opening
16 June 2023
Morzine and the Portes du Soleil mountain biking area are among the best spots in Europe for mountain biking. It offers downhill, free-ride and cross-country riding — something for every ability of rider. Pre-opening weekends on the Pleney are scheduled for 2nd – 4th June and 9th – 11th June 2023 with continuous opening scheduled for 16th June to 17th September.

Read more about Morzine MTB
© Sam Ingles – Morzine Tourist Board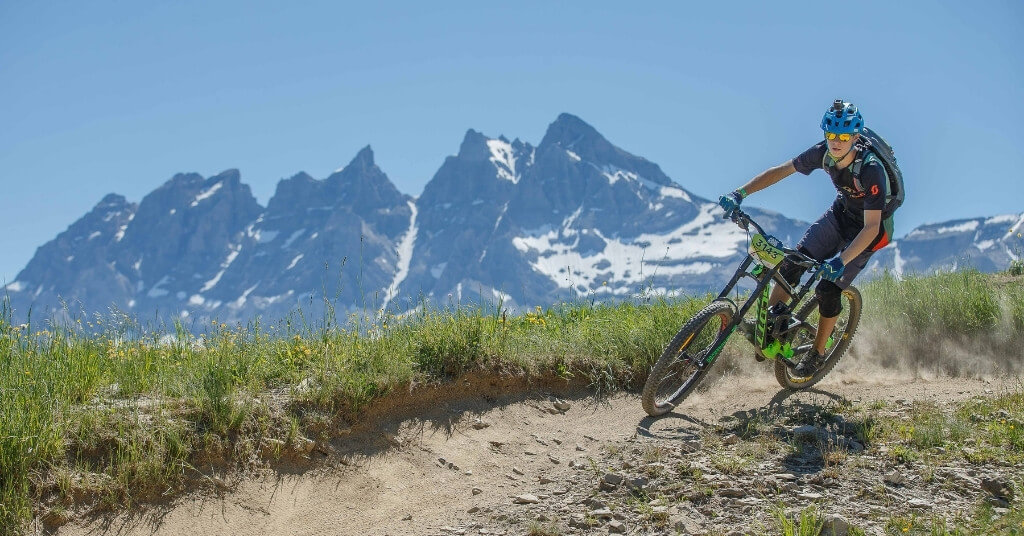 MTB Pass'Portes du Soleil
23-26 June 2023
This renowned three-day mountain biking event returns to the Alps for 2023. Designed to showcase the best trails in the area, at your own pace and providing local food and beverages along the way! Riders can choose between the 80km classic route or a special off-the-beaten-track course, while there's also a supervised kids' trail and a walking route with tastings at local farms. Don't miss the chance to browse the latest biking gear at the accompanying trade show in Les Gets.

Visit Pass'Portes du Soleil website
© Sylvain Cochard – Morzine Tourist Board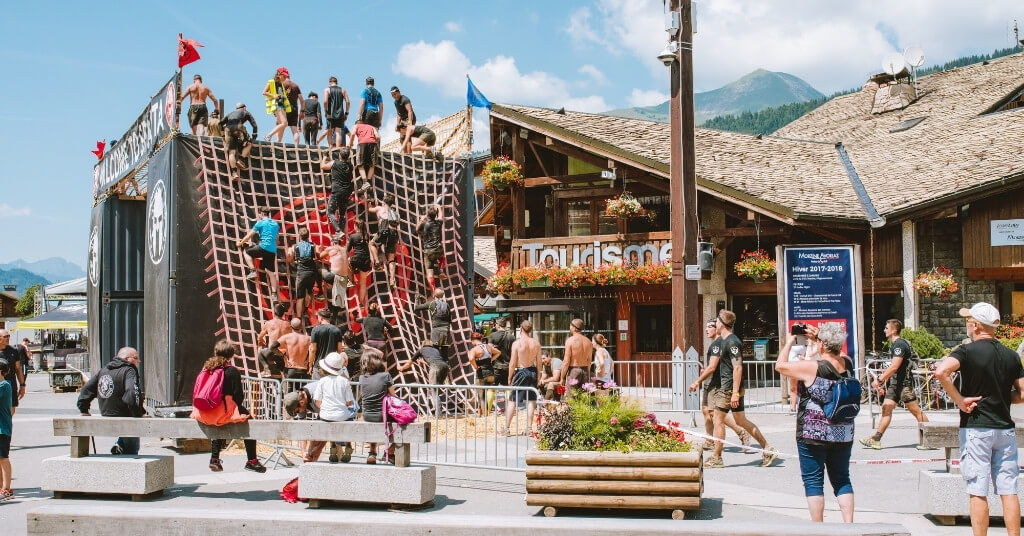 Morzine Spartan Trifecta Weekend and 50K Ultra
30 June – 2 July 2023

Morzine's obstacle race attracts crowds of spectators as competitors push themselves to the limit during a series of daredevil challenges, from crossing high-altitude lakes to leaping into waterfalls. The weekend's heats include "Beast", a gruelling half marathon through varying terrain, and "HH12HR", a standalone event that sees racers tackle mental challenges whilst under physical duress.

Visit Spartan website
© Oliver Godbold – Morzine Tourist Board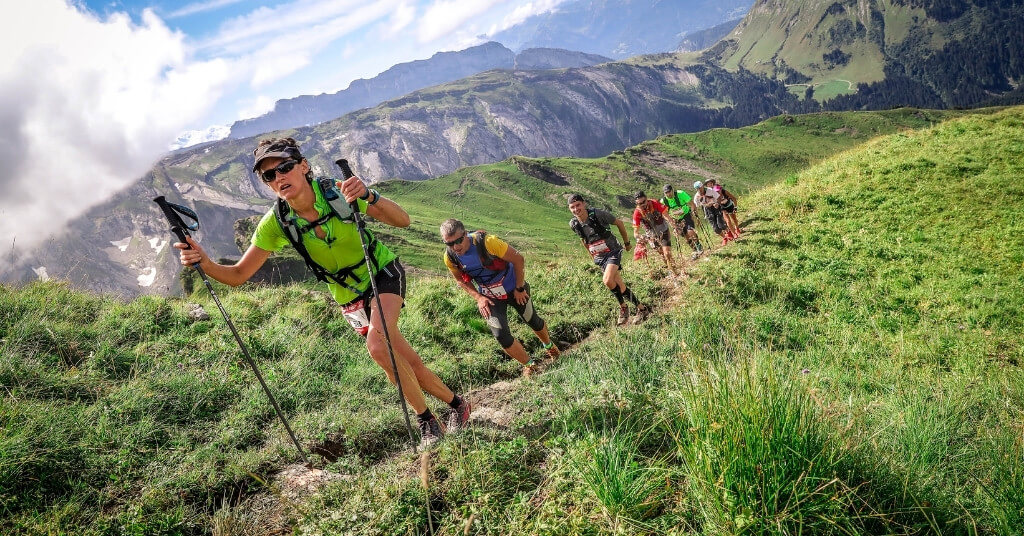 Hauts-Forts Trail Race
5 August 2023

Keen trail runners can embark on an unforgettable racing adventure along the Hauts-Forts trail this summer. Linking Morzine and Avoriaz at altitudes ranging from 1,900m to 3,800m, the famously challenging track takes you through some of the region's most spectacular panoramas. There are four races to choose from with varying levels of difficulty, including the flagship route and the popular Les Mines d'Or.

Visit Hauts-Forts Trail Race website
© Cyrille Quintard – Haut Fort/Morzine Tourist Board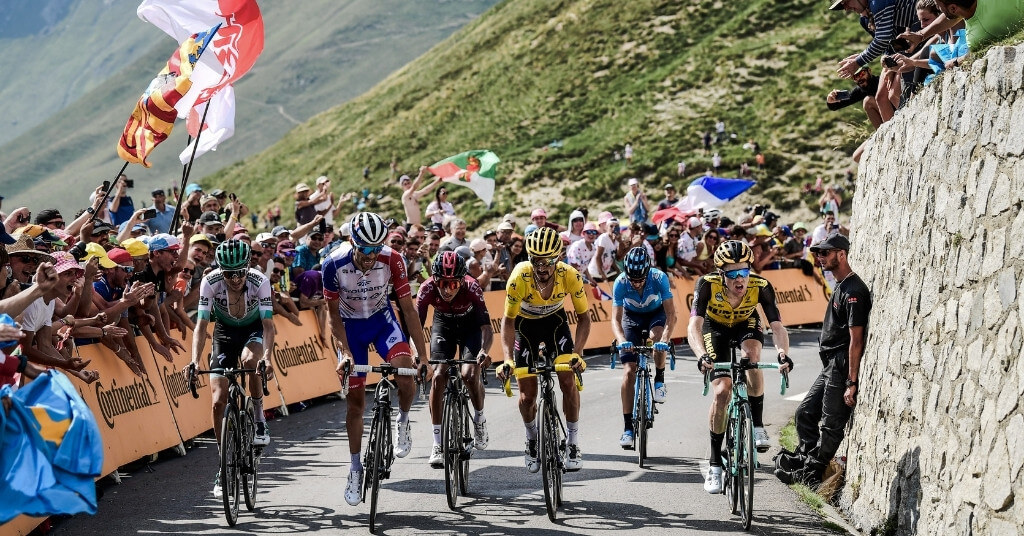 Le Tour de France
15 July 2023

The World's biggest road race will be visiting Morzine again in 2023. Morzine will see the finish of one of the major mountain climbing stages of Le Tour du France on the 15th July 2023. With the Le Tour departing Les Gets the next morning on 16th July. There'll be a real buzz in the village that you're bound to get swept up in!

Visit Tour de France official website
© P.Ballet – Morzine Tourist Board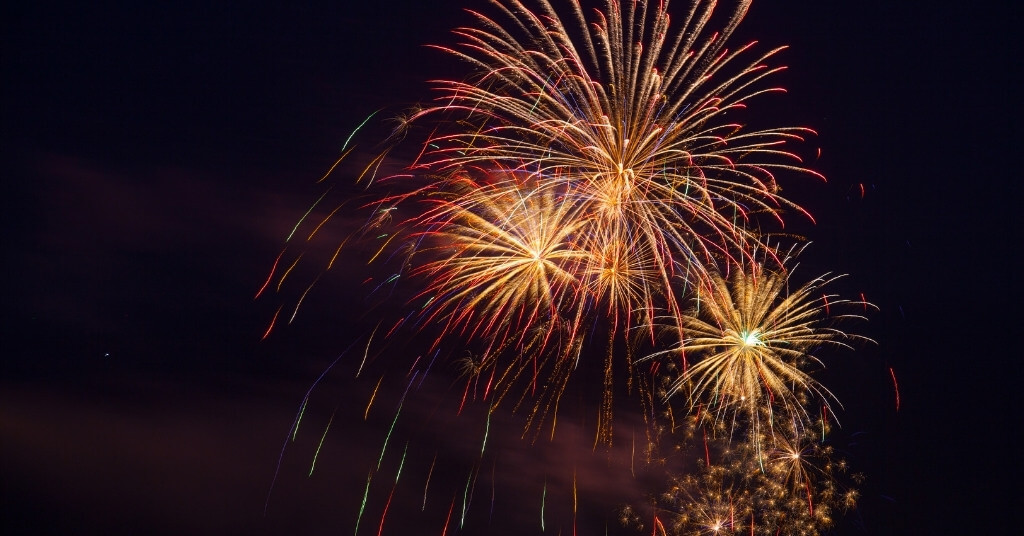 Bastille Day Celebrations
14 July 2023

Don your most glamorous vintage attire to celebrate France's national day in style. The residents of Morzine celebrate this national holiday with as much enthusiasm as the rest of the country. Expect a stunning fireworks display starting around 22:00 local time.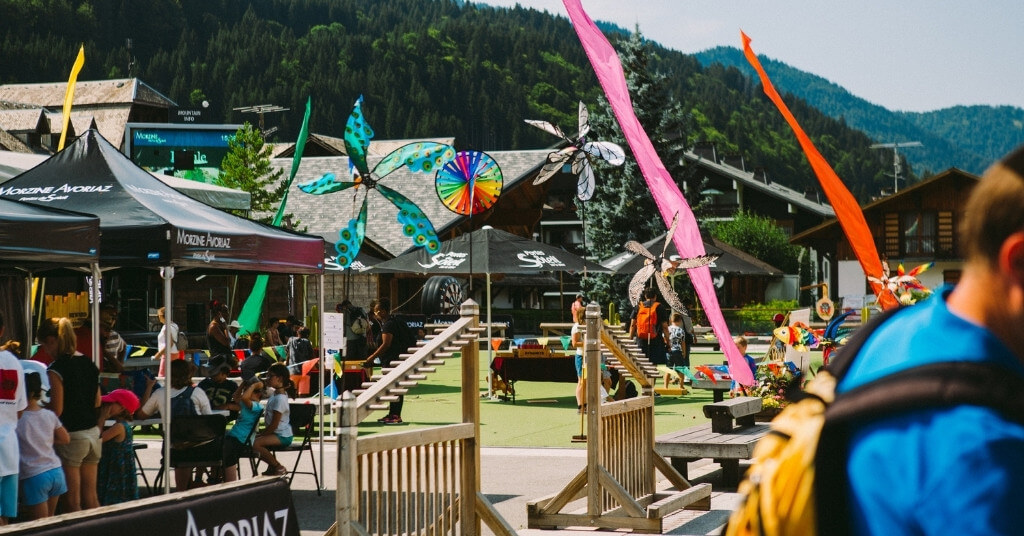 Kids' Kingdom
24-28 July and 7-11 August 2023

Morzine's youngest visitors are in for a fun-packed summer as the village hosts two themed children's weeks. Kids aged 12 and under will be entertained with a packed programme of free activities in the town centre, including face-painting, music shows, themed workshops and inflatable games.
© Sam Ingles – Morzine Tourist Board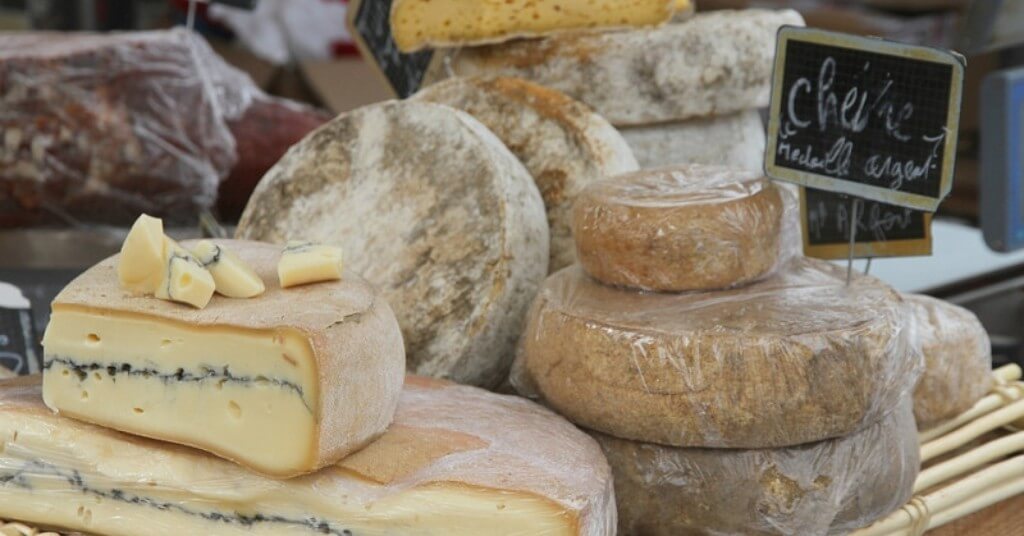 Weekly Markets
Every Wednesday during summer

In the village of Morzine, weekly markets offer the best local produce including meat, fish, charcuterie, fruit & veg and cheese. It is held every Wednesday morning in the car park by the Post Office from 8:00 until around midday. As well as the local produce, you can also pick up clothing, shoes and other products.
© Morzine Tourist Board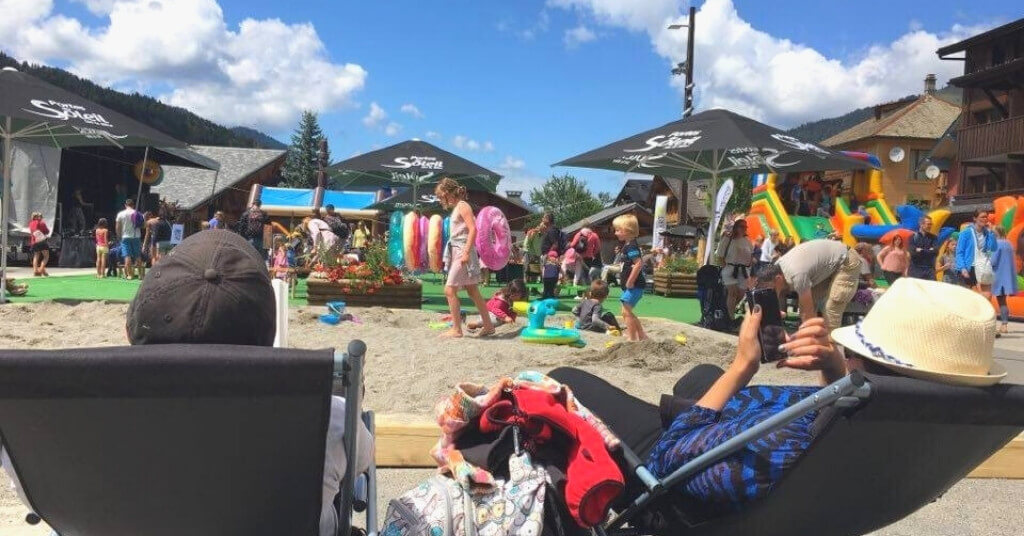 Morzine Beach
2-3 August 2023

Enjoy family fun at the beach without leaving the mountains, as Morzine's tourist board square is transformed into a sandy retreat for two days only this August. Kids will be kept busy building sandcastles during the free event, while grown-ups can soak up the sun in deckchairs or try cooking workshops, foot billiards and zumba.
© Morzine Tourist Board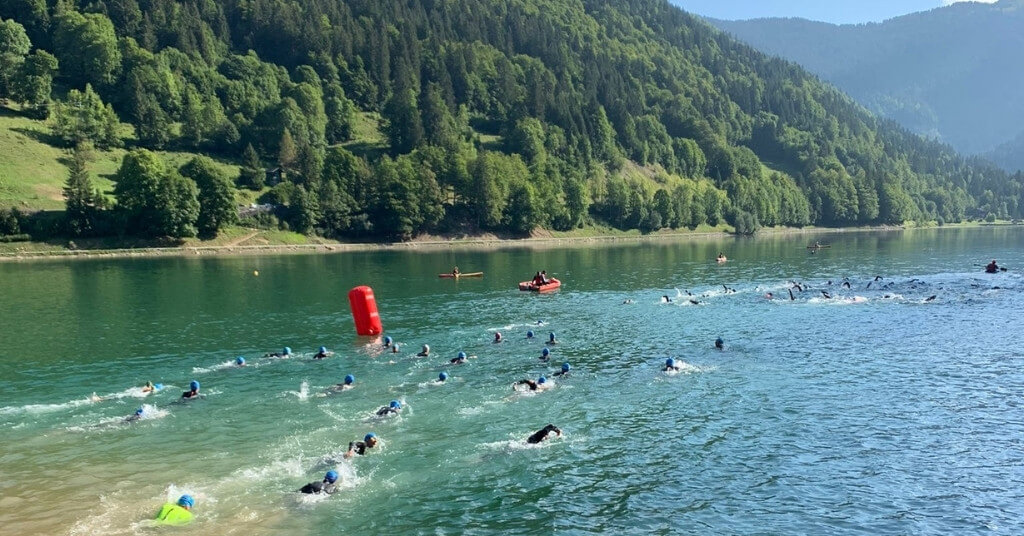 Morzine-Montriond Triathlon
26 August 2023

Calling all triathletes! Head to Morzine this summer for this renowned mountain triathlon, which combines a swim in Lake Montriond with a bike ride up the Tour de France's Avoriaz climb and a run along the banks of the Dranse River. This much-anticipated event offers six courses for individual or relay competitors, with something to suit all abilities.

Visit Morzine-Montriond Triathlon website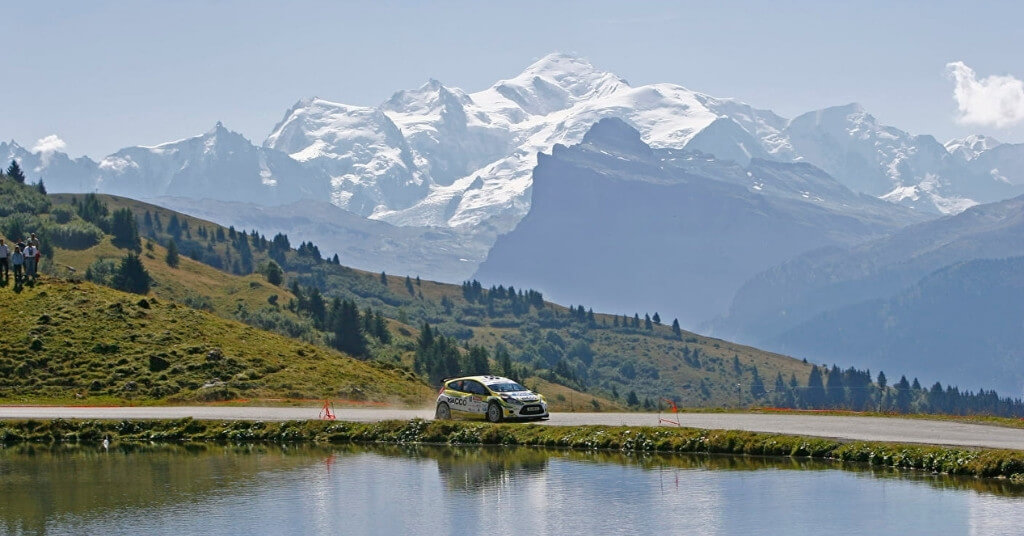 Mont-Blanc Morzine Rally
31 August – 2 September 2023

Part of the French Automobile Championship, the Mont-Blanc Morzine Rally has brought Morzine's summer season roaring to a close for over 20 years. Join fans at one of the view-points to watch as rally vehicles whiz around the resort before heading for the Cote d'Arbroz, keeping your eyes peeled for some of the vintage and classic cars taking part.

Visit Mont-Blanc Morzine Rally website
© Morzine Tourist Board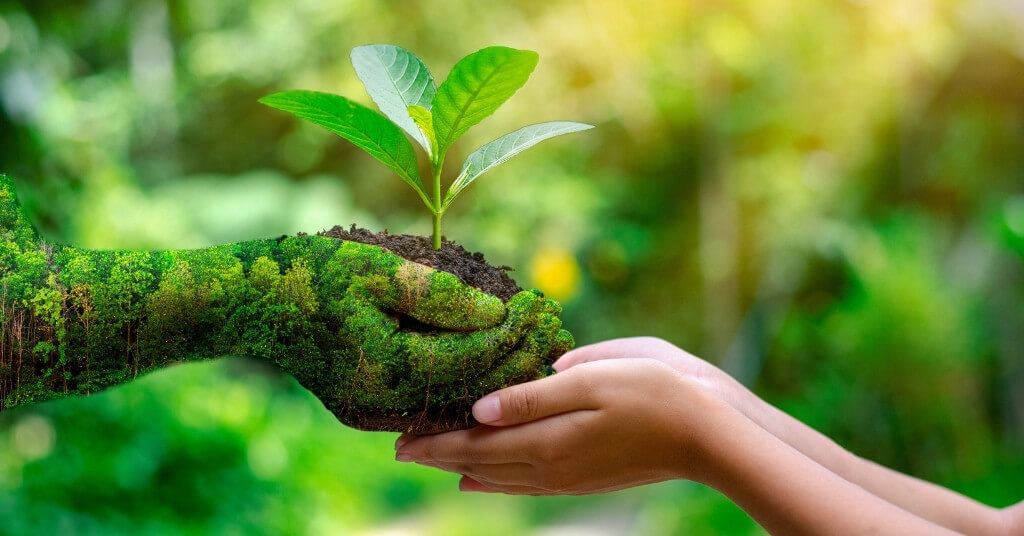 Morzine Nature Festival
17-21 July 2023

Embrace the power of nature during this week-long wellness festival in the tranquil mountains. Joined by other like-minded visitors and wellbeing experts, you'll take part in a range of fitness classes, Pilates and yoga sessions, nature hikes, sophrology and holistic workshops amidst jaw-dropping Alpine scenery.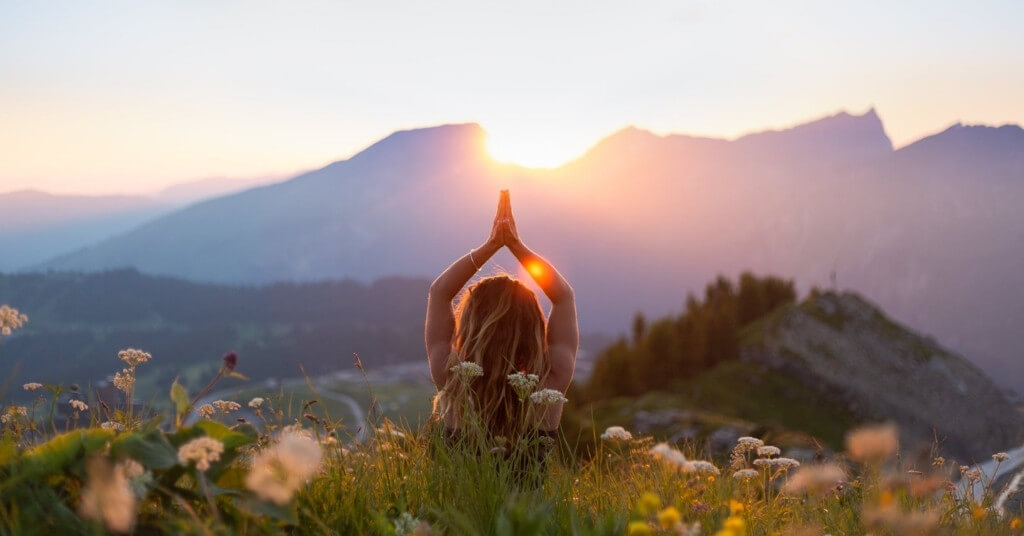 Avoriaz Yoga Festival (HIDDEN)
Add dates once announced

Rebalance your mind and body at this two-day holistic retreat deep in the mountains, which promises a chilled-out weekend of yoga and meditation alongside dancing, hiking, astrological readings and nature workshops. Budding yogis will have the chance to try a range of practices, from vinyasa to kundalini, before the event culminates in a rejuvenating bath of youth at the top of the peaks with spectacular views.
© Avoriaz 1800 Tourist Board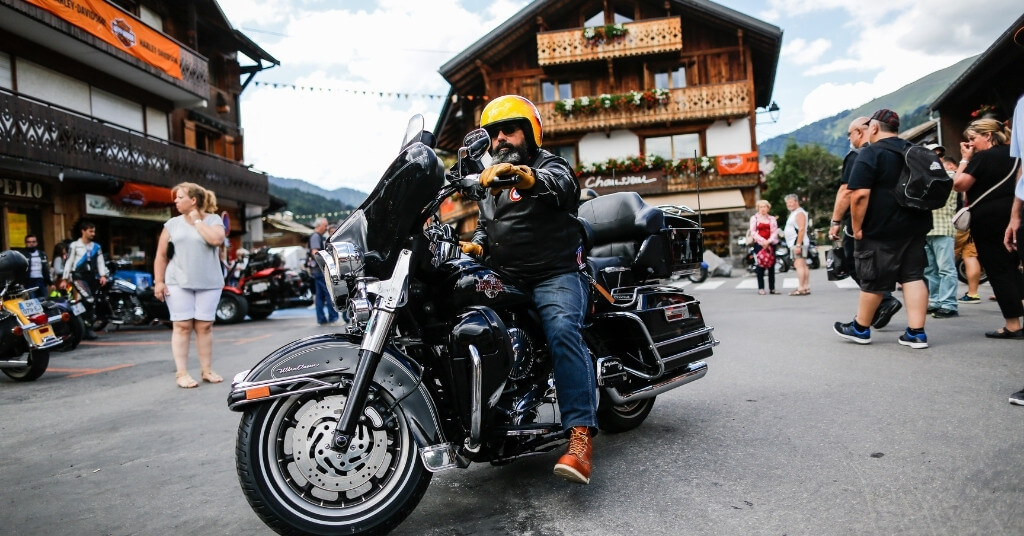 Morzine-Avoriaz Harley Days (HIDDEN)
Add dates once announced
Motorbiking meets rock 'n' roll at this weekend festival run by the Harley Davidson Owners' Group, which is set to return with a bang this summer following a hiatus during the pandemic. Over 10,000 of the iconic motorcycles are expected to descend on Morzine for a long weekend of daring stunts, demonstrations and live music. This year's legendary headline act, Status Quo, are sure to get the crowd in a party mood.
© Lionel Beylot – Morzine Tourist Board
* Events subject to cancellation and date changes.
Morzine summer chalet inspiration
Contact us