Top tips for getting to Morzine from the UK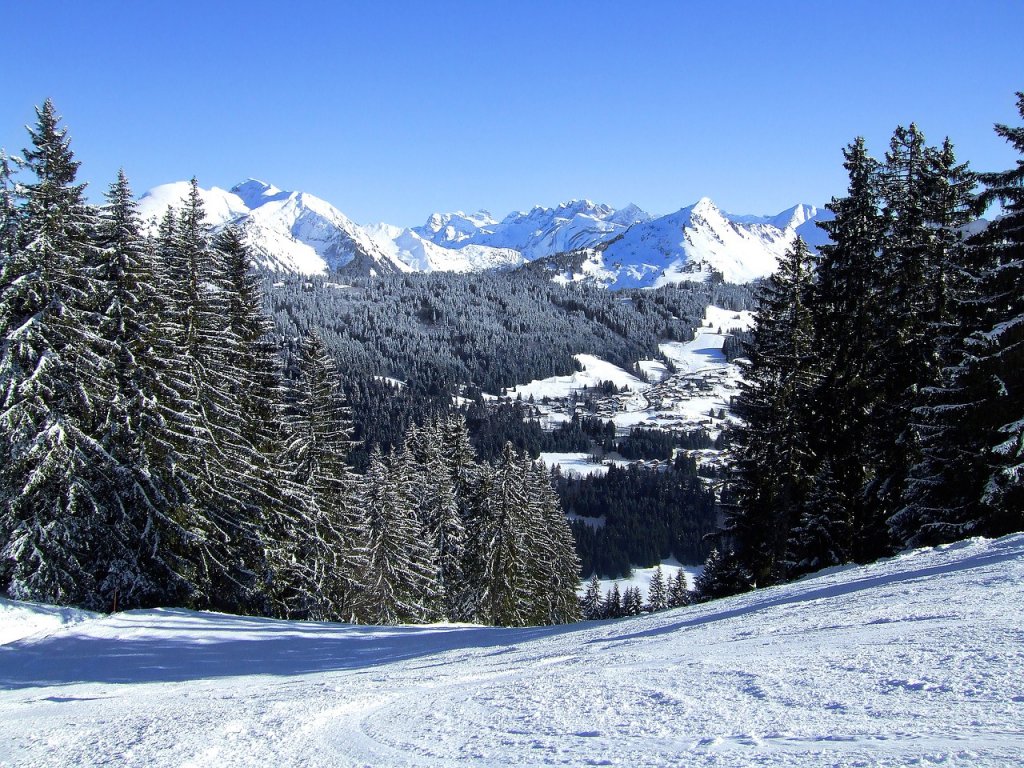 So, you're thinking about visiting the beautiful village of Morzine or neighbouring Les Gets, but you have a few questions. How much does it cost to fly to Morzine? Which airport should I fly into? Is it more scenic to take the train? Should I drive my car there? We've done the trip many, many times, so here are our top tips for getting to Morzine from the UK.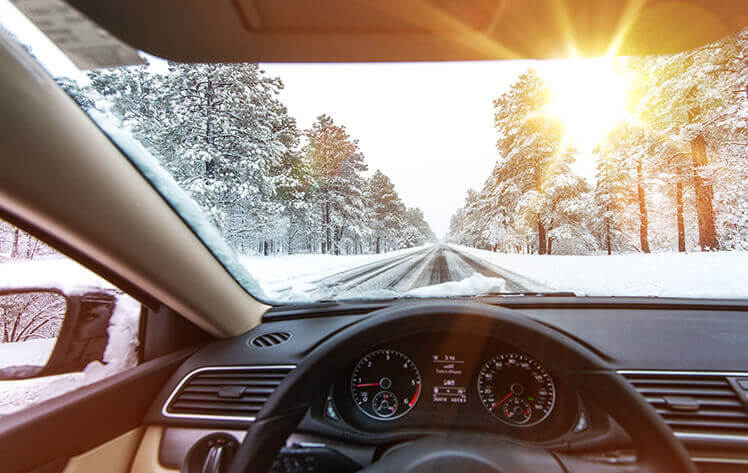 Getting to Morzine from the UK
Airport parking
Most winter holidaymakers from the UK prefer to fly and save themselves more time on the slopes. Driving to the airport is an easy option, especially if you're travelling as a family or a group of friends and have many pieces of luggage to carry. This is why booking airport parking in advance is our number one tip.
For all travellers around the UK and Ireland, there's an online comparison site that helps you compare and decide on the best airport parking deal. If, for example, you're flying out of Gatwick, you can find different types of parking at Gatwick such as the official airport car parks, which are often overpriced due to the proximity to the terminals; to off-site parking facilities that are only a few miles away. These are usually better value and most offer robust security systems. 
If you choose to park and ride, you drive straight to the car park and board the complimentary shuttle service to the airport terminal. There are also valet parking services available, so you can drive straight to the airport, park in a designated area, give your keys to the attendant in return for the pick-up details, and you're ready to set off.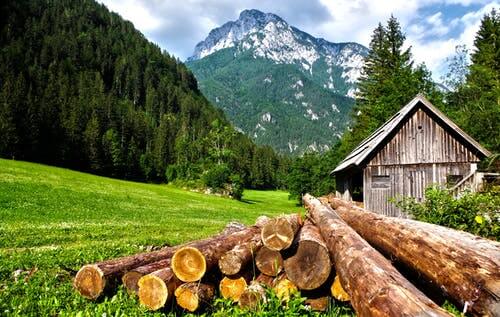 Flying to Morzine
As Morzine is located on the French-Swiss border, it's just under one and a half hours away from Geneva Airport. Most UK airports have direct flights to Geneva and, at the time of writing, on average you'll pay around £140 for a round-trip ticket. It's also the fastest way to get to Morzine, as the flight time is less than two hours. There are daily flights, giving you flexibility when it comes to arrival and departure dates. Once you land, you can rent a car or take a private or shared airport transfer to the ski resort. We can pre-book airport transfers for you, so just ask.
Although most people who visit Morzine every year will recommend Geneva Airport, there are also a few more airports to choose from. Chambery Airport is 130 km away (1h 40 minutes), Lyon Airport is 205km (2h 20 minutes) and Grenoble Airport is 208km (2h 20 minutes) away from Morzine. Flight tickets tend to be more expensive from these airports, and the transfer time from the airport to your destination will take longer.
Helicopter transfers
Helicopter transfers to Morzine and Les Gets give you one of the fastest and most scenic journeys to the Alps. Working with the Alps most reputable helicopter transfer company, we can arrange your transfer and scenic flight to and from the airport.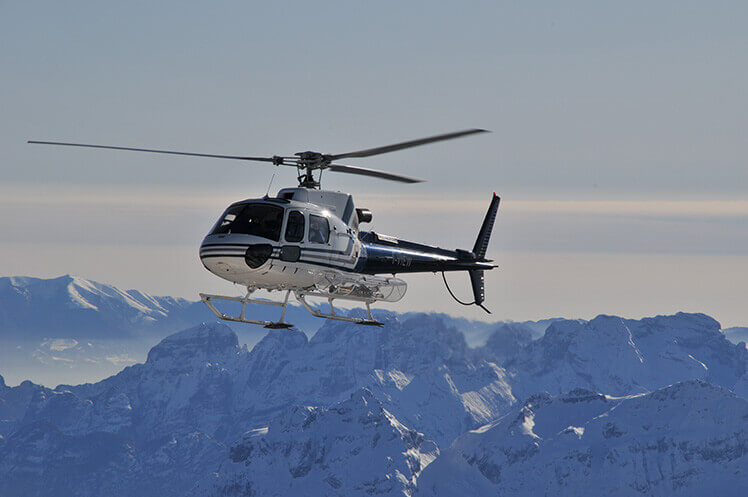 Driving to Morzine
A winter road trip may pose its challenges, but it is worth it as you can make stops to beautiful places along the way. You should know beforehand that you'll need to pay tolls on all major highways in France.
You have different route options:
Folkestone to Calais via the Eurotunnel
Dover to Calais ferry
Hull to Zeebrugge ferry
Regardless of the route you choose, once you enter France you'll have to drive for around 8-9 hours to reach Morzine. If you choose the most direct route on your GPS, you'll follow A26, A4, A5, A31, A39 and A40 motorways. Toll fees cost around £68-£80 one way at the time of writing.
If you don't want to make any intermediate stops to the big cities, such as Paris, Reims and Dijon, make sure your navigation system doesn't take you through them!
Once you exit the motorways, you'll enter the local road network to Morzine. The road winds up the mountain and it takes one more hour to reach the resort area. The snow is cleared every day, but you're obliged to have snow chains with you during winter in case you need to use them.
Take a look at our full driving to Morzine from the UK guide.
Train to Morzine
There is no direct rail connection between the UK and Morzine, as there is no train station in the village due to its high altitude. Taking the train can turn out to be more expensive than a flight ticket, but the scenery is idyllic.
First, you'll have to take the Eurostar train from the UK to Paris, and then change trains in Paris from the Gare de Lyon Station. From there, you'll catch the train to Geneva Cornavin. After around three hours, you'll get off at one of the nearest train stations, Cluses (29km) or Thonon-Les-Bains (32km). Morzine is then only a short shuttle ride away and we can organise a private car to bring you to Morzine. All in all, the whole trip will take 12 hours more or less.
It might sound exhausting, but travelling across the French rural landscape by train is a once in a lifetime experience.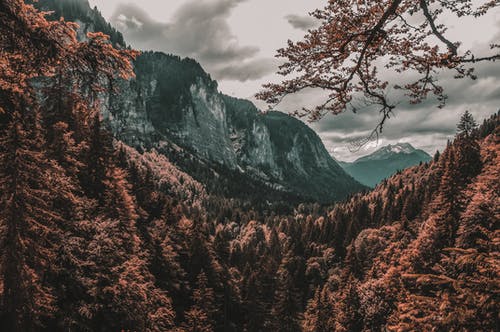 Now that you know of three ways to reach Morzine, it's up to you to make the best choice for you. The plane is the fastest way to travel, but it can get pricey during busy periods such as school holidays and Christmas. Driving can be fun, but you have to factor in any potential expenses, such as petrol money, tolls, security checks and snow chains. The train journey is pleasant, as you can see places that you wouldn't have otherwise, but is the slowest way to travel.
Our last tip is to enjoy the ride because the end destination, fairy-tale Morzine, will make up for the hours spent on the journey.
What type of chalet are you looking for?
To contact the Hunter Chalets team, email info@hunterchalets.com or call us on +44 20 3745 3452 or +33771866547