Hunter Chalets reviews

The experience you have during your holiday is so important. We want you to come back time and again so, from the moment you book to the time you close that chalet door behind you, we hope your holiday is filled with great experiences, helped by our friendly team. We hope our level of service is reflected in the Hunter Chalets reviews below, which have been posted on Google.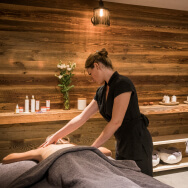 Our concierge and driver service
Book one of our chalets or apartments and you can use our concierge service before and during your holiday. Our team lives in Morzine and Les Gets year-round and they can arrange ski equipment to be delivered and fitted in your chalet or lift passes to be ready and waiting for you on arrival. Our 24-hour resort driver service is also available during winter at extra cost (included in catered chalet bookings), which is an on-call service to take you to the ski lifts, pick you up from restaurants and ensure you get around Morzine and Les Gets with ease. All of this, combined with our luxury ski chalets and welcoming team, makes for a first-class holiday experience.

If you have stayed with us, we would love for you to share your experience. You can leave a review for Hunter Chalets & Apartments or for the individual chalet you stayed in.
Hunter Chalets reviews

Alastair Reid
A tremendous company from top to bottom. We had a fantastic break in Morzine earlier this month and we will be back to stay with Hunter Chalets. Thank you all very much!
Visited in August 2023

Andrew Little
Fantastic family holiday with excellent accommodation. Staff and concierge team went above and beyond. Highly recommend and will definitely be back
Visited in August 2023

Mark Grenyer
Chalet and service was top class. Hunter couldn't do enough to cater for our needs, even securing a last minute pizza order for 10 people on a Sunday evening. Would highly recommend Hunter and this chalet, and will definitely use again. Thanks Team, amazing experience
Visited in July 2023

Talia S
Fantastic holiday from start to finish, the Hunter Chalet team are very helpful and sort you out from drivers to restaurant bookings!
Visited in March 2023
Read more reviews or leave one of your own



Mercianalli
In 25 years of ski booking, Hunter Chalets is the best company we have ever dealt with. Standards are kept high, attention to detail is meticulous and attitude to customers is first class.
Visited in January 2023

Paul Ward
Fantastic chalet and brilliant service. Driving team were 1st class.
Visited in January 2023

Zanderburne
From start to finish, this organisation made our research, booking, holiday and activities so easy. Professional and personal approach to everything. Accommodation can't be faulted. Service can't be faulted. A great experience and a Company I would strongly recommend using. Top tip – get the driver service. I was sceptical at first, but it just made our holiday. Thanks to all at Hunter Chalets.
Visited in January 2023

Helen Wood
This was our first time in Morzine and as guests of Hunter Chalets. The quality of the chalet and the level of service provided by Hunter Chalets was superb. Everything worked perfectly and we loved the driver service and meal service which could be ordered. We are already booking for the summer!
Visited in December 2022
Read more reviews or leave one of your own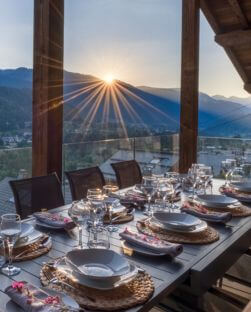 Hunter Chalets

Read more reviews or share your experience & leave one of your own