What's on this summer in Morzine and Les Gets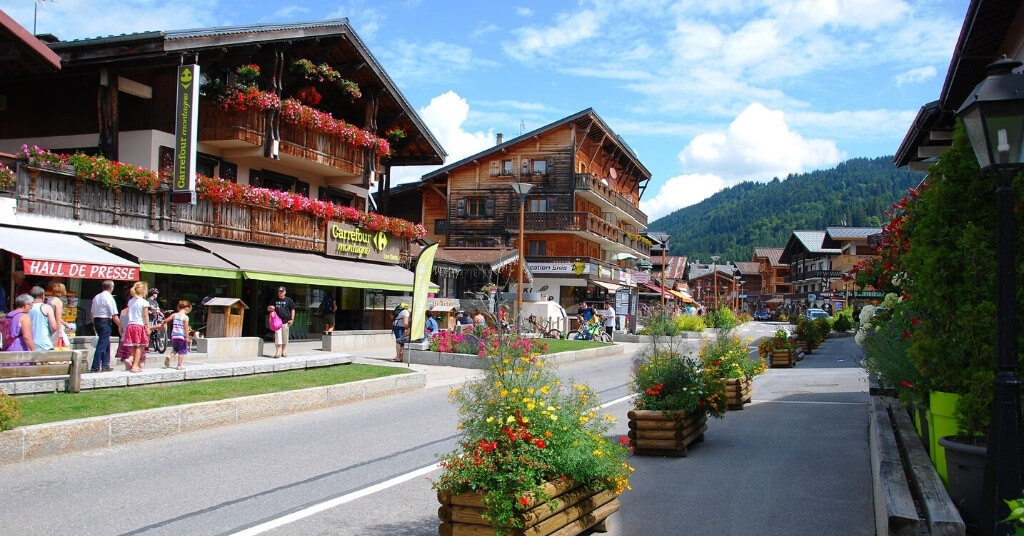 © E.Grabenweger – Les Gets Tourist Board
Our villages may be known for skiing, but there is so much to do from June to September! Here is what's on this summer in Morzine and Les Gets…
What's on this summer in Morzine & Les Gets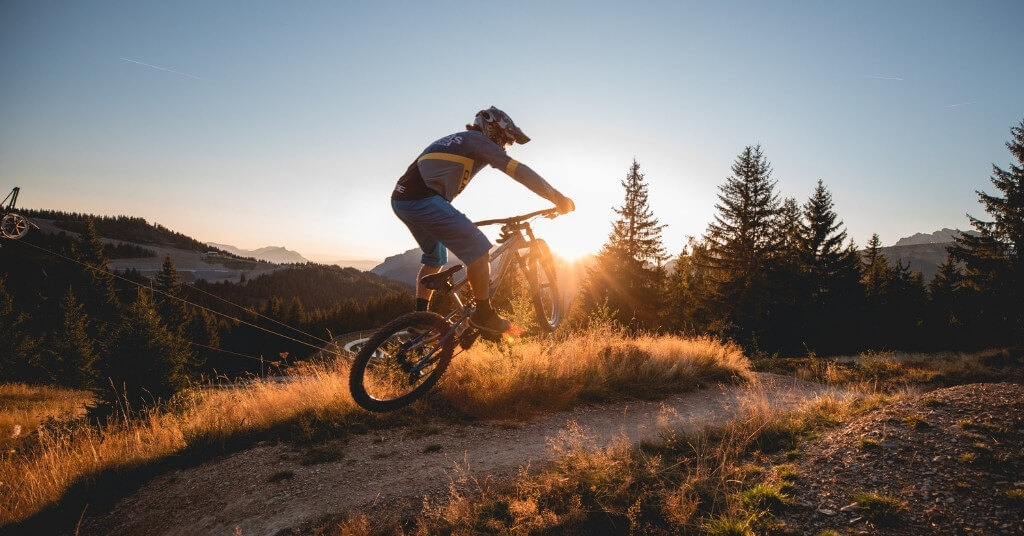 Bikepark opening
Les Gets
17 June 2022

Europe's biggest bike park reopens for summer following a series of one-off weekend openings in late May and early June, giving riders access to almost 130km of marked dirt trails winding through spectacular mountain scenery. There are colour-graded routes to suit all abilities, from first-time riders to competitive enthusiasts, as well as a dedicated kids' zone for the littlest bikers. Whether you want to practise hitting jumps or fly along thrilling downhill routes, Les Gets is the place to be for a summer of biking adventure.
© Mel Carle – Les Gets Tourist Board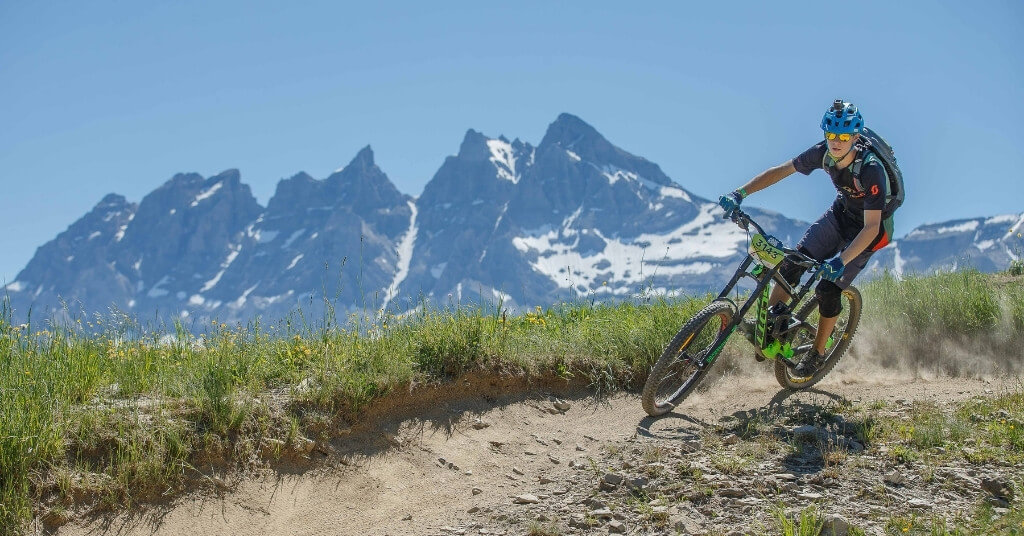 MTB Pass'Portes du Soleil
Les Gets & Morzine
24-26 June 2022
This renowned three-day mountain biking event returns to the Alps for 2022, starting from French resorts only this year due to Covid restrictions ruling out those in Switzerland. Riders can choose between the 80km classic route or a special off-the-beaten-track course, while there's also a supervised kids' trail and a walking route with tastings at local farms. Don't miss the chance to browse the latest biking gear at the accompanying trade show in Les Gets.
© Sylvain Cochard – Morzine Tourist Board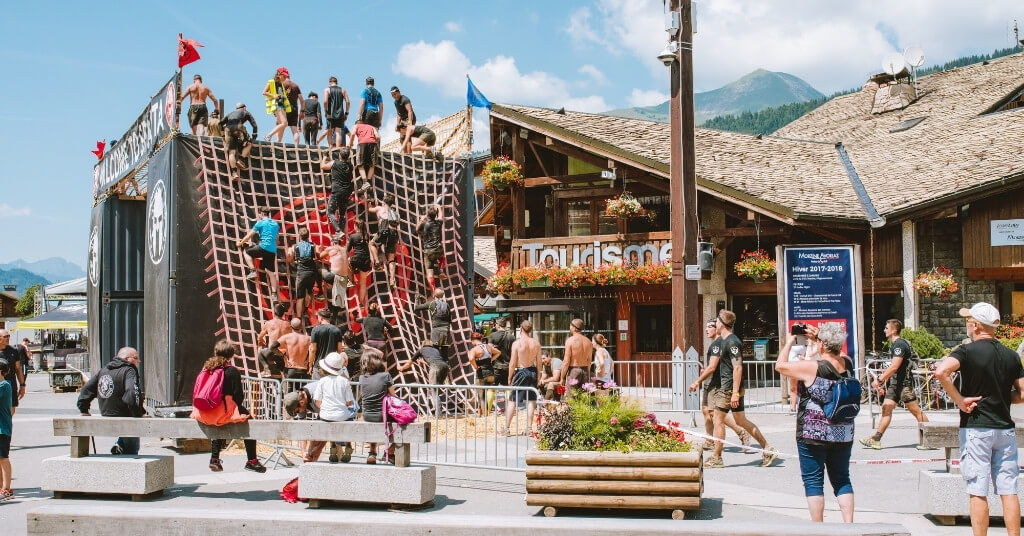 Morzine Spartan Trifecta Weekend and 50K Ultra
Morzine
2-3 July 2022

Morzine's obstacle race attracts crowds of spectators as competitors push themselves to the limit during a series of daredevil challenges, from crossing high-altitude lakes to leaping into waterfalls. The weekend's heats include "Beast", a gruelling half marathon through varying terrain, and "HH12HR", a standalone event that sees racers tackle mental challenges whilst under physical duress.
© Oliver Godbold – Morzine Tourist Board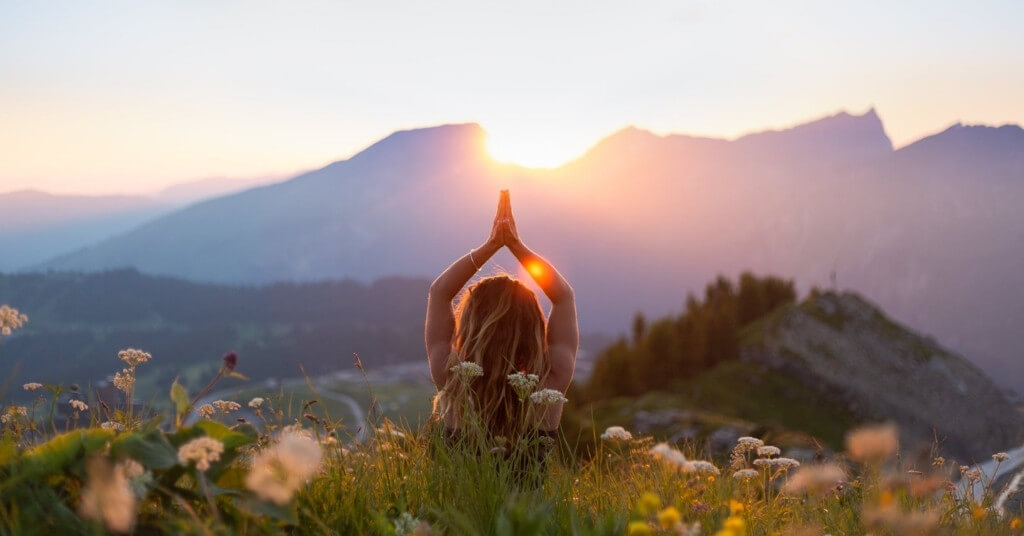 Avoriaz Yoga Festival
Avoriaz
9-10 July 2022

Rebalance your mind and body at this two-day holistic retreat deep in the mountains, which promises a chilled-out weekend of yoga and meditation alongside dancing, hiking, astrological readings and nature workshops. Budding yogis will have the chance to try a range of practices, from vinyasa to kundalini, before the event culminates in a rejuvenating bath of youth at the top of the peaks with spectacular views.
© Avoriaz 1800 Tourist Board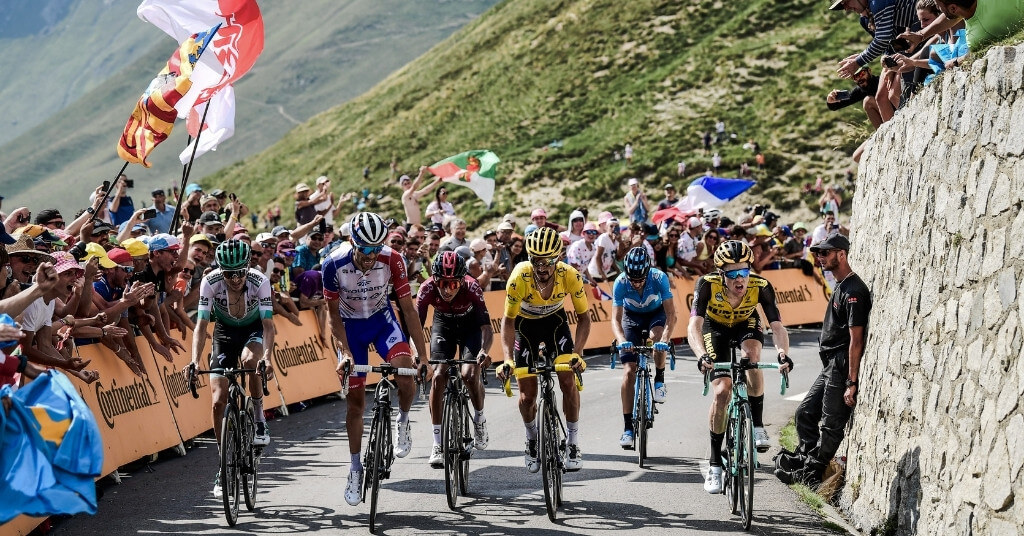 Tour de France
Morzine
11-12 July 2022

The legendary Tour De France returns to Morzine for the 21st time this summer. Riders in the world's most prestigious bike race will be taking a well-earned rest day in Morzine on 11 July before setting off for their next 148km stage on 12 July. Competitors are expected to head north along a gradual descent towards Lake Geneva and there'll be a real buzz in the village that you're bound to get swept up in!
© P.Ballet – Morzine Tourist Board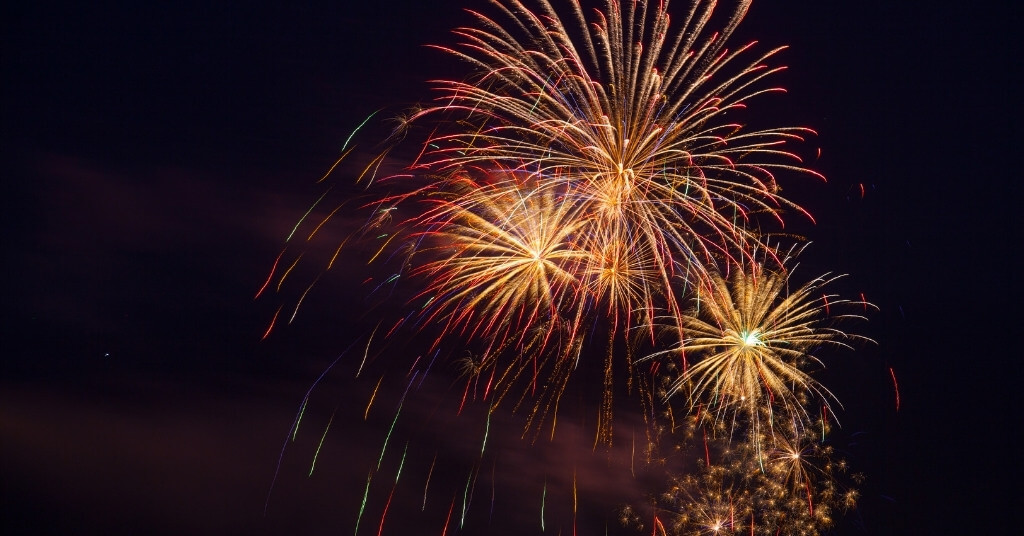 Bastille Day Celebrations
Les Gets
14 July 2022

Don your most glamorous vintage attire to celebrate France's national day in style. The fun begins with a golf contest at Les Gets' 18-hole course, complete with accordion music and an old-fashioned photographer. Winners will be announced at an awards ceremony later that evening as part of a vintage-themed soirée at Place de la Maison des Gets, where the patriotic festivities continue with live music, dance performances, DJ sets and fireworks.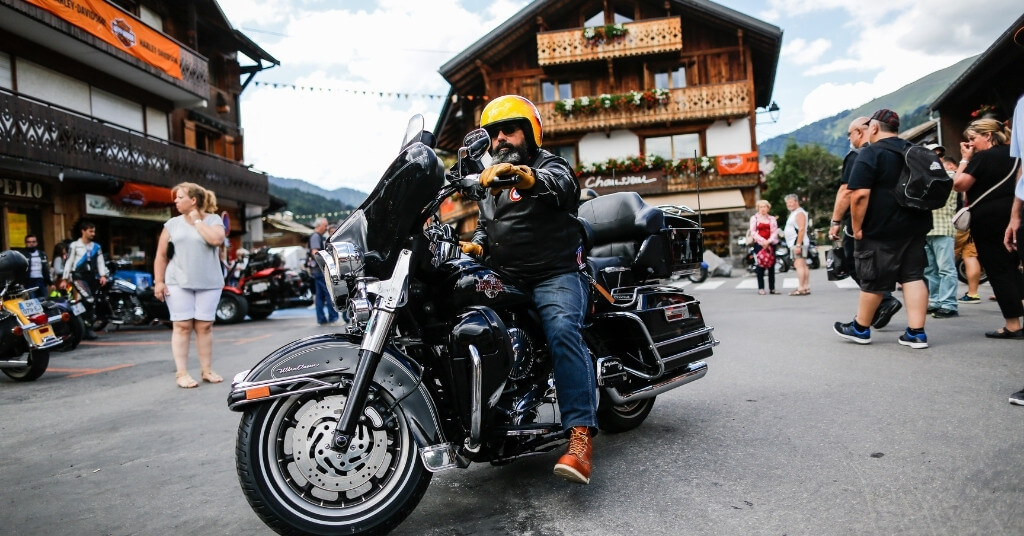 Morzine-Avoriaz Harley Days
Morzine
14-17 July 2022

Motorbiking meets rock 'n' roll at this weekend festival run by the Harley Davidson Owners' Group, which is set to return with a bang this summer following a hiatus during the pandemic. Over 10,000 of the iconic motorcycles are expected to descend on Morzine for a long weekend of daring stunts, demonstrations and live music. This year's legendary headline act, Status Quo, are sure to get the crowd in a party mood.
© Lionel Beylot – Morzine Tourist Board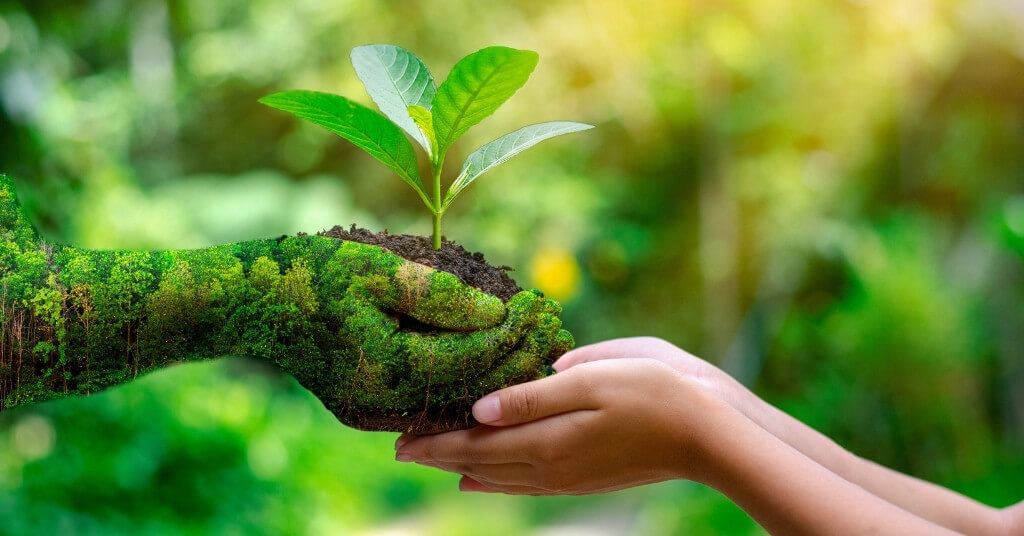 Morzine Nature Festival
Morzine
18-22 July 2022

Embrace the power of nature during this week-long wellness festival in the tranquil mountains. Joined by other like-minded visitors and wellbeing experts, you'll take part in a range of fitness classes, Pilates and yoga sessions, nature hikes, sophrology and holistic workshops amidst jaw-dropping Alpine scenery.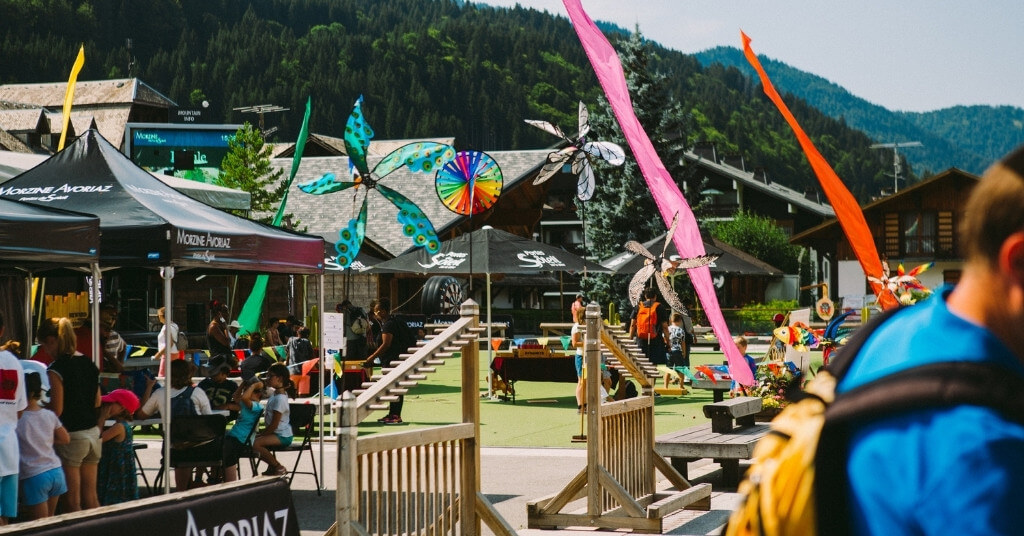 Kids' Kingdom
Morzine
25-29 July and 8-12 August 2022

Morzine's youngest visitors are in for a fun-packed summer as the village hosts two themed children's weeks. Kids aged 12 and under will be entertained with a packed programme of free activities in the town centre, including face-painting, music shows, themed workshops and inflatable games.
© Sam Ingles – Morzine Tourist Board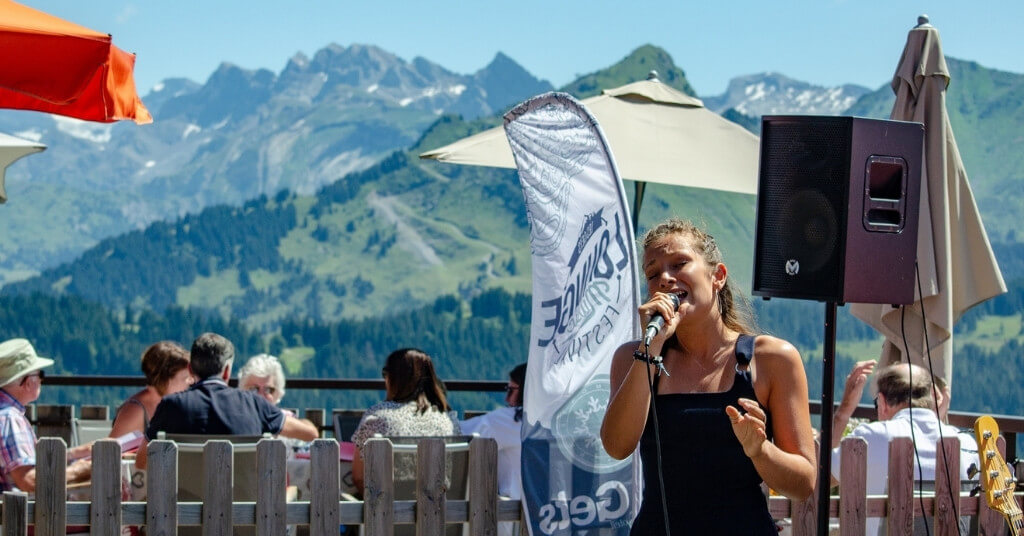 Summer Lounge Music Festival
Les Gets
1-6 August 2022

Immerse yourself in Les Gets' chilled-out vibe at the Summer Lounge Music Festival this August. The week-long event showcases an eclectic range of music from blues and funk to pop and jazz during a series of free open-air concerts around the resort, as well as a live sunset over Mont Blanc from the top of Mont Chéry. Need somewhere to stay? Luxury chalets start from £2,500 per week when arriving on 31 July 2022 (hunterchalets.com).
© Les Gets Tourist Board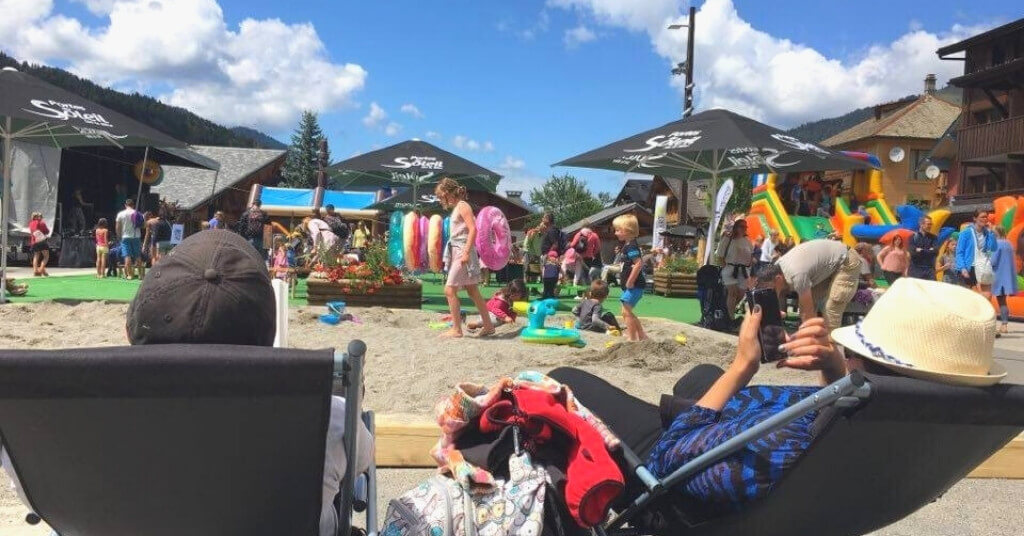 Morzine Beach
Morzine
3-4 August 2022

Enjoy family fun at the beach without leaving the mountains, as Morzine's tourist board square is transformed into a sandy retreat for two days only this August. Kids will be kept busy building sandcastles during the free event, while grown-ups can soak up the sun in deckchairs or try cooking workshops, foot billiards and zumba.
© Morzine Tourist Board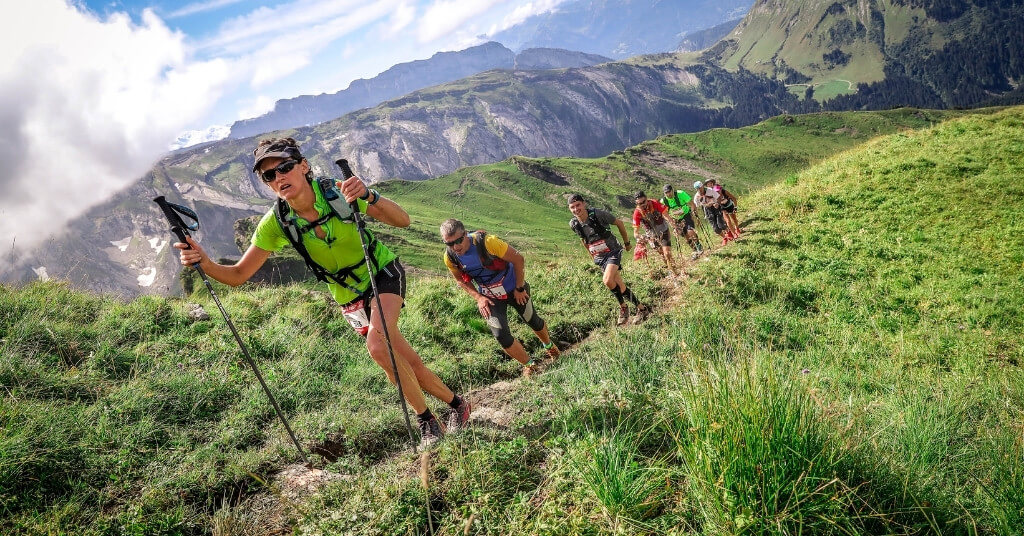 Hauts-Forts Trail Race
Morzine
6 August 2022

Keen trail runners can embark on an unforgettable racing adventure along the Hauts-Forts trail this summer. Linking Morzine and Avoriaz at altitudes ranging from 1,900m to 3,800m, the famously challenging track takes you through some of the region's most spectacular panoramas. There are four races to choose from with varying levels of difficulty, including the flagship route and the popular Les Mines d'Or.
© Cyrille Quintard – Haut Fort/Morzine Tourist Board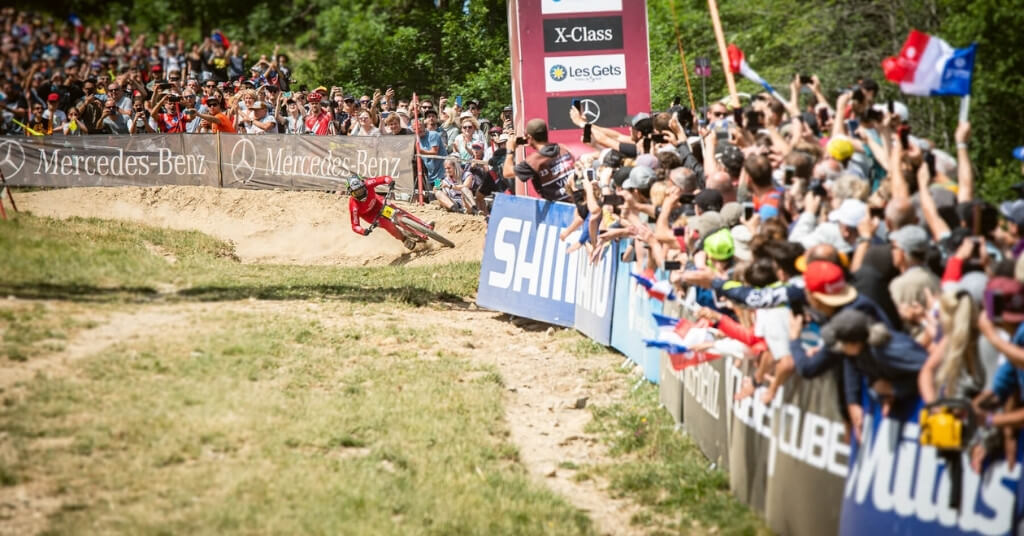 UCI Mountain Bike World Championships
Les Gets
24-28 August 2022

Soak up all the on-track action this August, as Les Gets teams up with the French Cycling Federation to host the 2022 Mountain Bike World Championships on Europe's biggest bike park. Watch as riders compete in flagship cross-country and thrilling downhill races, as well as the newer electric mountain bike category.
© Guillaume.G Photographie – Les Gets Tourist Board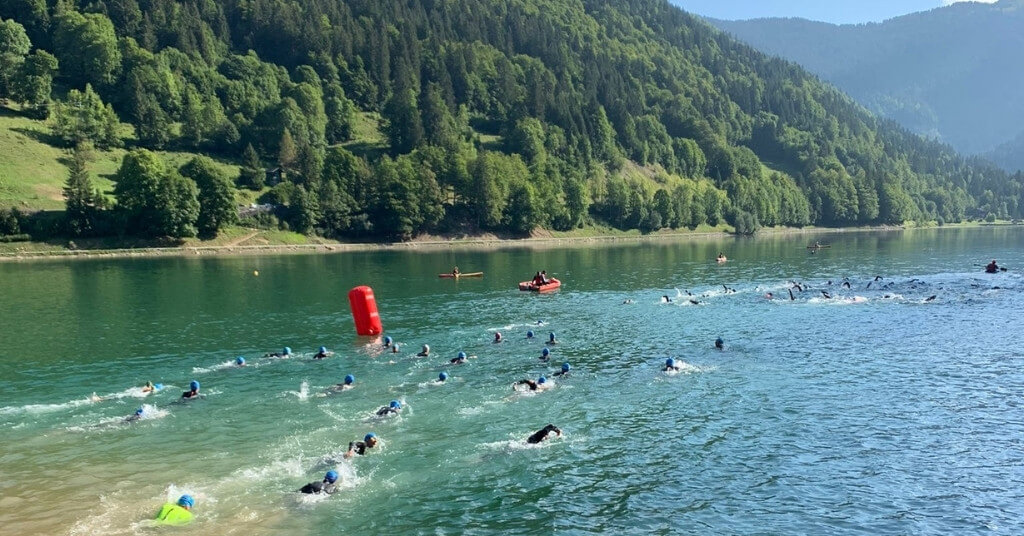 Morzine-Montriond Triathlon
Morzine
27 August 2022

Calling all triathletes! Head to Morzine this summer for this renowned mountain triathlon, which combines a swim in Lake Montriond with a bike ride up the Tour de France's Avoriaz climb and a run along the banks of the Dranse River. This much-anticipated event offers six courses for individual or relay competitors, with something to suit all abilities.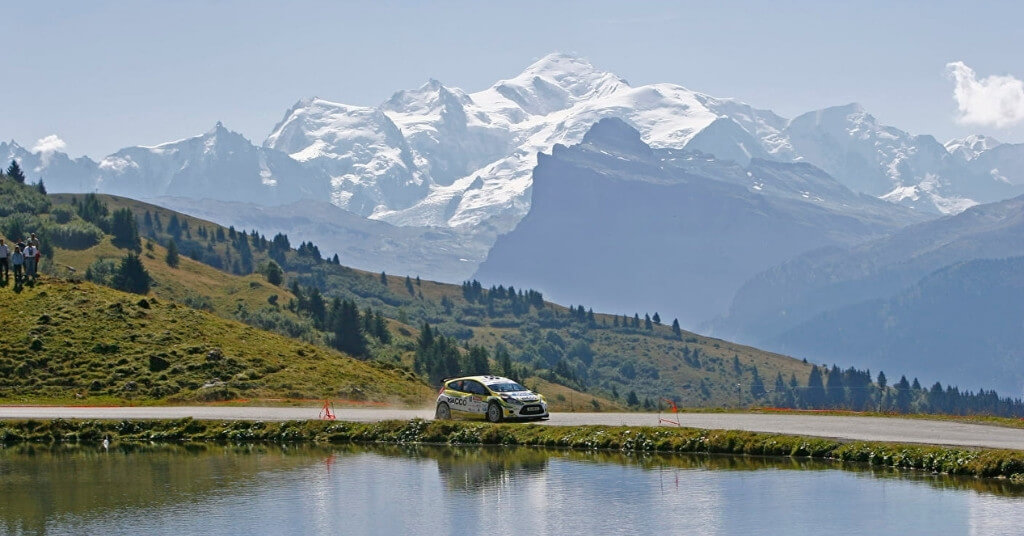 74th Mont-Blanc Morzine Rally
Morzine
9-10 September 2022

Part of the French Automobile Championship, the Mont-Blanc Morzine Rally has brought Morzine's summer season roaring to a close for over 20 years. Join fans at one of the view-points to watch as rally vehicles whiz around the resort before heading for the Cote d'Arbroz, keeping your eyes peeled for some of the vintage and classic cars taking part.
© Morzine Tourist Board
* Events subject to cancellation and date changes. Check with the Morzine and Les Gets tourist boards for up-to-date information.
---
Morzine summer chalet inspiration
Contact us