Weather in Les Gets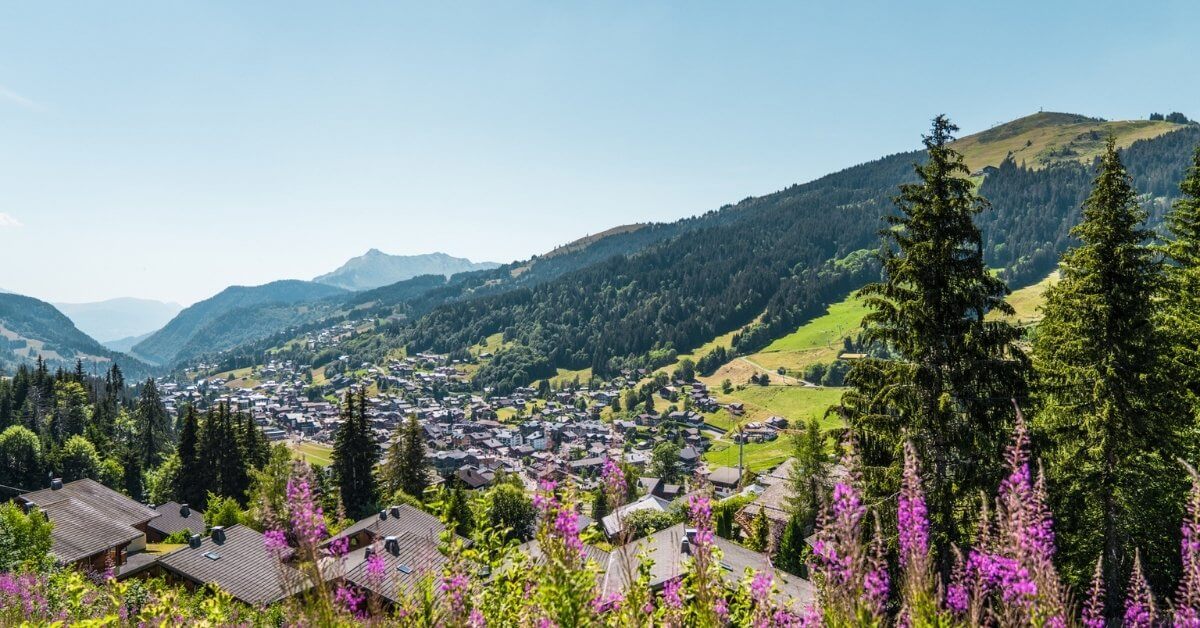 Les Gets has two main tourist seasons: winter and summer. In winter, it is a great resort for all types of skiers, while there are also many active or relaxing activities for non-skiers to take part in around the village too. In summer, the snow melts and reveals rolling hills and wildlife-friendly hiking trails. Here's a detailed guide to show you what kind of weather you can expect on a month by month basis in Les Gets.
Les Gets live weather cam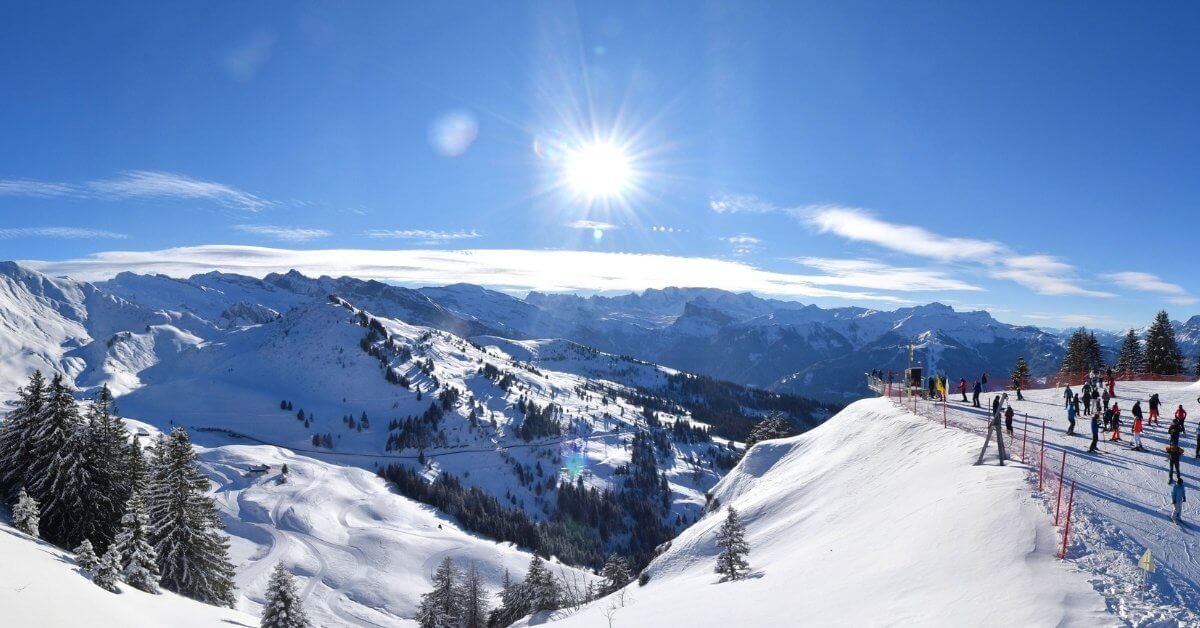 If you're feeling curious or are lucky enough to be travelling to Les Gets soon, you can check out these live cams to see what Les Gets' weather is like now.

See the weather at the top of Ranfoilly, the top of Chavannes and the top of Mont Chéry for skiing/walking conditions. You can even click on the calendar icon to see what Les Gets looked like on different days and months in the past.
What's the weather like in Les Gets now?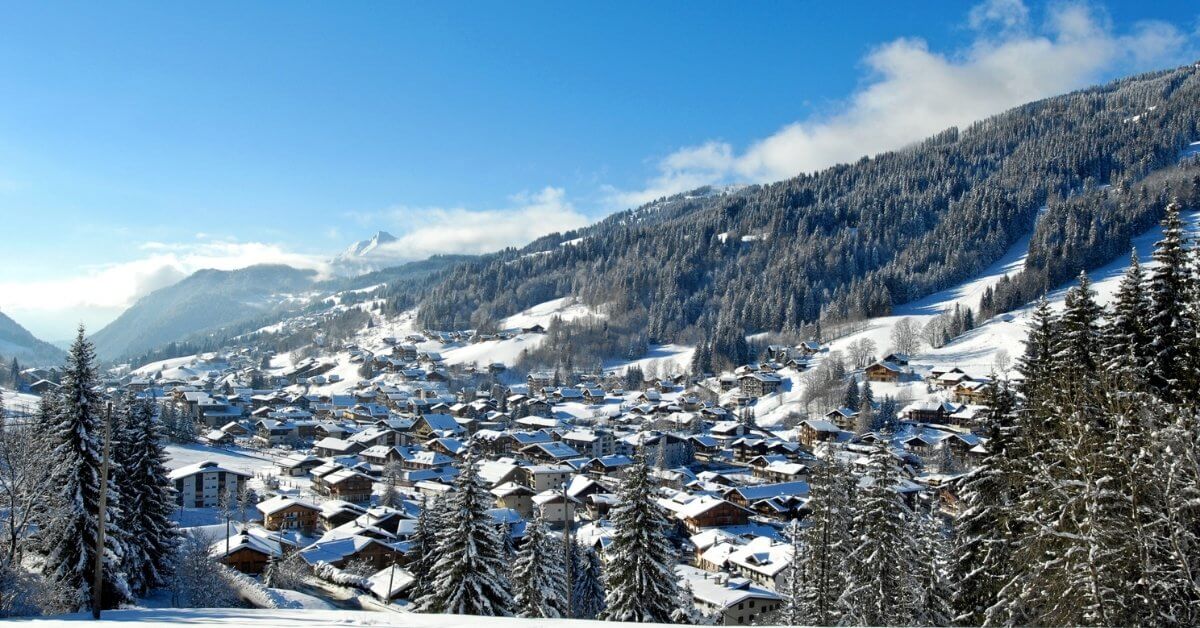 Find out today's forecast in Les Gets on the Les Gets Portes du Soleil website.
Live snow forecast in Les Gets

View detailed snow forecast for Les Gets at:
snow-forecast.com
Average snowfall in Les Gets
Prepare for the piste or plan your perfect winter holiday with this winter snow report for Les Gets. It can tell you everything from average days of snow a week by month, as well as the best time to go for powder days.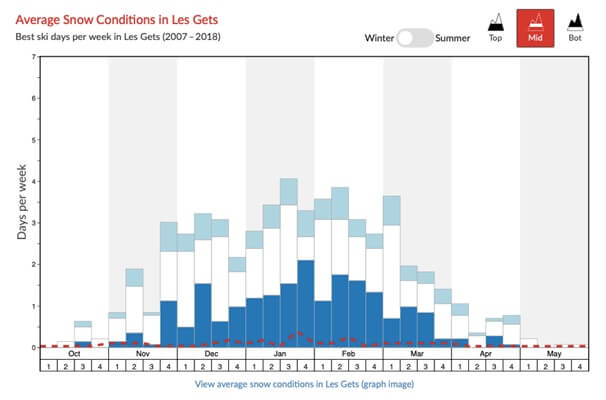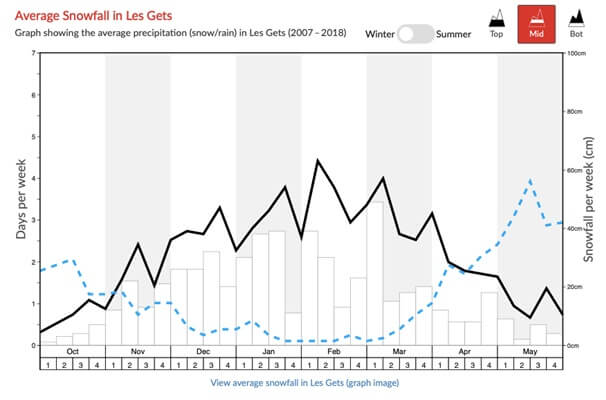 Winter weather in Les Gets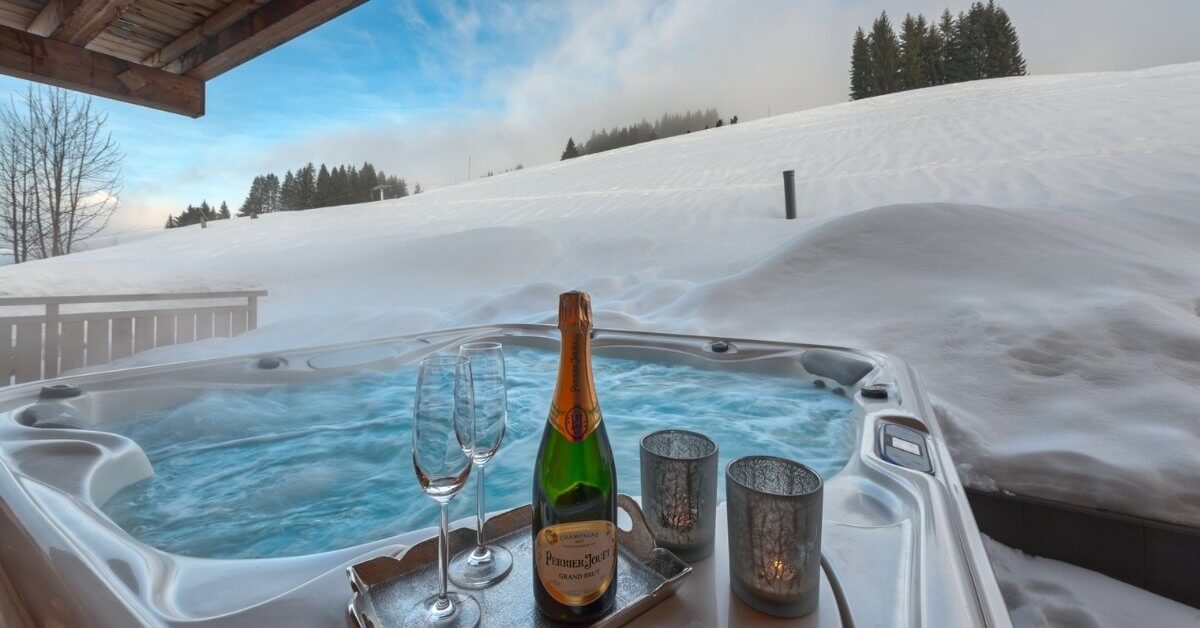 Les Gets is popular in the winter months for its snow-covered pistes for skiing and snowboarding. Here's what you need to know to pick the best month to go to Les Gets in the winter.
December in Les Gets
Winter season in Les Gets starts in December. You'll see around 20-36cm of snowfall and an average of 3 snowy days a week. Expect temperatures of between -4°C and 0°C. There's very little chance of rain in Les Gets in December: the average is under one rainy day a week.
January in Les Gets
In January, Les Gets has an average of between 11-39cm of snowfall a week. January has an average of 3 snowy days a week and is colder than December with average temperatures at -5.5°C to -1.7°C.
February in Les Gets
Les Gets has around 13-39cm of weekly snowfall and 3 snowy days a week in February. It gets cold: the weather in February averages at -6°C to -2°C temperature-wise. February is also the driest month of the winter season in Les Gets with very little rain expected.
March in Les Gets
March has a weekly average snowfall of 15-49cm in Les Gets. There are usually 3 snowy days and 1 rainy day a week. The temperature in March falls between -3°C and 1°C.
April in Les Gets
April is the last month of the winter season in Les Gets, which ends on 10 April. There's milder skiing conditions with warmer average temperatures of between 1°C and 5°C. There is between 8-18cm of weekly snowfall with 2 snowy days and 2 days of rain.
Summer weather in Les Gets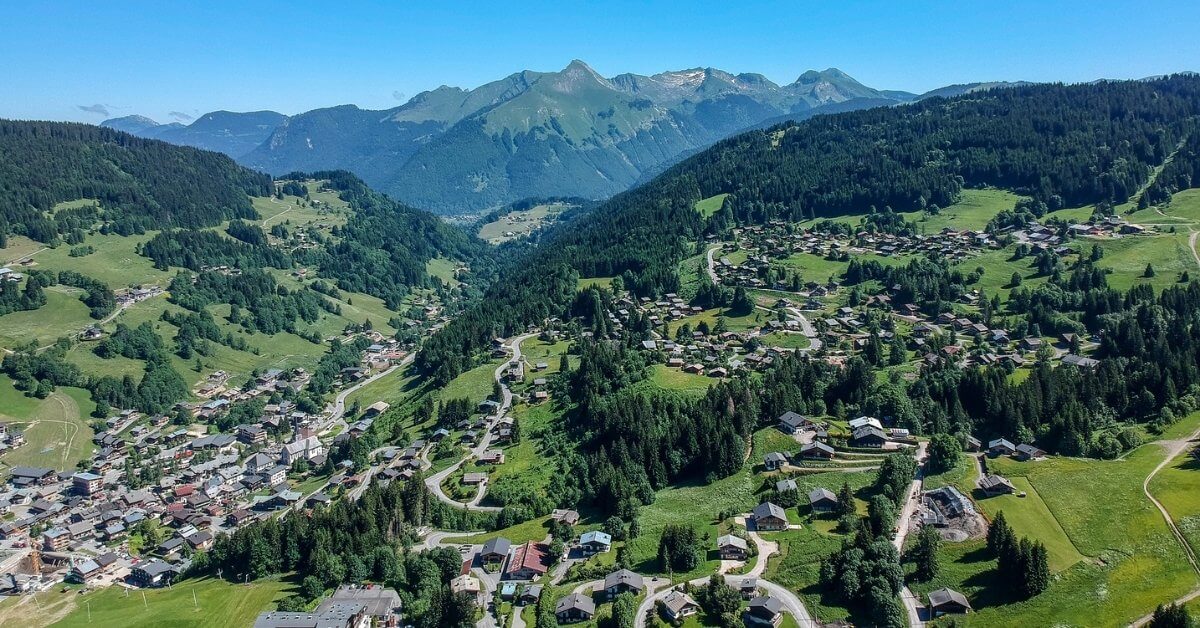 Les Gets is beautiful in summer as it shows a totally different side beyond being a ski resort. This is when you can make the most of your chalet's outdoor space for al fresco dinners and a whole host of different adventures await. Hike, climb, golf, cycle or watch the UCI Mountain Bike World Cup… there are so many ways to spend summer in the Alps!
June in Les Gets
June is the beginning of the summer season in Les Gets. Most of the snow will have melted except for the highest peaks and the average temperature will be 8°C to 21°C, so warm weather for summer activities like hiking. Expect around 2-4 days of rain a week.
July in Les Gets
Les Gets is warmest in July when the average maximum temperature is 24°C. Nights in July usually fall to 9°C and there's roughly 3 rainy days a week.
August in Les Gets
August is another warm month in Les Gets. The average maximum temperature in August is 23°C and the average lows are around 9°C. There are usually 3 rainy days a week in August.
Inter-season in Les Gets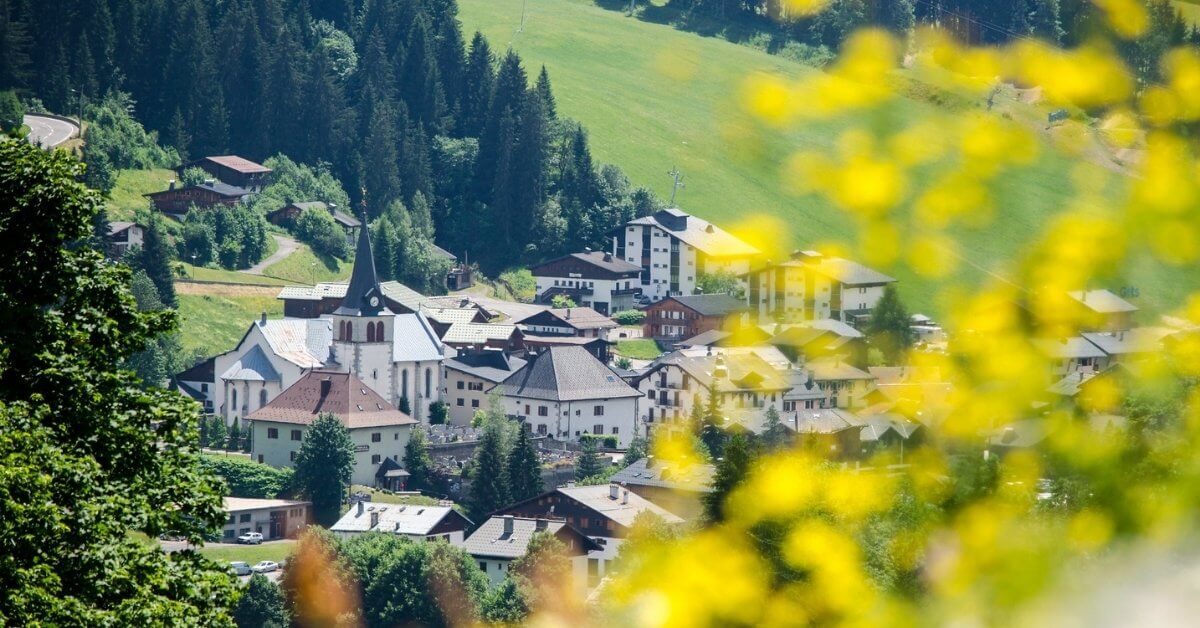 The inter-season months in Les Gets (May, September, October and November) are when locals usually take a well-earned holiday. It's rare to see many visitors in Les Gets during the inter-season months as most shops and restaurants will be closed until the next winter ski season starts again in December.
Les Gets chalet inspiration
Contact us
For reservations and further information, email or call us: