Les Gets in summer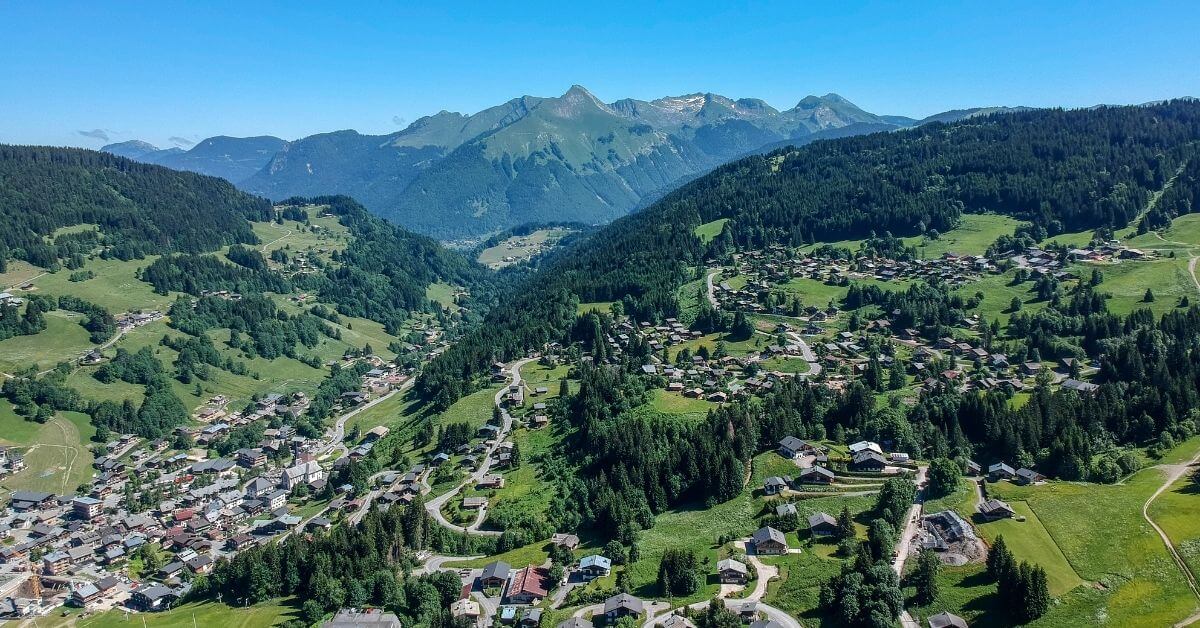 Imagine a warm summer afternoon on the shore of sparkling Lake Montriond, the barbecue sizzling as you relax with your friends and family and take in the view of the mountains. Spend mornings hiking through alpine meadows to look-out points before having lunch in a mountain restaurant; and later watch the sunset from your chalet's bubbling hot tub while sipping a chilled glass of Champagne.
Summer in Les Gets is perfect if you love the outdoors. The village is known for its mountain biking and attracts big events such as the UCI Mountain Bike World Championships. If you're looking for a slower pace, ask us about a day pass to Les Sources du Chéry, an exclusive day spa with pools, relaxation rooms, sensory showers and a fantastic treatment list. Our team knows the village inside out and can make the best recommendations for your summer in Les Gets. We offer the most incredible self-catered chalets for your exclusive use, complete with our 24-hour concierge service. If you'd like a catered chalet, please ask us for details.
Contact us
For reservations and further information, email or call us:
Where to stay this summer in Les Gets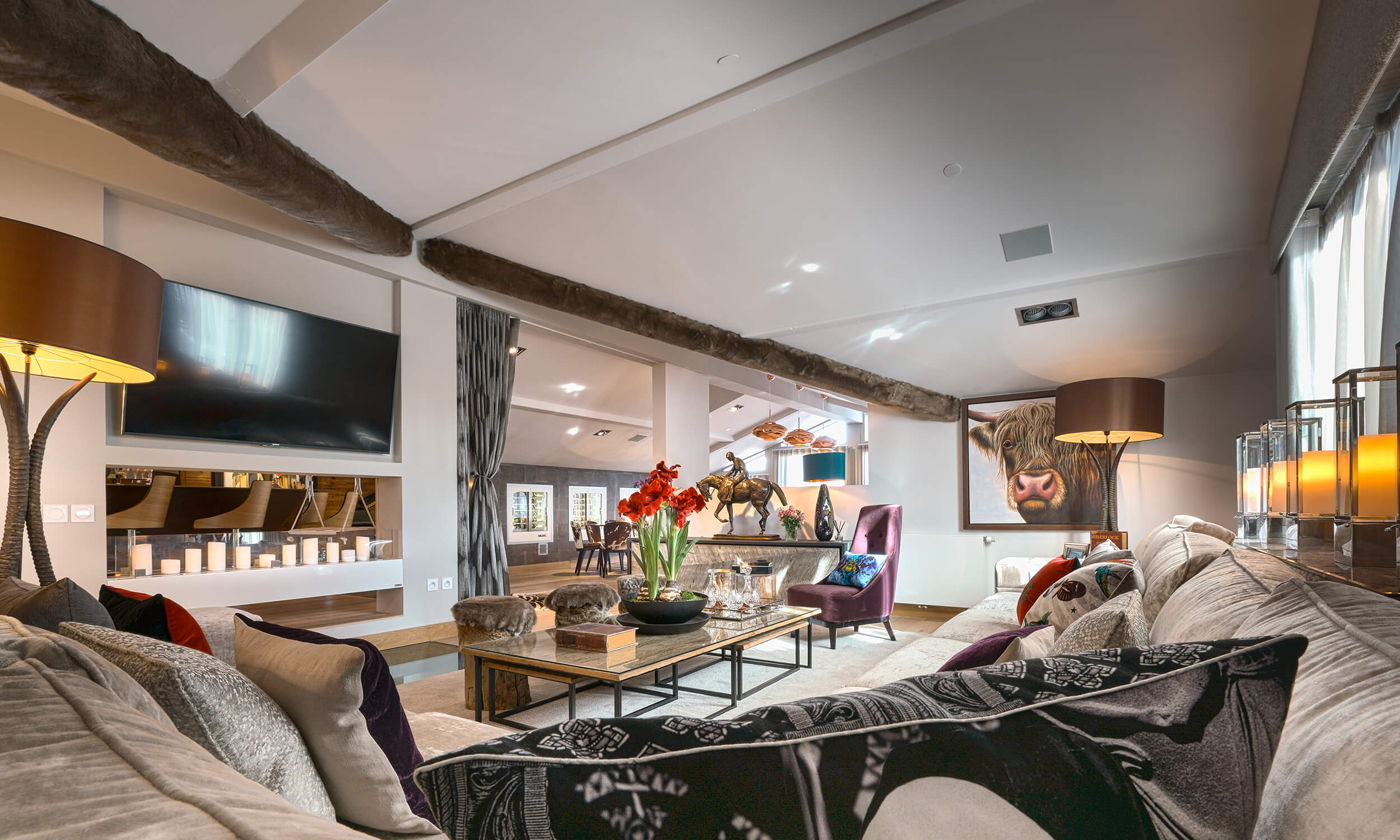 Self-catered
Luxury self-catered chalets in Les Gets with our concierge service included.
Les Gets in summer: things to do
Mountain biking
During summer, Les Gets is renowned for its mountain biking and the village attracts big events such as the UCI Mountain Bike World Cup and Pass'Portes du Soleil. The Portes du Soleil region is the largest mountain biking area in Europe – we're talking over 520 miles of marked tracks, 22 mountain bike lifts, four bike parks and eight permanent downhill tracks. You can ride through pine forests, past herds of cattle in the pastures, and use the lifts to explore the French-Swiss border. You can cycle the World Cup route or try one of the easier green runs – though whatever level you're at, the mountain views and unforgettable descents will never be forgotten. The area is even a pioneer of electric mountain biking, with over 200 miles of marked trails devoted to electric bikes.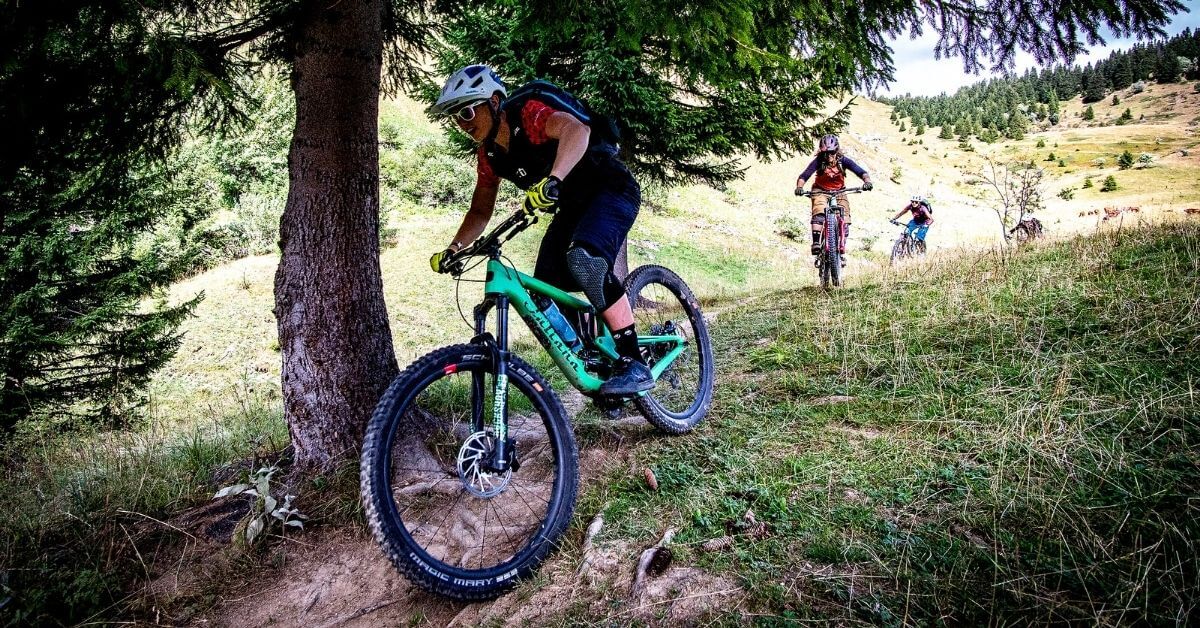 Take a look at our Les Gets Bike Park guide for more details and a trail map.
Hiking
Hiking in Les Gets in summer gives you the chance to experience the region's spectacular scenery, taking trails to explore alpine meadows and soaring mountains dominated by Mont Blanc. Part of the Portes du Soleil region, Les Gets gives you access to over 520 miles of hiking paths in an area with 10 incredible mountain lakes. Take Le Sentier Mauve route if you're with the kids or have a buggy, a fun hour-long walk following the life-sized animal models en route; or opt for Le Grand Tour Des Chavannes, a four-and-a-half-hour hike taking in the views over Mont Blanc, the valley of Morzine and the stunning peaks of Chablais. Take a picnic and drinks to make the most of a scenic rest stop.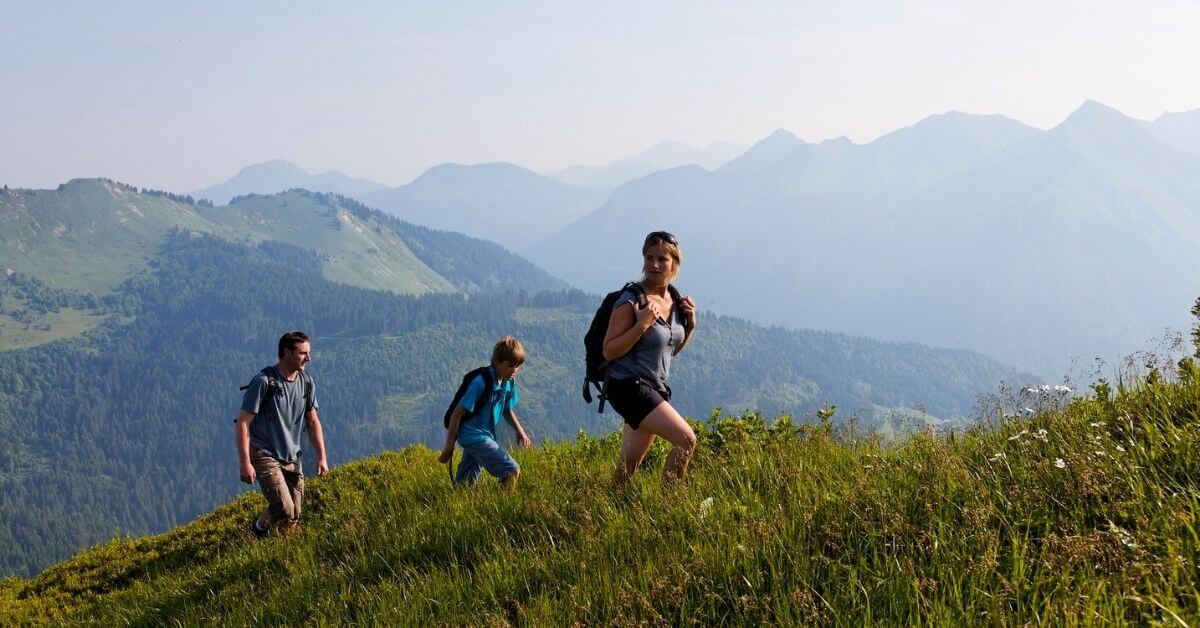 White-water rafting
Due to the meltwater, the river Dranse flows ferociously from nearby Morzine to Lake Geneva, creating perfect conditions for white-water rafting. We can help you book a rafting excursion and recommend the best companies in the area. Some of the shorter routes are suitable for those over eight years old; or opt for a two-hour descent with grade four rapids for an exhilarating ride. It's also possible to try hydro-speeding in the area, involving surfing the rapids head-first using a small board and fins on your feet!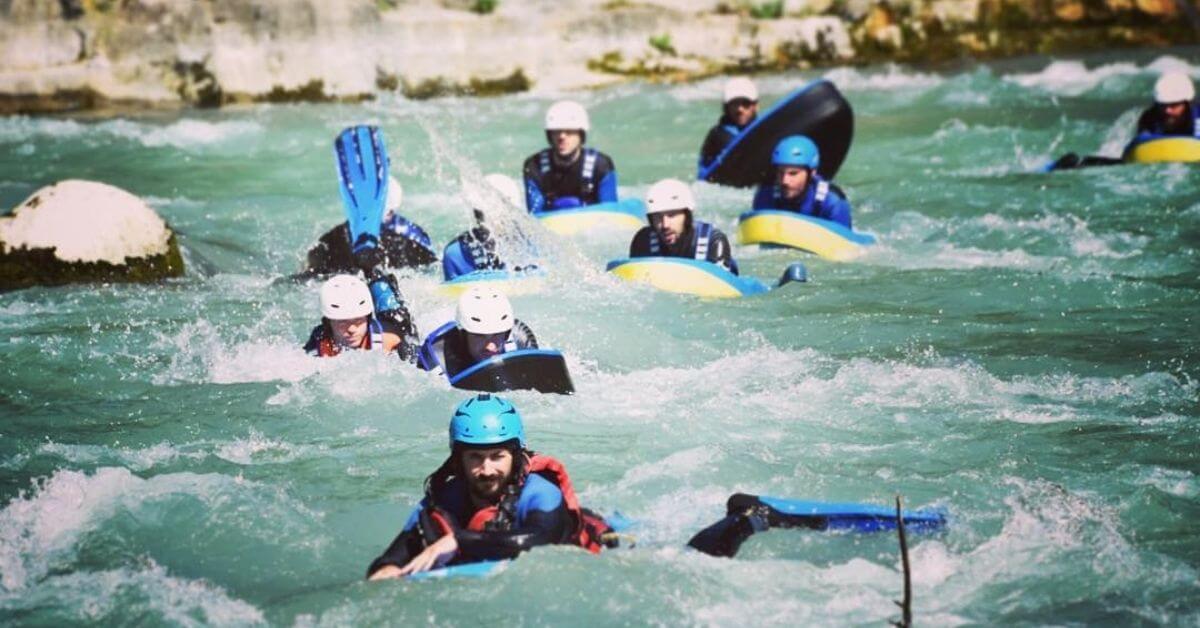 Golf
Golf Les Gets is, quite possibly, one of the most scenic 18-hole golf courses in the world. Enjoy a hilly round with panoramic views over Mont Blanc and the mountains, with the option to book a golf cart if the terrain looks too taxing. The region is also home to other spectacular courses, including the high-altitude course at Avoriaz and the challenging championship golf course at Evian. We'd also recommend the golf courses at Annecy and Chamonix.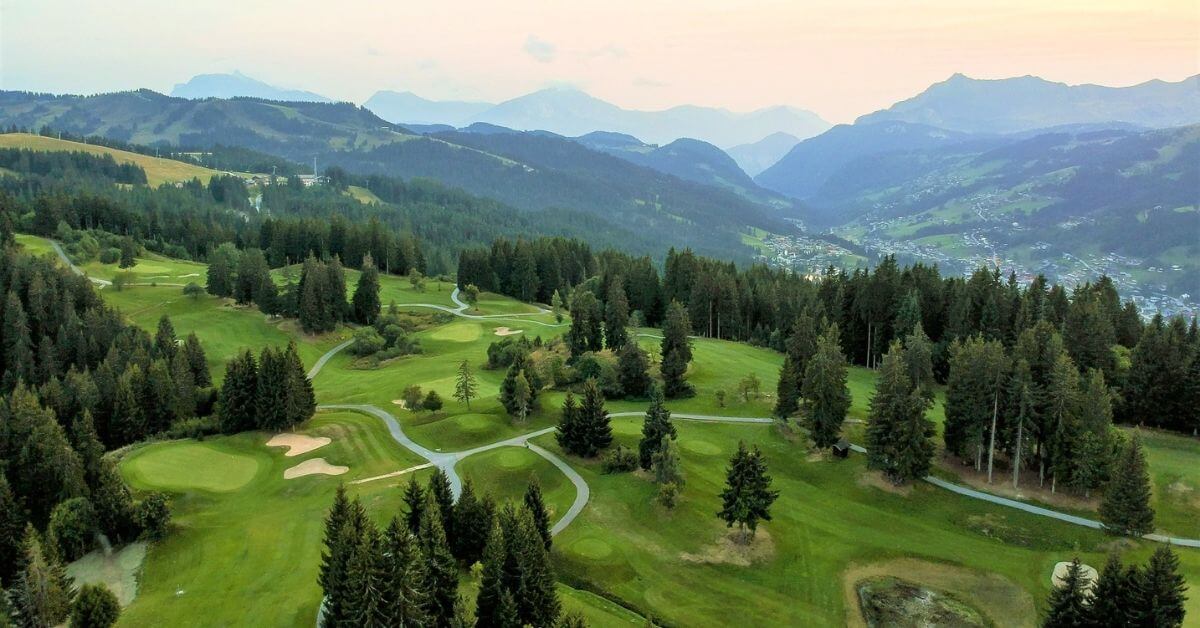 Lac des Écoles
The Lac des Ecoles swimming lake is the perfect place to get your beach fix in Les Gets in summer. The lake is usually open from the end of June to the end of August and offers wide grassy stretches with beaches leading into the clear water. The sunny weather sees the lake's slide open, zig-zagging down the hillside into the water. The lake is also known for the inflatable Wibit assault course on the water. Wibit is suitable for kids over 1m 15cm and made up of around 40 modules, including giant slides, climbing walls and a human catapult! You can hike up to the lake from Les Gets village and our Aviemore apartment backs straight onto the hiking trail.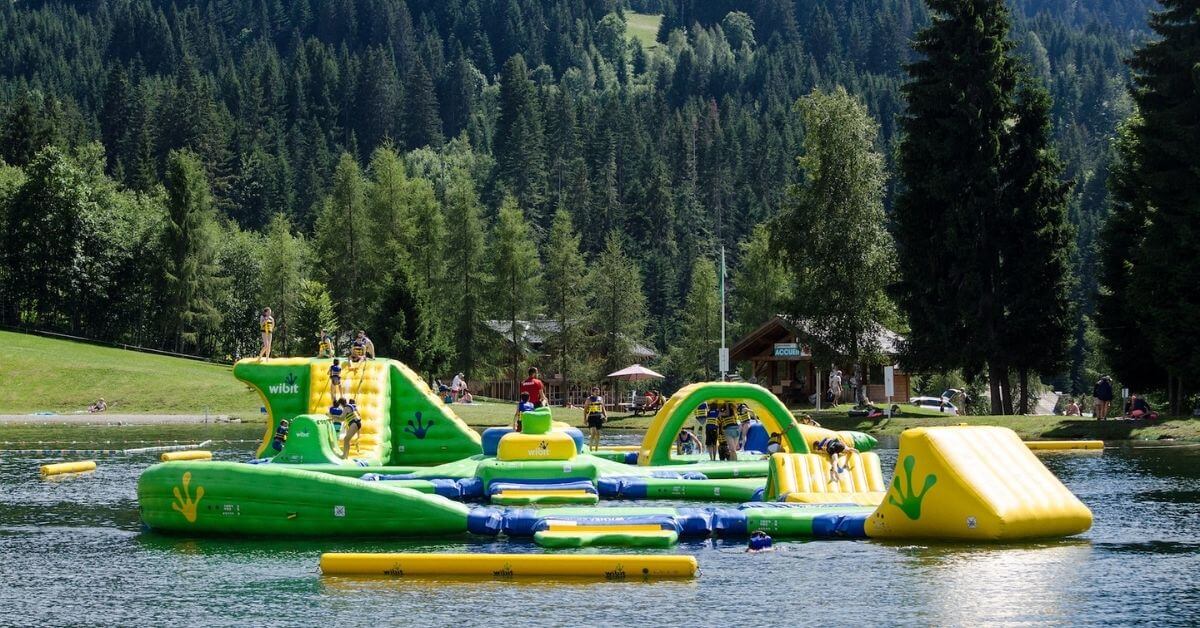 Water Fun Park
The family-friendly Wibit aquatic centre around beautiful Lac des Ecoles, our supervised mountain lake, has a new recreational facility designed for the tiniest youngsters. Equipped with various modules, water jets and other refreshing, giggle-inducing elements, its Water Fun Park is near-guaranteed to keep the youngest amused and splashing about safely and contentedly.
Lake Montriond
Swimming in Lake Montriond is one of our favourite things to do during summer in Les Gets. The lake is close to nearby Morzine and you can take a dip in the crisp, clear water; or take out a kayak and explore. There is a smaller lake with a shallow walk-in area that's perfect for little ones, too. You can drive to the lake or collect one of the electric bikes from the village and cycle there. Montriond Lake – or Lac de Montriond – has barbecues at the shore that you can use, benches, lifeguards during summer, a playpark and restaurant, so it is a great place to spend the whole day. You can also take a scenic walk around the lake and through woods and meadows to Ardent Waterfall, which is stunning! Ask us about Les Feux de Lac Montriond, a huge fireworks display that usually takes place in August.
Les Source du Chéry day spa
New to Les Gets, this beautiful day spa is just what you need to relax and rest. There are different pools, sensory showers, relaxation rooms and an outdoor hot tub overlooking the mountains. The treatment list will leave you spoilt for choice and the spa has a unique children's area – a dedicated splash pool away from the adults-only spa, with slides and games, perfect for children aged 3-10 years old. Book in advance, so the children can be supervised by one of the qualified staff. If you'd rather have a spa treatment in your chalet, many of our luxurious Hunter Chalets come with their own treatment room and we can arrange for our therapist to visit.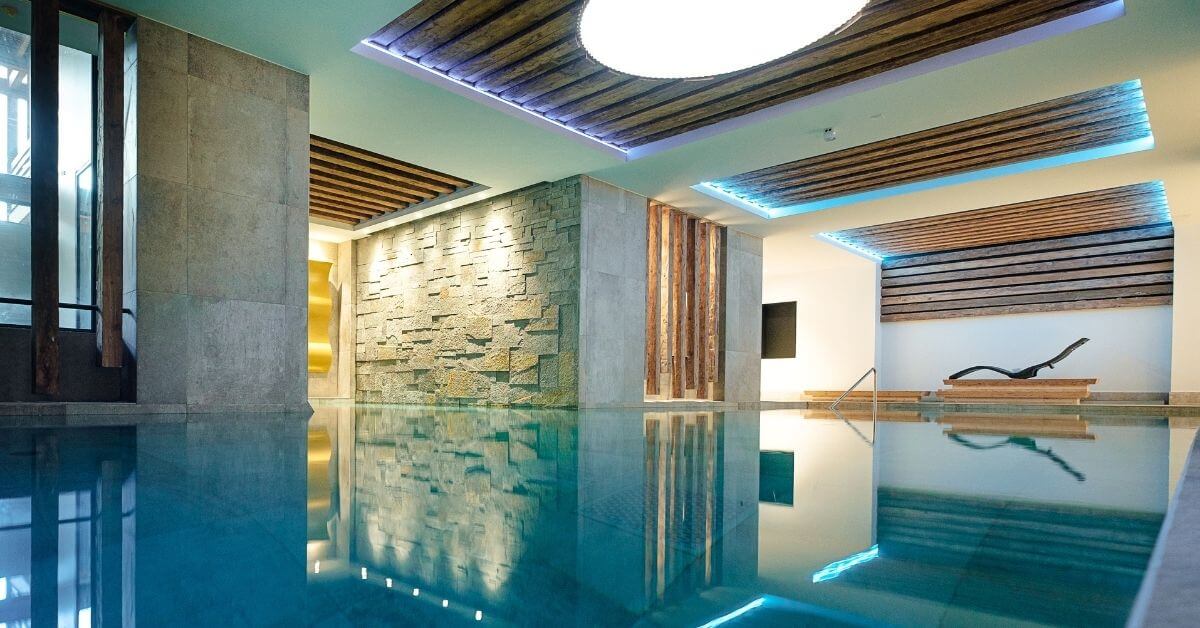 Luging
A 10-minute drive from Les Gets is Luge d'été Morzine, where you can speed down a curved luging track on a small sledge. The two luge tracks here wind their way down the Pleney slopes and you can get to the start via La Crusaz chairlift. The luging tracks usually run from early July to early September; and children must be over three years old, with those between three and five sitting between the legs of an adult on the way down.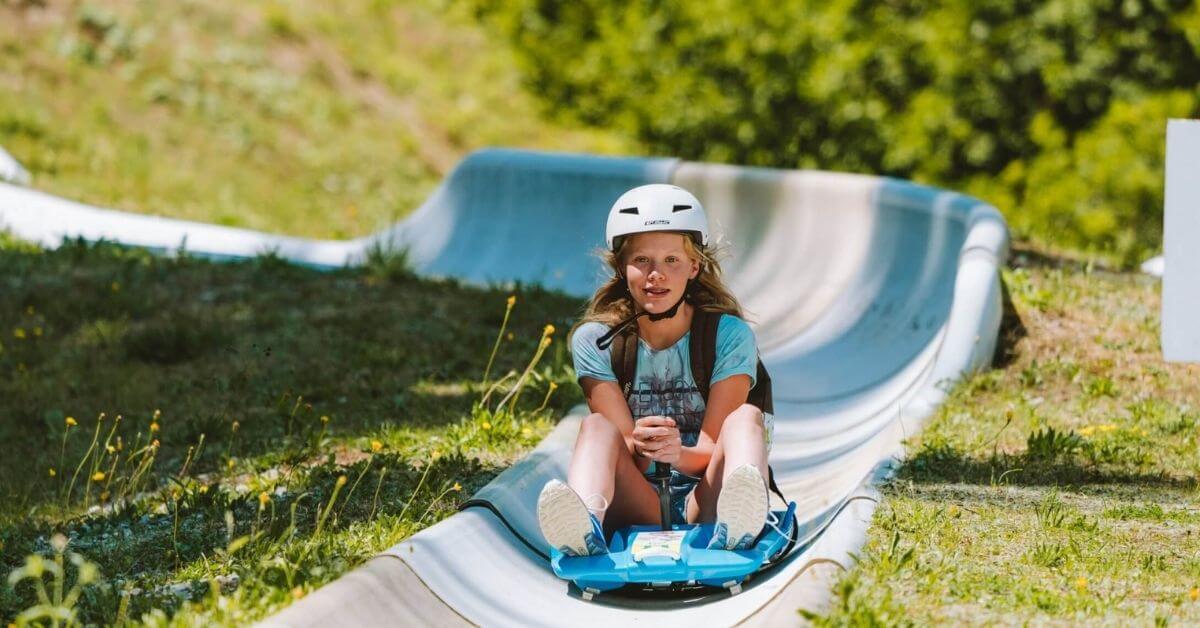 Zip-lining
Aventure Park Les Gets is home to a tree climbing park, zip lines, paintball, bungee jumping and a catapult; and nearby Cascades Aventura features six exhilarating zip lines – with one taking you over Nyon waterfall. If you're looking for extreme, travel to Fantasticable in Châtel. You'll be strapped into a harness and fly headfirst at speeds of up to 62mph, 240 metres in the air. Between screams, you can enjoy the incredible views over the Alps!
Paragliding
A tandem paragliding experience gives you the opportunity to see the region in all its glory. The Hunter Chalets team knows the best companies in the area and our concierge service can book this for you. After the initial rush, it's surprisingly relaxing at 1200 metres up and the views are unforgettable.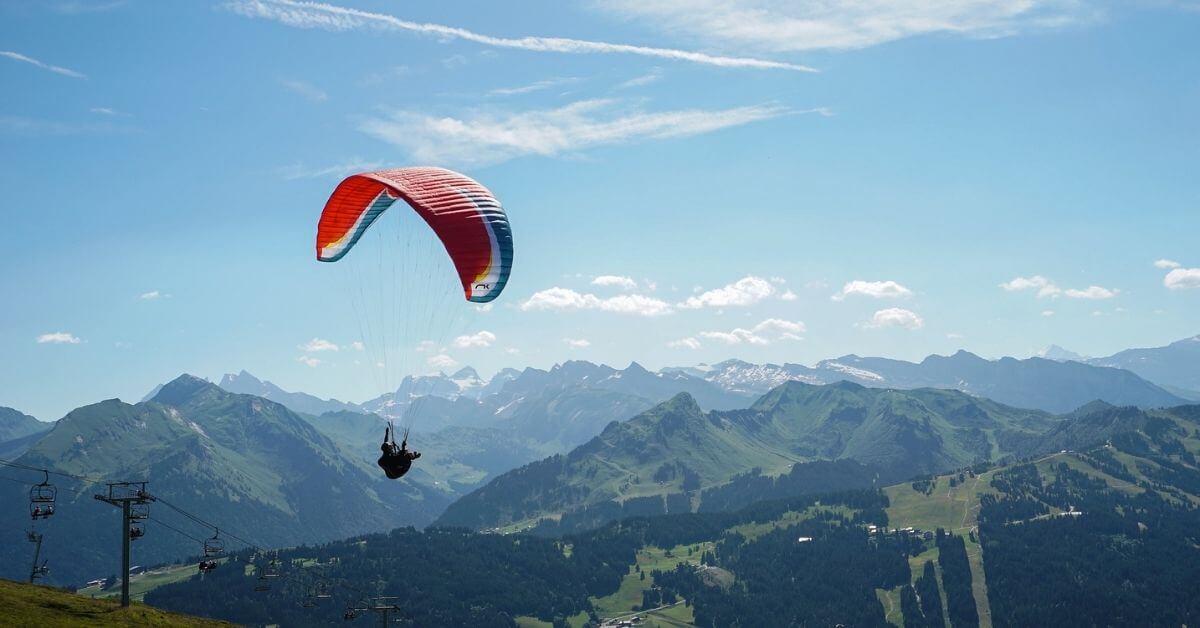 Music festivals
Les Gets embraces live music and you'll find a full calendar of events and music festivals. Rock The Pistes dominates the winter calendar, but the Summer Lounge Music Festival, which usually takes place in August, sees locals and visitors sitting on terraces listening to free live music and concerts in the afternoon and into the early evening. Wander around to find your favourite beats, from pop and jazz to reggae and blues.
Mechanised Forestry competition
The Mechanised Forestry competition is a unique event that draws massive crowds to Les Gets. Also known as Les Cognées, you can enjoy watching tractors competing in mountain terrain races, logging competitions and helicopter transport demonstrations. The event usually takes place every two years, so ask us for details.
The Velvette concept store
Can't decide whether to eat or shop? Right in the centre, this fun new concept store – a contemporary, urban establishment with a hint of mountain chic – allows you to do both simultaneously. Velvette's customers can enjoy a coffee, brunch or snack courtesy of an open kitchen, a wood-fired oven and a buffet of sinful, home-made desserts. All the while, everything is available to buy – from the armchairs in which you comfortably sit to warm lighting, colourful dishes on which food is served and hosts of decorative accessories. Families are made welcome, too, as children have their own little play area.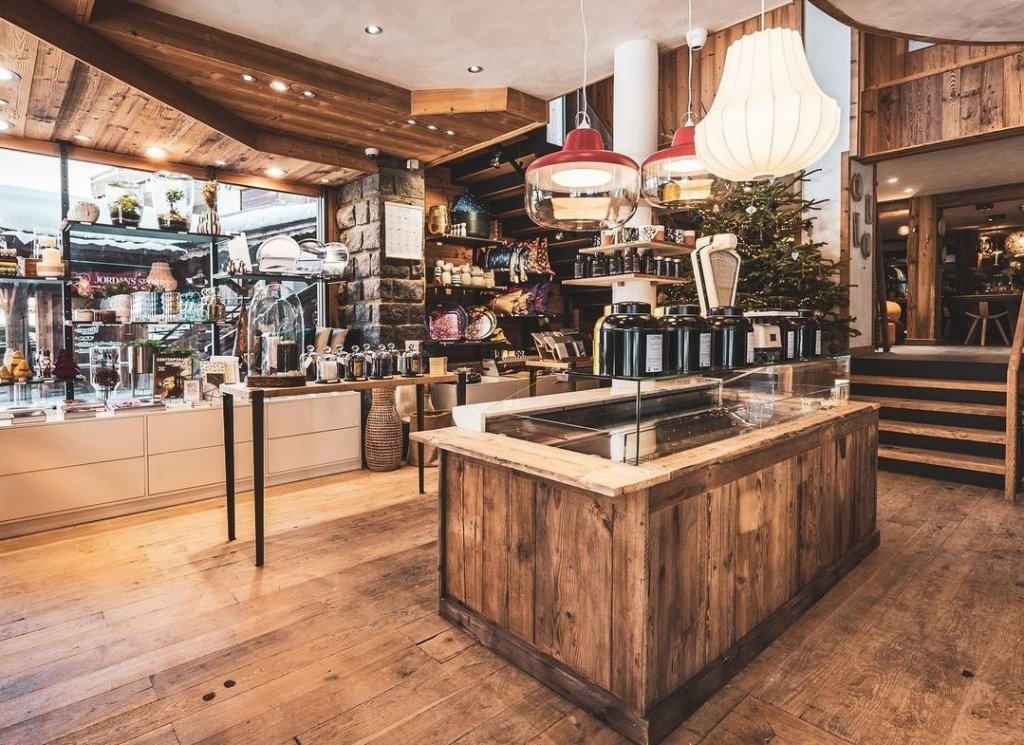 Dog Hiking At Dusk
A unique sporty activity, dog hiking across the hills of Les Gets involves walking with the help of a Nordic pooch. Wearing a padded belt attached to a long lanyard, your steps require less effort thanks to the hound, who pulls you along. You can guide it with your voice and by using precise gestures, forging a real relationship between the two of you. It's advised to set off at the end of the afternoon and return by the light of headlamps to enjoy the experience in calm natural surroundings. Walks last about 90 minutes and the equipment is provided; anyone aged 10 and over is welcome, including groups.
Les Petits Sablés
Les Gets' latest tea room focuses on traditional sweet treats. Deep in the village, Les Petits Sablés sells classic alpine cakes, grandma-style pies, coconut cookies, shortbreads and pastries, including gluten-free varieties. It promises to always use rich and hearty ingredients, and also sells fresh and natural fruit juices to wash them down – plus aperitifs over a glass from the well-stocked wine cellar. Naughty, but don't you deserve a reward after all that exercise?
Les Gets summer chalet inspiration