Top 11 Morzine ski holiday tips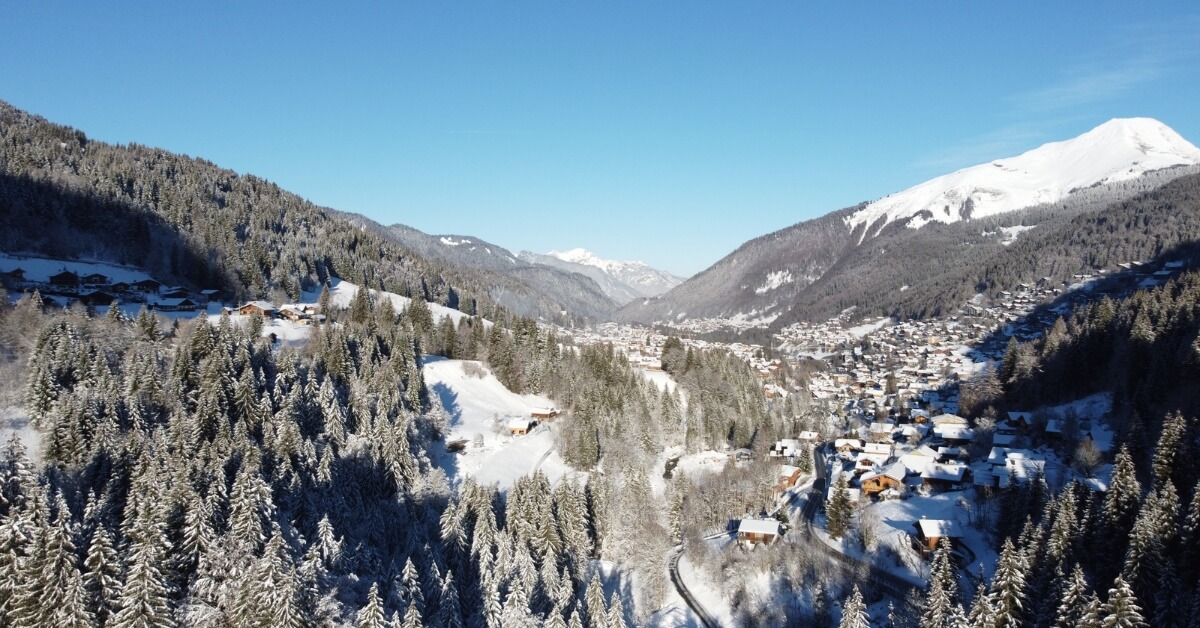 Morzine is an authentic French alpine village set within the Chablais mountain range. Part of the Portes du Soleil area, it's a popular, family-friendly ski resort in the winter and a mountain holiday destination in the summer. Once you've found your perfect chalet, it's time to organise your transport and itinerary. Our Hunter Chalets team is here to help you every step of the way. First, let's start with our top 11 Morzine ski holiday tips.
Top 11 Morzine ski holiday tips
Where is Morzine, France?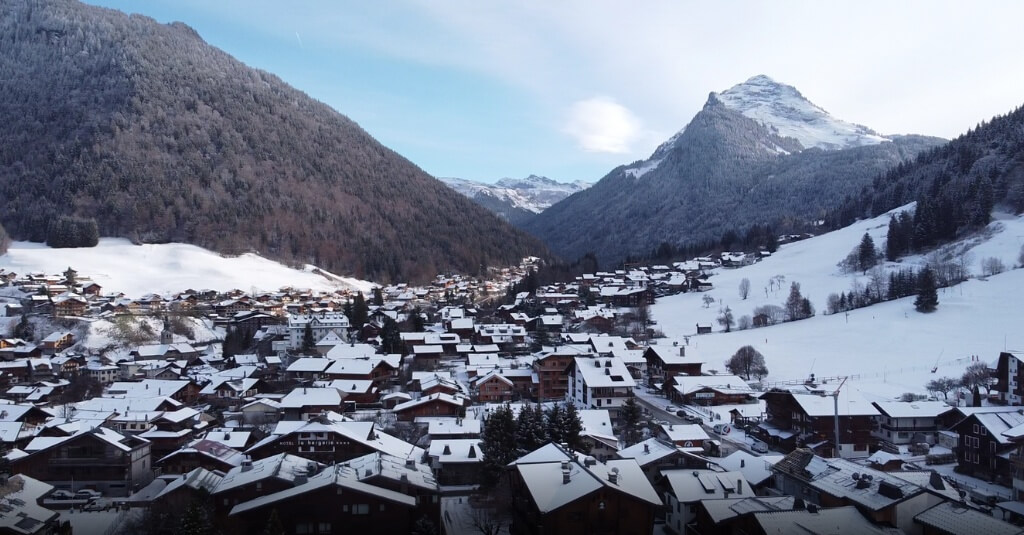 Morzine is located in the Haute-Savoie department and Auvergne-Rhône-Alpes region of south-eastern France. The village sits high in the mountains between the ski resorts Les Gets and Avoriaz. It's about an hour and 15 minutes away by car from Geneva Airport in Switzerland and an hour and 20 minutes from Chamonix, Mont Blanc. Lake Geneva is just 45 minutes away.

Morzine is one of the main resorts in Les Portes du Soleil, an international ski area that straddles the Swiss and French border. It's the largest of its kind in the world, representing 12 alpine resorts across France and Switzerland.
How high is Morzine?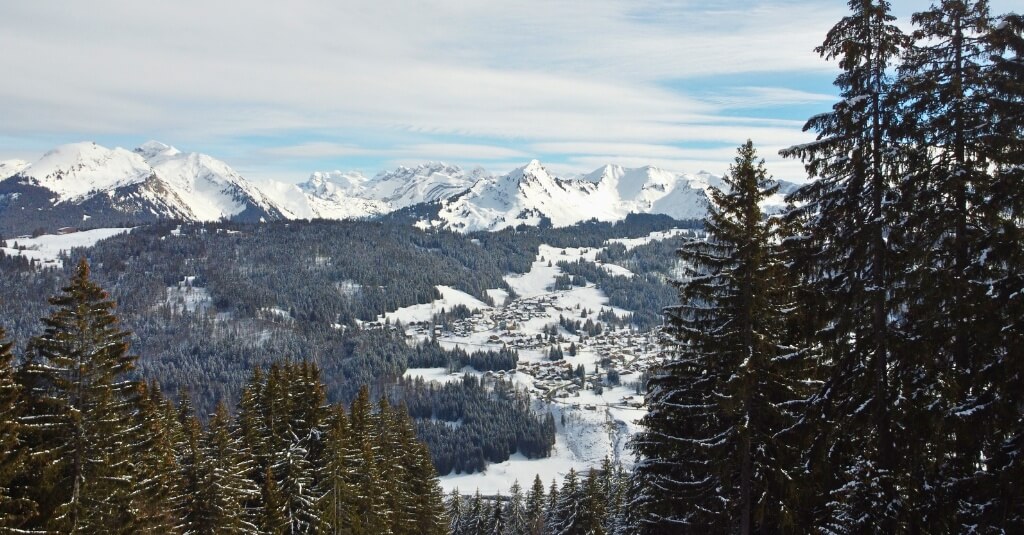 Morzine village centre sits at an altitude of 1,000m within the French Alps. The ski resort's 120km of pistes can reach over 2000m. These pistes are divided into 69 runs, which are served by 48 lifts. All of them are accessed by Le Pléney gondola from the centre of the village.

The gondola glides up to heights of 1550m and the resort's highest point is Pointe de Nyon at 2019m. Morzine's sister resort, Avoriaz, has an altitude of 1800m and it's easily accessible via the Prodains Express cable car.
Is Morzine a good ski resort for beginners?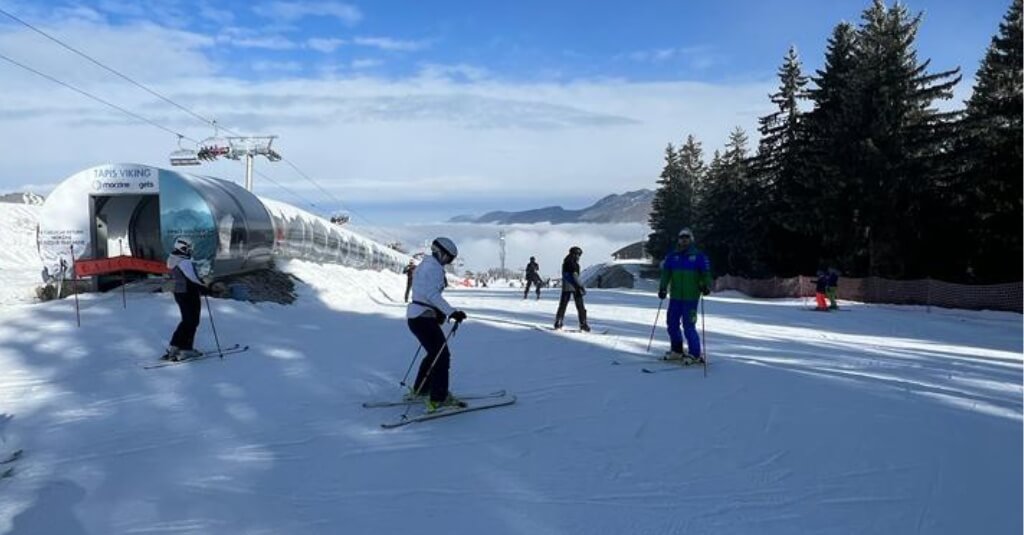 Morzine ski resort is suitable for skiers of all ages and levels, including beginners. Those just starting to get their snow legs can find easy green slopes and gentle blue slopes like Zore in the Super Morzine area.

Catch the Pléney gondola from the centre of Morzine and, at the top, you'll find a couple of restaurants and the magic carpet. Simply step onto the magic carpet and it will take you, at ground level, to the top of the beginner's slope. This makes it easy for newbies to keep doing a loop and is where many beginner ski lessons take place.

We can arrange ski lessons for you or the kids, so just ask the Hunter Chalets concierge team after booking your chalet.

How far is Morzine from Geneva?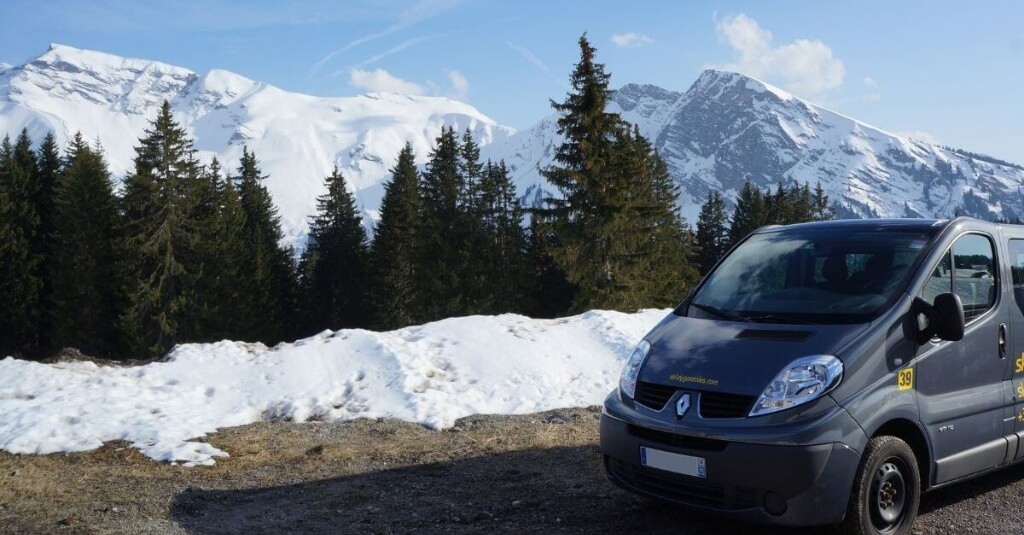 Morzine is 37 miles from Geneva, Switzerland. Most skiers fly into Geneva Airport and arrange transport to Morzine. Buses run daily between the airport and the village but we can also organise transfers across the border to pick up our guests.

It takes about an hour and 20 minutes from Geneva Airport to Morzine, making it one of the easiest resorts to reach in the French Alps. Please keep in mind that transfer times can be affected by traffic and weather conditions such as snow and ice.
Which airport is closest to Morzine?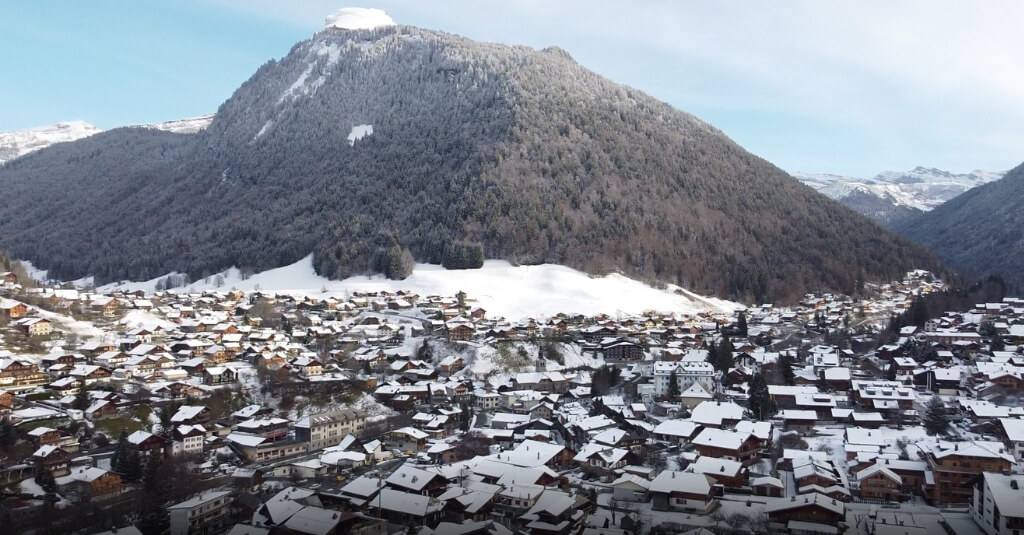 The nearest airport to Morzine is Geneva Airport over the border in Switzerland. The transfer time from there is approximately one hour and 20 minutes, weather conditions permitting. Hunter Chalets customers can book private or group transfers to their chalet, just ask our concierge team and we can arrange this for you.

An alternative airport is Lyon-Saint Exupéry Airport in France. However, bear in mind that the transfer times take around two hours and 30 minutes. We recommend arranging a private transfer for your comfort as public transport or coaches are likely to take twice as long.
When does Morzine open to skiers?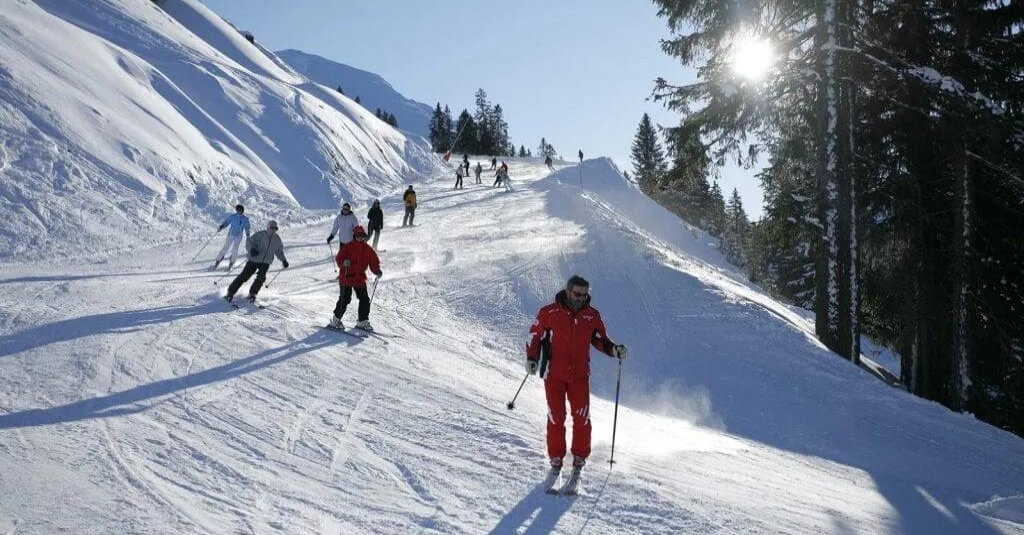 The ski season in Morzine usually starts around the 18th of December when the Morzine and Les Gets ski lifts open, however many people stay in Morzine a little earlier and catch the Prodains lift up to Avoriaz to ski, which opens earlier.

Once the ski lifts open, Morzine has a buzz and the festive season is in full swing. The ski season usually ends around the 7th of April when the Morzine and Les Gets ski lifts close, but many people stay on in Morzine for a few more weeks and ski in Avoriaz, which stays open until around the 21st April.
What is there to do in Morzine?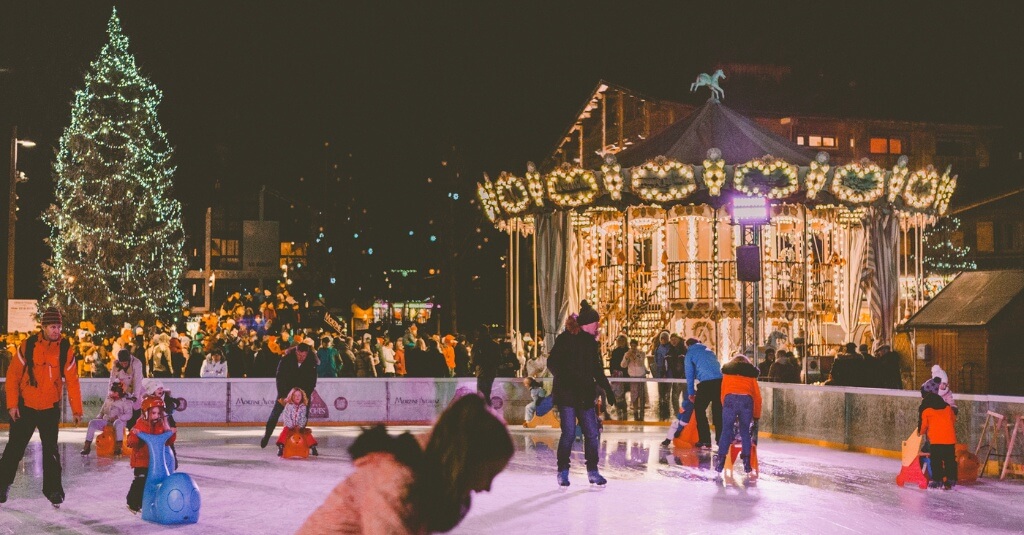 Morzine is a popular year-round destination. In winter, there are lots of things to do in Morzine when the ski season is in full-swing and the resort is rated among the best for families. Christmas is magical as activities include ice-skating, sleigh rides and a chance to meet Santa. In spring, Rock the Pistes Festival is an open-air, high-altitude music festival on the pistes of Portes du Soleil, so you can dance in the snow under bright blue skies.

Summer in Morzine is a wonderful time of year if you love walking, paddleboarding, big scenery and being in the great outdoors. The alpine village is popular with hikers and mountain bikers, while families can swim in Lake Montriond, try tree-top forest adventures and seek thrills on the luge.
© Morzine Tourist Board
Are there Morzine webcams?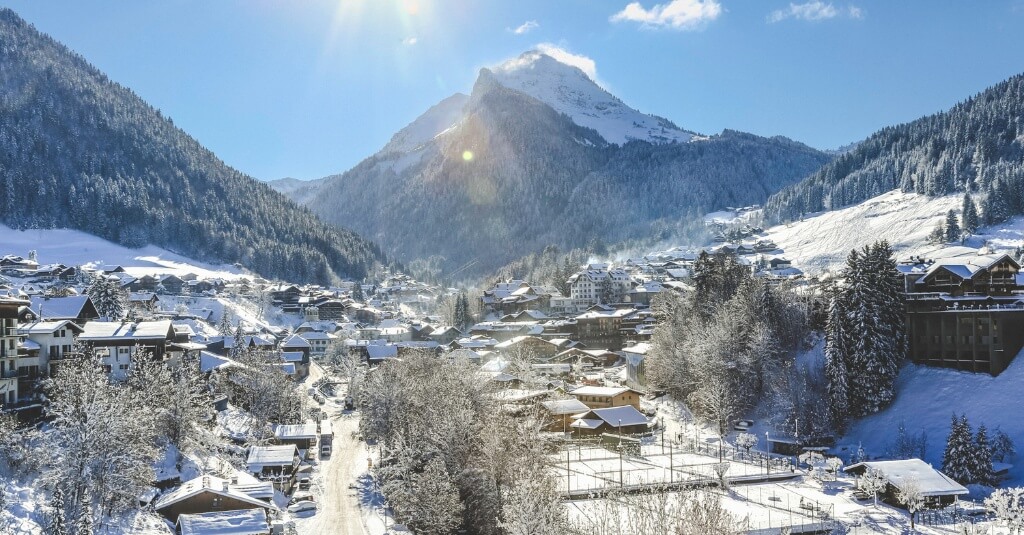 Morzine's spectacular alpine scenery can be spied from the comfort of your home using webcams across its main locations. Take a look at the footage on the live webcams around Morzine and enjoy a snapshot of the wooden chalets surrounded by mountain forest.
Webcams around Pléney and Les Raverevettes Green Run offer a glimpse of wildflower meadows in summer and a thick blanket of powder-white snow in winter. These Morzine webcams allow you to get an idea of its weather conditions throughout the year and help you prepare for your visit.
© VTL Photographie | Morzine Tourist Board
How do you get from Morzine to Avoriaz?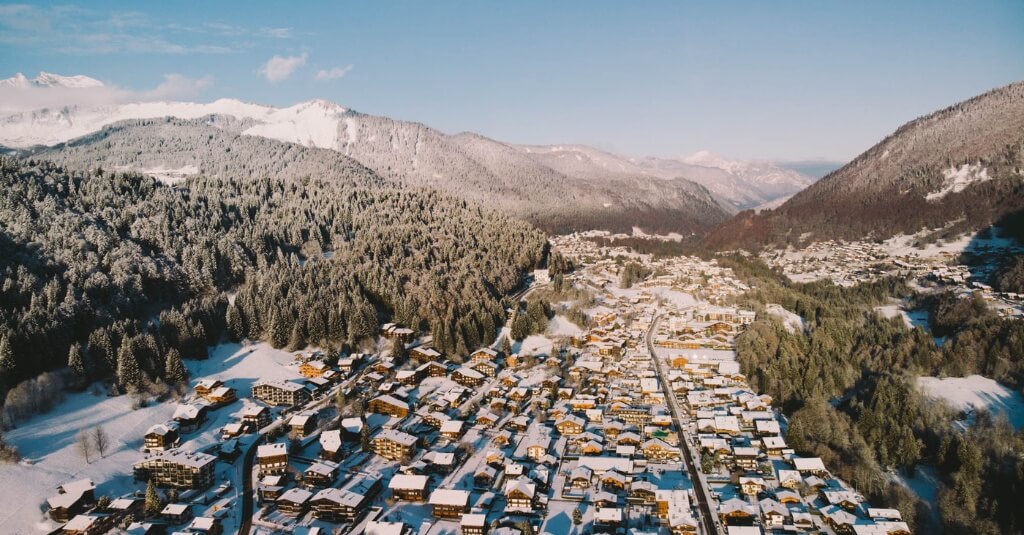 Morzine is just a 20-minute drive from its sister resort, Avoriaz, in summer. It's possible to drive the scenic route yourself to mountain-top Avoriaz. If you don't have a car, a free shuttle bus runs from Le Pléney to Les Prodains from June to August. Alternatively, drive to the Prodains lift and you can buy a ticket and catch the cable car to the top.
In winter, our 24-hour driver service can be added to your chalet stay. Our drivers will pick you up from your chalet and take you to Prodains Express Cable Car, where you can catch a lift up to Avoriaz ski resort. Please note that you will need to buy a ticket to take the cable car.
© Morzine Tourist Board
What lakes are near Morzine?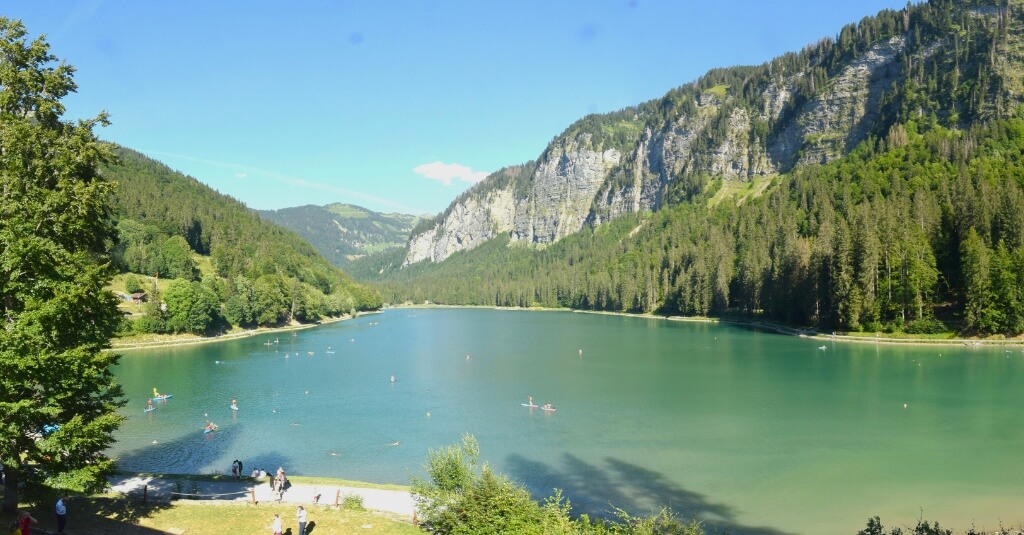 Morzine is lucky enough to benefit from beautiful lakes right on its doorstep. The biggest and most popular is Lac de Montriond with its spectacular views and plenty of water-based activities, including kayaking and paddleboarding.
Are there any water activities in Morzine?
Lac des Ecoles in nearby Les Gets is an ideal family day out with its swimming facilities, children's play park and water slide. For somewhere remote, Lac du Nyon is a tranquil reservoir with views down to Morzine valley. Dramatic alpine views can be found at Lac des Mines d'Or while Lac de Joux Plane is close to the Tour de France route.
Is there a bus from Morzine to Les Gets?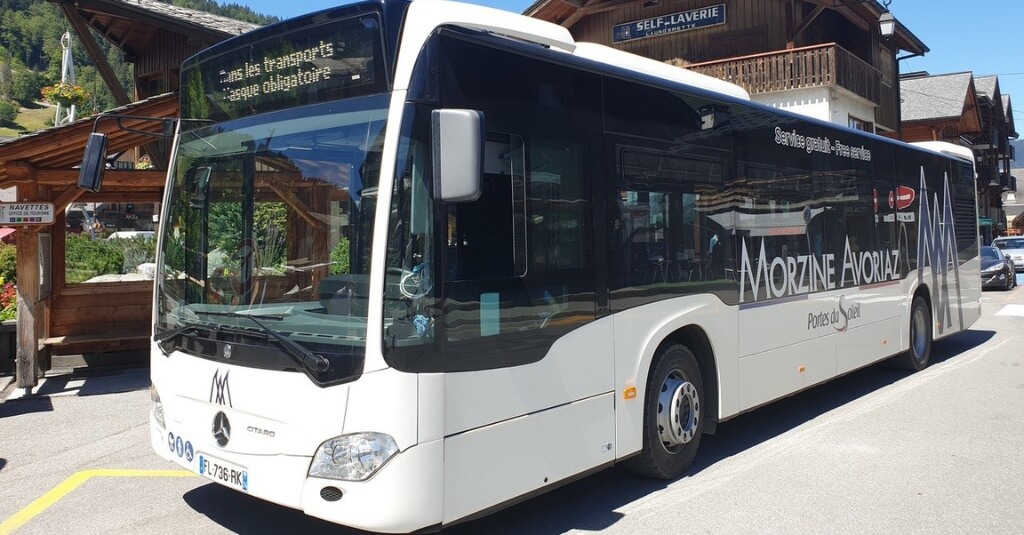 The Balad'Aulps buses connect Avoriaz, Morzine, Les Gets, Montriond, Essert Romand, St Jean d'Aulps, Le Biot and Le Jotty. Tickets cost around €1.50 with a discounted price for children aged 10 and under. Children under six can travel for free. The tickets are valid for an hour and can be purchased on the bus.

Buses are regular throughout the day until early evening. Timetables vary throughout the year and during holidays so be sure to speak to our concierge for the most up-to-date schedule during your visit.

The shuttle bus is free within Morzine and can take you around the town, including up to Lac de Montriond. This free service is available during the summer and winter seasons. Each of them passes through the centre of Morzine or the Town Hall and serves a particular sector.
© Morzine Tourist Board
Morzine winter chalet inspiration
Contact us