Morzine webcam – see the village live right now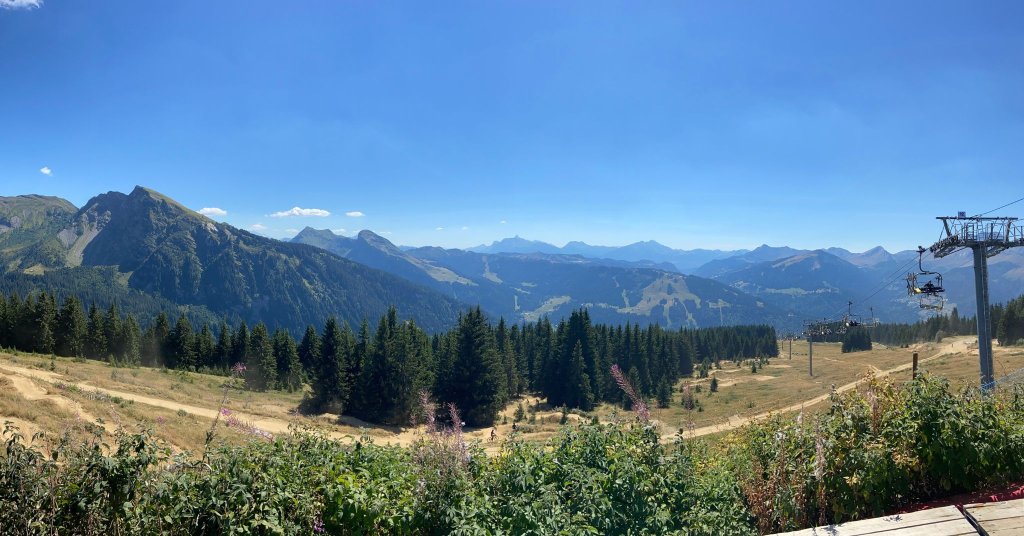 Morzine's geography is spectacular and you can see it in all its beauty via a Morzine webcam or two. A traditional market town, its chalets and cute buildings span a river gorge beside partially – but densely – wooded slopes at an altitude of 1000m. Its lifts serve points up to almost 2000m, from where you can see Mont Blanc and across into Switzerland. The wider area forms Les Portes du Soleil, one of the world's largest ski and mountain-biking areas. Across it are gorgeous lakes, snowy peaks and waterfalls ready to be explored.
In other words, there's plenty to see on a Morzine webcam! The live footage in the area will allow for you to get a taste in advance, as well as scrutinising live conditions for your winter ski or summer MTB adventures. Watch when the thick powder settles over the slopes or when the sun is shining over wildflower-covered meadows in summer.
Morzine webcam
Click on the images below to view a Morzine webcam.
Panoramic Morzine webcam looking over the village

Views from the Les Raverettes green run, Pleney and Chamossière lifts

Pleney webcam

Lac de Montriond webcam

This view from Zore's summit showcases some of the area's MTB trails

Portes du Soleil webcam

Nyon Plateau webcam

Morzine chalet inspiration
Contact us
For reservations and further information, email or call us: