Ski trip packing list: what to take on your next ski holiday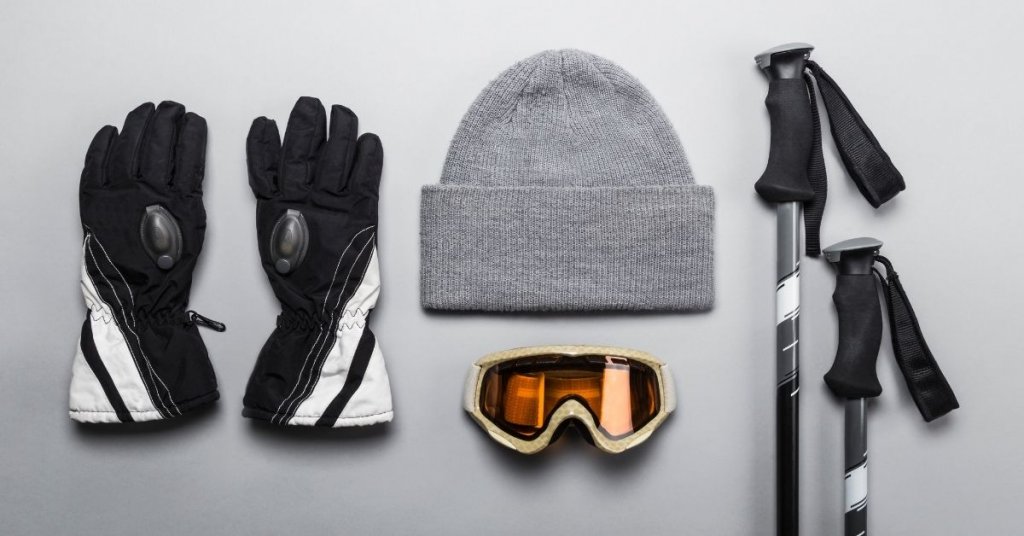 Need an essential ski trip packing list? We've listed all the items to consider taking on your next ski holiday in France.
There's nothing quite like hurtling down the powder-white slopes in winter, feeling the wind on your face, stopping for hot chocolate with a view over the mountains, then enjoying the apres-ski party at the end of the day. While most ski resorts will have everything you need available to purchase, there's no harm in being prepared, so here's what you need to pack if you're going on a ski holiday.
Ski trip packing list
Travel documents
The most important part of any holiday is the travel documents. Keep them all in a handy wallet to ensure you don't lose them.
Passport
Travel tickets (digital and printed copies)
Currency
Accommodation details
Insurance documents (digital and printed copies)
Paperwork to show airline staff that avalanche bag is legal to carry
Ski wear
Alongside all your normal clothes, don't forget to pack your ski-specific clothing. Layers are your friend when skiing, so be sure to pack plenty of each. Ensure your outer layers are waterproof so you don't get damp if you fall over!
Ski jacket
Ski trousers
Thermals
Fleece
Ski/snowboarding socks
Waterproof gloves
Glove liners (inner gloves)
Snood/scarf
Thermal beanie/hat
Mid-layer bottoms
Mid-layer tops
Base layer bottoms
Base layer tops
Equipment
We can arrange for ski equipment to be ready and waiting in your chalet, and it will be fitted there too so you can avoid traipsing to the hire shop. But, if you're a bit of a pro, you might want to invest in and bring your own skiing or snowboarding equipment.
Ski/snowboard boots
Skis/snowboard
Ski lock
Ski/board bag
Poles
Goggles
Helmet
Knee pads
Water bottle/thermal flask
Body armour
Camel pack
Wrist guards (if snowboarding)
Technology
Phone
Chargers and cables
Tablet/laptop
Headphones/earbuds
Camera/GoPro – batteries, chargers, SD cards, mounts (you can use the GoPros in our chalets)
Plug adapters
Audiobooks/music on phone
Piste map (electronic and paper copies)
Essentials
These are the extra essentials you won't want to forget – though if you do, they'll all be available from the resort shops.
Sunglasses
Sunscreen (high SPF)
Aftersun/moisturiser
Lip balm with SPF
Swimwear
Shampoo/shower gel
Deep heat/muscle cream
Medication and other medicines (e.g. paracetamol, ibuprofen)
Small backpack
Toothbrush, toothpaste and mouthwash
Multitool/screwdriver
Sleep/eye mask
Spare binding screws/parts (for snowboard bindings)
Spare laces (traditional or Boa if snowboarding)
Spare goggle lenses for different light conditions
Little luxuries
Our chalets are full of little luxuries, but here are a few extras you can bring to make your trip more enjoyable.
Travel pillow if travelling to us by car
Hand/foot warmers (chemical)
Snacks (cereal bars/protein bars)
Hip flask
Marshmallows to toast on our barbecues
Baby wipes
Anti-fog spray
Lens wipes/spray
Ear plugs
Flip flops/sliders for the boot room
Microfibre towel
Rainex plastic or equivalent
Razor/beard trimmer
Tissues
Wash bag
Download the best ski apps
Ready to ski in France?
Choose a resort
Contact us