Chalet holidays: why a chalet is better than a hotel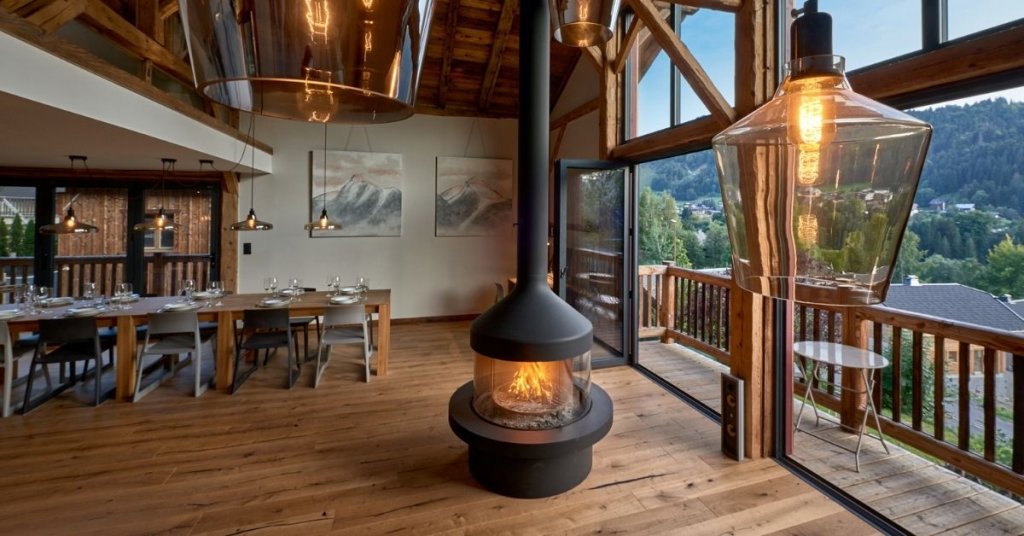 While a hotel might seem like the obvious choice for a ski holiday or summer hiking adventure, we think chalet holidays are the perfect choice for spending time with family and friends. You'll have the convenience and privacy of your own property, but with all the luxuries a hotel can provide (cue a private chef to cook and chalet hosts to make the beds if you choose one of our catered chalets). Here are just a few reasons why our chalets are so much better than a hotel stay.
Chalet holidays
Chalet holidays are the ultimate bubble break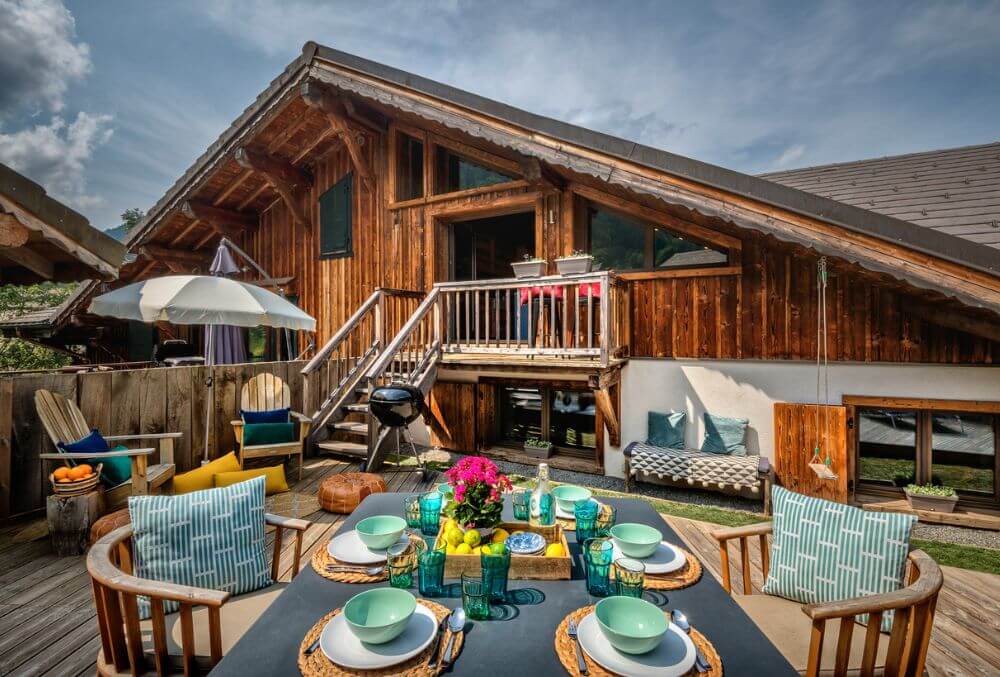 There's no denying it, we're holidaying in strange times right now. With health measures still in place, going on holiday isn't quite as simple as it used to be.
You might be concerned about close contact with other travellers on your holiday. Fortunately, on a chalet holiday, we can ease that worry. With exclusive hire on all our chalets, you'll have the entire place to yourselves, so you can bring your bubble and enjoy a relaxed, Covid-safe holiday. There'll be no mingling in reception or dining with other guests – our catered chalets offer completely private meals and total seclusion from the rest of the resort, if that's what you want.
Chalets are made for multi-generational holidays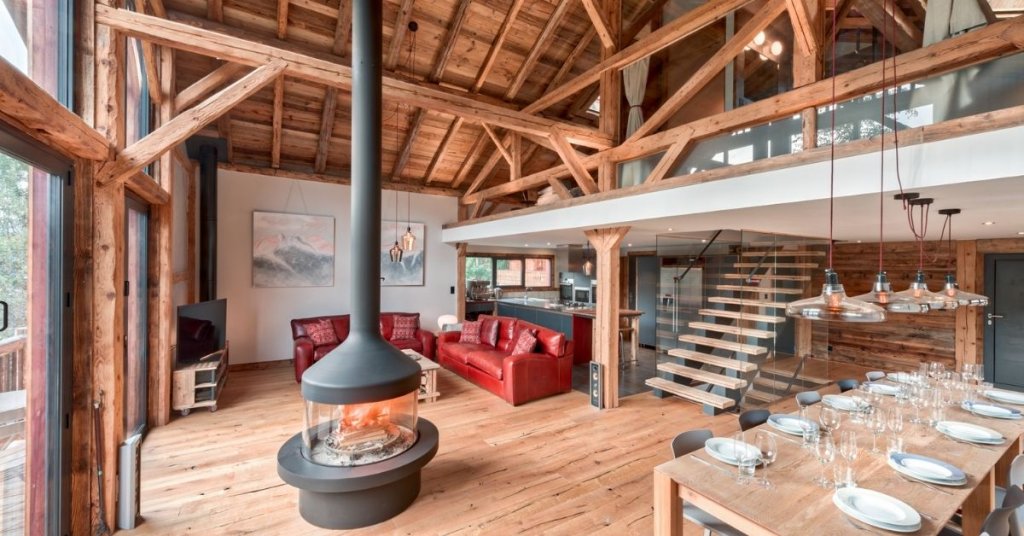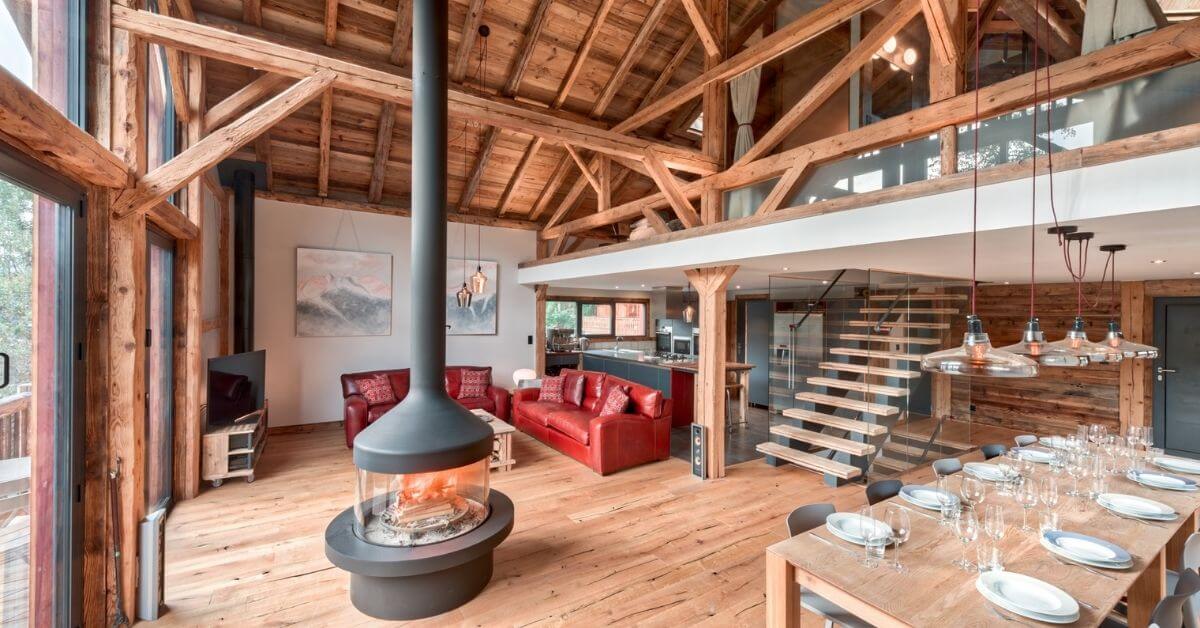 Trying to keep the whole family happy on holiday is a challenge at the best of times, but fortunately, chalets are the ideal accommodation for such trips. With plenty of space, your grumpy teenagers can find a quiet corner to do their own thing, the grandparents can sit down and relax in the lounge, and at mealtimes and social occasions everyone can come together to spend quality time.
Got young children? Book The Bungo in Morzine, which has its own slide, trampoline and swing to keep the little ones happy. Or if you're travelling with family or friends (but want a little separation), Four Twenty L'Ele in Morzine has two kitchens, two lounges and an adjoining door to bring the two spaces together.
There's never been a better time to enjoy a multi-generational trip, too. With so many of us separated from our friends and family over the past year, now's the time to really embrace each other's company and enjoy a holiday altogether.
It's stress-free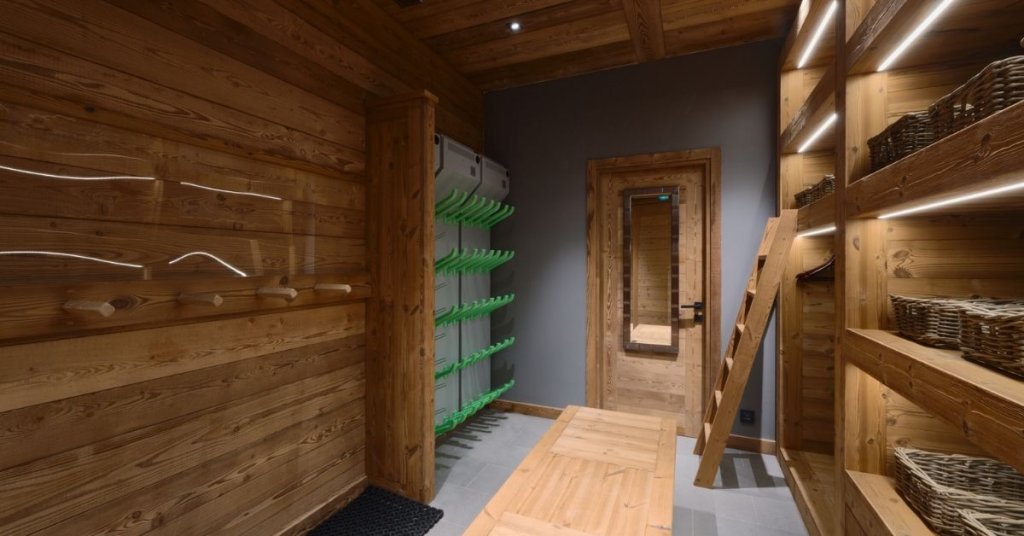 Not only do you get the little luxuries of a hotel when you book a chalet holiday – like room cleaning and catered meals if you choose – you also get extra personal service. If you're skiing in winter, your rental gear can be brought to the chalet and fitted right there, rather than you schlepping to and from the rental shop. Many of our chalets, such as Lodge Des Nants in Morzine, have heated boot warmers to dry out and keep your boots toasty for the next day on the slopes. When it's time to hit the pistes, many of our chalets are right in the heart of the action.
All of our chalets have the use of our complimentary concierge service to organise day trips, experiences and lots more. If you choose one of our catered chalets in Morzine or Les Gets, you can also make requests and reservations via your chalet hosts. Want to snowshoe trek across the slopes, be picked up from a mountain bar or perhaps visit local lakes, towns or villages? Our catered chalets come with a 24-hour resort driver service to make the most of your time on holiday. If you're opting for one of our self-catered chalets, you can also add this service at extra cost.
You can eat what you want, when you want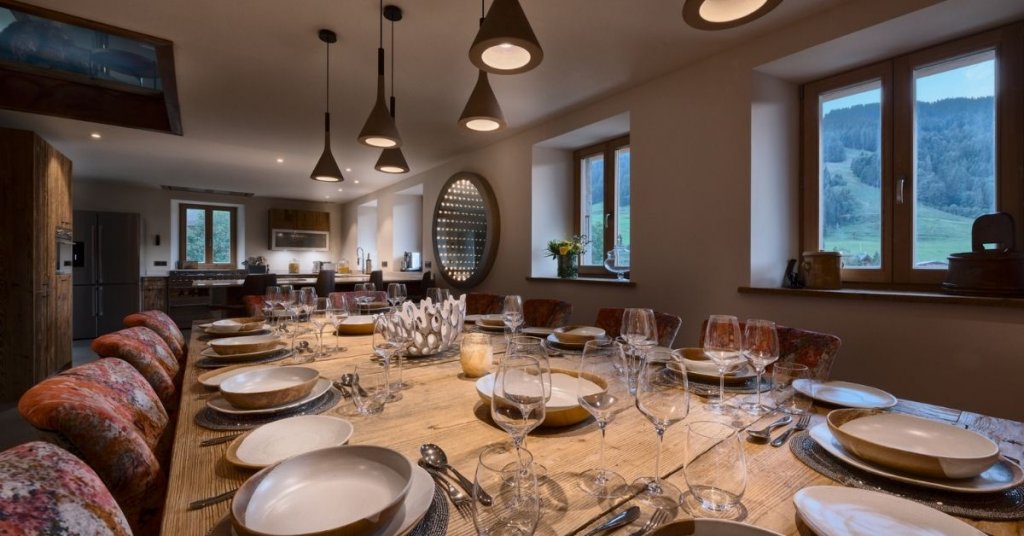 One of the main joys of a catered chalet holiday is that you don't have to cook for yourself (or clean up, afterwards)! But that doesn't mean you have to eat whatever you're given. If you've got dietary requirements or just a few favourite dishes, tell us in advance and our staff will plan a menu for your holiday that'll blow your socks off.
We'll cook you breakfast every morning and serve dinner five nights a week. This includes pre-dinner canapes with Champagne – the perfect aperitif – and curated four-course dinners on par with the resort's very best restaurants.
It's the perfect post-pandemic treat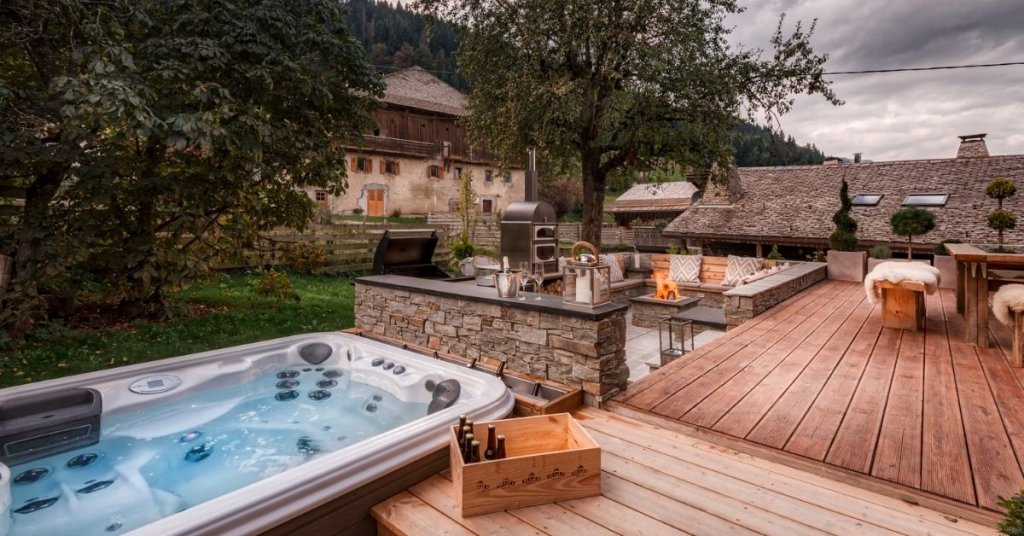 If you've suffered a couple of years without a holiday, or even just six months, a chalet holiday is the perfect post-pandemic treat – especially at one of our incredibly luxurious properties. Choose Lodge Des Nants in Morzine for a chalet with a private heated swimming pool, or sip on Champagne in your chalet's hot tub (most of our collection have one). Many of our chalets also have a private spa treatment room and we can arrange a spa therapist to visit the chalet.
They're the ideal way to celebrate big occasions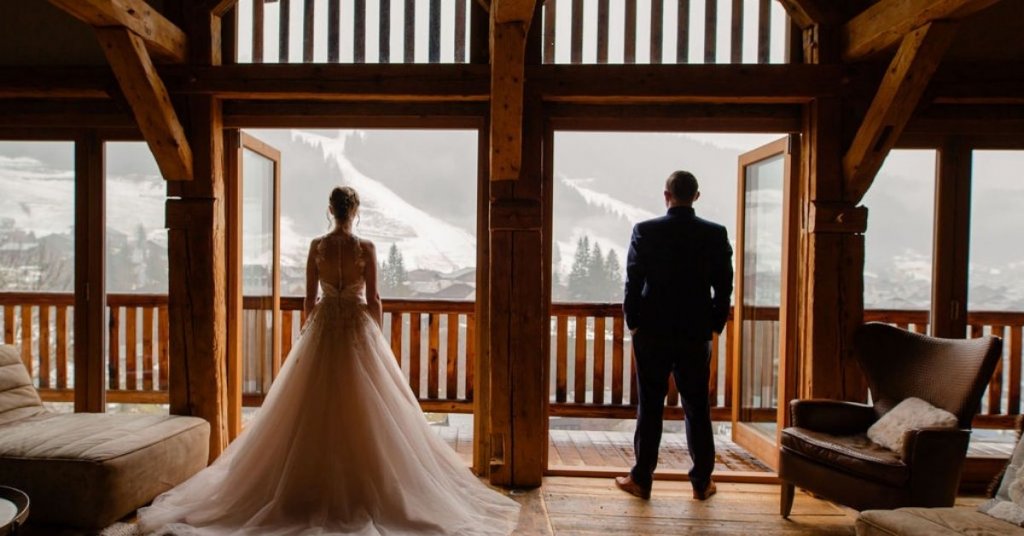 Our staff know how to plan a party, so if you're looking to celebrate a big birthday, anniversary or any special occasion, one of our chalet holidays is the best way to do it. Le Coin Perdu in Les Gets is a sleek penthouse with an entertainment lounge. Think pool table, fully-stocked bar, poker, big screen TV for sports and a hot tub on the terrace.
We especially love to host wedding parties. We can arrange a special stay in one of our catered chalets, with friendly staff to make the whole experience memorable for all the right reasons. We also know the best wedding planners, florists and wedding venues in Morzine and Les Gets. With our catered stays, you can use our included 24-hour driver service to take you and your wedding guests wherever you need to go around the local resorts; and your wedding breakfast can be held in your chalet, cooked by your chef, or at a recommended venue in the area.