Will ski resorts open in 2021?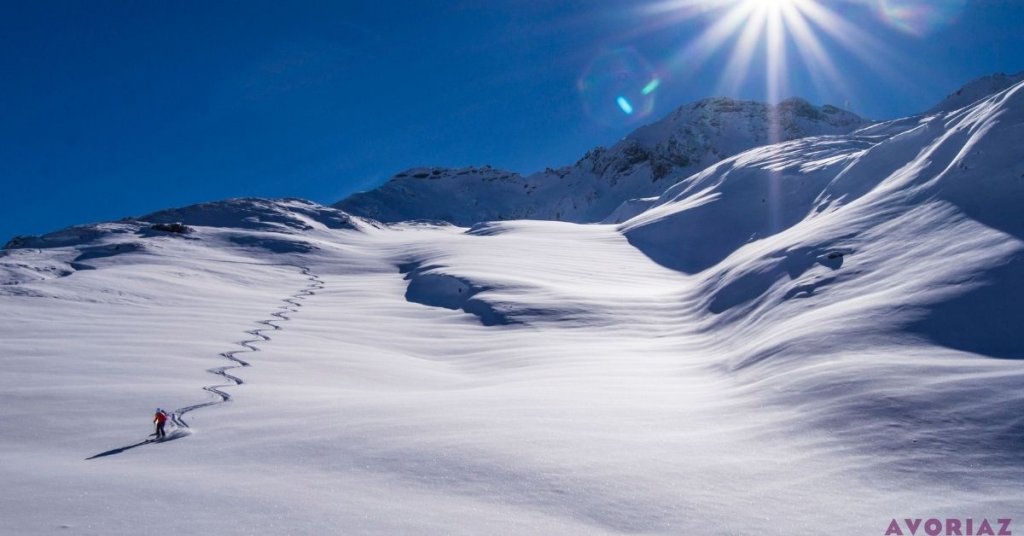 Will ski resorts open in 2021? It's the question every ski addict is asking. We'll keep you updated with ski news from around the world, so check back regularly.
Did you know? Our resorts of Morzine and Les Gets are currently open and, though the ski lifts are currently closed, you can make the most of ski touring, sledging, snowshoeing and the beautiful winter wonderland vibe of the villages.
Will ski resorts open in 2021?
France eases entry restrictions
11 March 2021
France has eased the restrictions on visitors from seven countries outside the EU, including the UK.
Its foreign ministry has stated that a "compelling reason" is no longer required for Australian, Israeli, Japanese, Singaporean, South Korean, New Zealand or British arrivals.
Safety measures do remain in place, however. Every passenger arriving at a French border must still provide a negative Covid-19 result from a PCR test carried out no more than 72 hours before your travel commenced.
According to Tourism Minister Jean-Baptiste Lemoyne, the decision to reduce restrictions was made because of the improving health situation in those seven stipulated countries.
While lifts remains closed, many restaurants and bars are open for takeaway and it is wholly permissible to visit France's ski resorts to enjoy outdoor activities.
Ski lifts' closure in February confirmed
2 February 2021
France's government today confirmed that lifts across the country's ski resorts would remain closed throughout February.
Following a meeting, prime minister Jean Castex's office issued a statement declaring that "the evolution of the health situation does not allow us at this stage to reopen the ski lifts."
However, tourism minister Jean-Baptiste Lemoyne did subsequently confirm that people can still visit the resorts with France currently not in lockdown – despite a third one being forecast.
Tourists are welcome to stay in chalets, and enjoy activities such as cross-country skiing and snowshoeing where lifts aren't required to access high slopes. Bars and restaurants remain shut due to the ongoing restrictions.
French ski lifts unlikely to open in February
20 January 2021
France's government said today that its ski lifts and cable cars won't open on 1 February as hoped.
Indeed, tourism minister Jean-Baptiste Lemoyne admitted that it was "highly unlikely" ski lifts would open at any point in February, or perhaps the season as a whole. "We are looking at a complete saison blanche (write-off)," he confessed.
Travel to the mountains remains allowed, and ski resorts like Morzine and Les Gets are permitted to accept holidaymakers; despite the ski lifts, other infrastructure, bars and restaurant being shut, some winter sports such as snowshoeing are still being enjoyed.
Nationwide curfew imposed
14 January 2021
In today's health briefing, the French government imposed a 6pm to 6am curfew on the whole of mainland France in response to case numbers continue a slow but steady rise. That now includes Haute-Savoie and our resorts of Morzine and Les Gets.
Many in France now fear that a third national lockdown is imminent.
Bars and restaurants will remain closed until at least February. An announcement about ski lifts is due next week.
Curfew times unchanged in Haute-Savoie
10 January 2021
Curfew times have changed today for certain French departments, but not in the Haute-Savoie department amid which Morzine and Les Gets are located. Here, the original national curfew from 8pm to 6am remains in place. Both resorts (but sadly not their ski lifts) are open to domestic visitors, with plenty of slow-paced ski touring currently taking place – as you can see on our Facebook or Instagram pages – and hope to receive international visitors very soon.
February encouragement offered
9 January 2021
A day after Jean Castex's announcement, junior tourism minister Jean-Baptiste Lemoyne offered additional clarity during an appearance on the BFM television channel. "The government's decision on January 20 must be guided only by the situation of the epidemic," he insisted.

That came in response to increasing French travel-industry pressure and desperation surrounding the continued loss of income.
More promisingly, however, Lemoyne also appealed to French and European tourists not to cancel their ski holidays, and said he was hopeful that ski stations would open very soon.
Ski lifts to stay closed until February
8 January 2021

France's ski resorts weren't able to reopen this week as initially hoped and planned, as announced by prime minister Jean Castex following a spike in Covid-19 cases across the country.
Castex has promised a further update on 20 January, hoping that the green light – not just for ski lifts, but also bars and restaurants across France – will then be able to come in time for early February's half-term school holiday.
While travel to the mountains and ski resorts such as Morzine and Les Gets remains permitted, along with slow-paced pursuits such as snowshoeing or cross-country skating, this means that ski lifts and all other infrastructure must stay shut – although Les Gets is reportedly considering whether to run one of its two cable cars as 'public transport' in February instead.
Unlike in neighbouring Switzerland, all French ski resorts have remained closed since the end of a national lockdown in early December.
As its alpine areas have been among those hardest hit by Covid-19, the country's government has been reluctant to relax the rules for ski resorts.