Things to do in Morzine during summer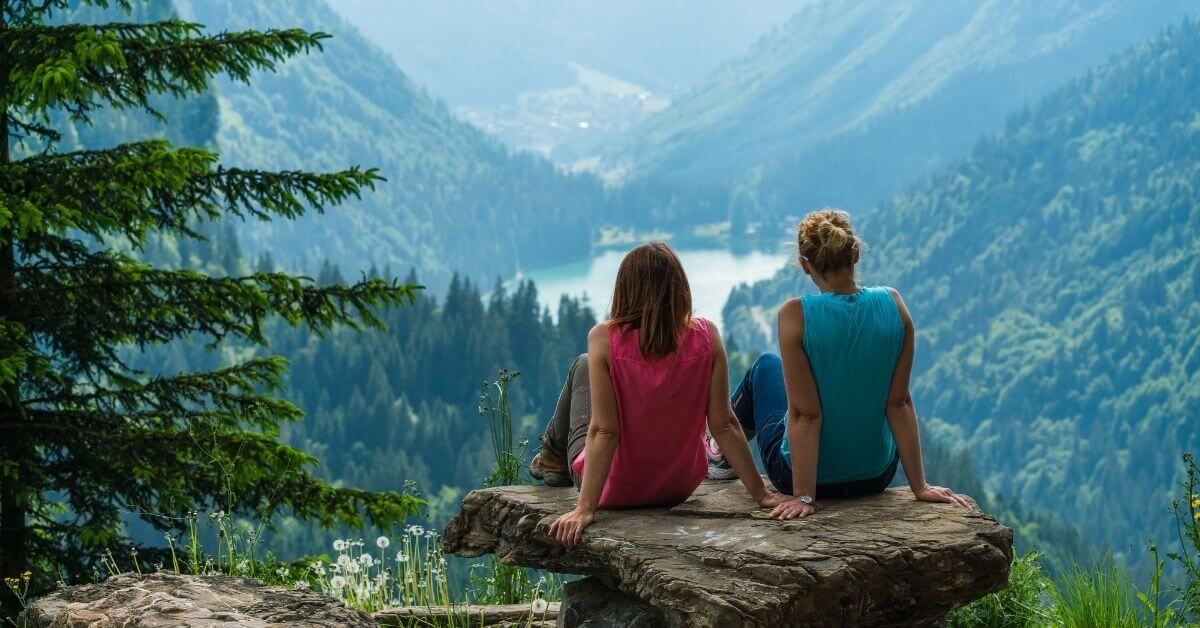 Photo: Oliver Godbold – Morzine Tourist Board
There are so many things to do in Morzine during summer. You can hike up mountains, bike down incredible trails and swim in freshwater lakes. Have lazy lunches in the sunshine with astounding views and catch incredible events, such as Spartan or Le Tour De France. Summer is one of the most beautiful times to visit the mountains and we've compiled a list of our favourite activities in Morzine during your chalet holiday.
Things to do in Morzine during summer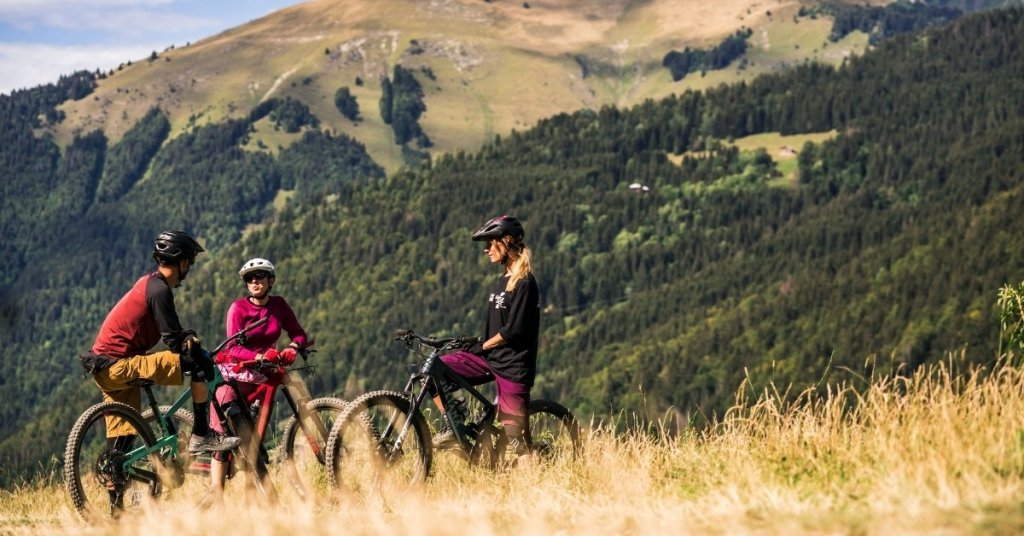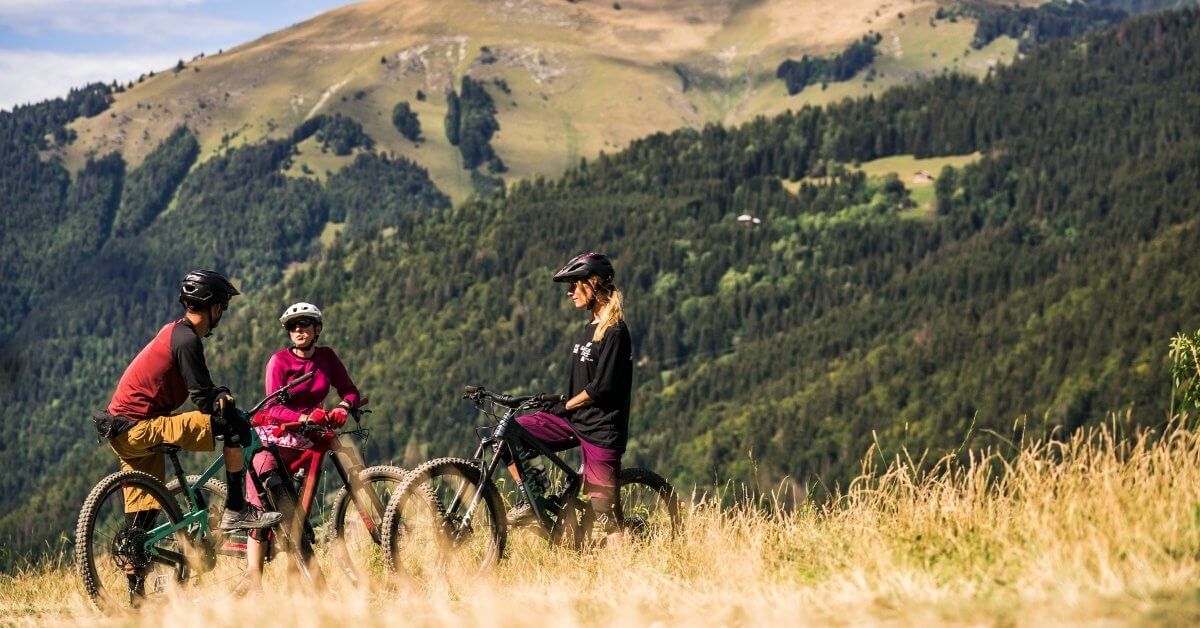 Mountain biking
The Portes du Soleil region is the largest mountain biking area in Europe, with over 520 miles of marked tracks, four bike parks and eight permanent downhill tracks. With a total of 22 bike lifts operating in the summer, the whole mountain can be accessed by bikers and pedestrians, and many mountain restaurants are open, so you can spend the whole day at altitude. Mountain bike trails are graded in difficulty, with green being the easiest, getting progressively more difficult through the blue, red and black runs.
The region attracts some amazing mountain biking events. The best competitors from across the world often descend on nearby Les Gets for the UCI Mountain Bike World Cup, where you can see riders slug it out in the gruelling cross-country event, as well as flying over jumps and making tight turns in the downhill event. Morzine also attracts the Pass'Portes du Soleil event; and Le Tour de France also creates an incredible atmosphere in the region, as riders battle it out for the yellow jersey.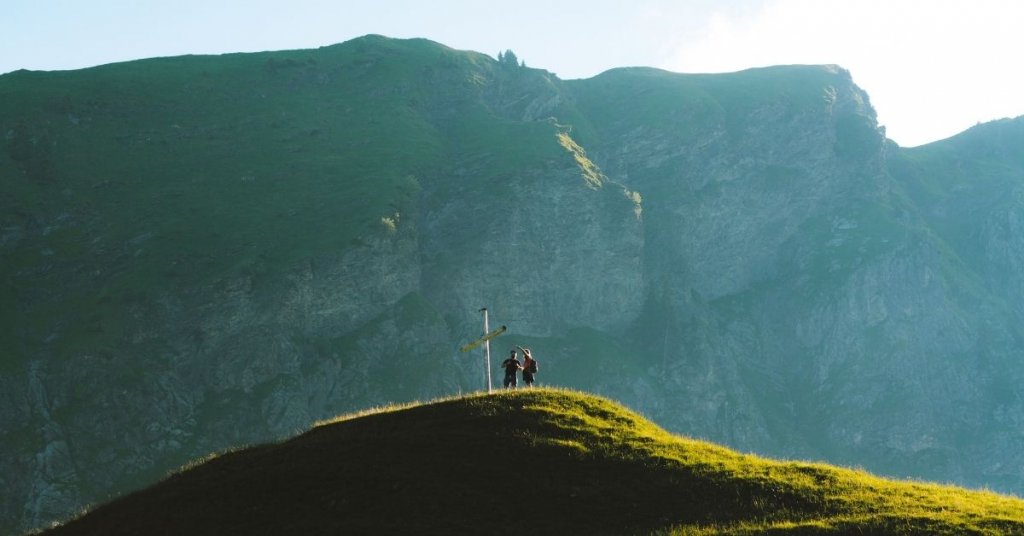 Hiking
Hiking in Morzine gives you the chance to experience the region's spectacular scenery, taking trails to explore alpine meadows and soaring mountains. Hikers have access to a glorious 850km of hiking paths in an area that boasts 10 spectacular mountain lakes; and you can choose from easy strolls to challenging hikes in the French Alps. Ask the Hunter Chalets team about the Multipass, which allows you to use the chair lifts and gondolas to reach some of the best viewpoints throughout your summer holiday in Morzine. We can also tell you where to pick up a free walking guide book, route cards and maps.
Our recommendations for hiking in Morzine include the Dérêches Park, where you can walk alongside the Dranse River. For incredible views of the valley and mountains, take the lifts to the Pléney and Super Morzine Ridges and follow the sign-posted routes. Montriond Lake is also close by and you can enjoy a three-kilometre loop around this stunning lake, which has a landscape similar to the Canadian Rockies. There's also the option to walk through the forest to the Ardent Waterfall. We would also recommend the Fox Trail, a nature walk starting in the centre of Morzine village, taking you along the Dranse River to Nyon Pastures and the Nyon Waterfall.
© Oliver Godbold / Morzine Tourist Board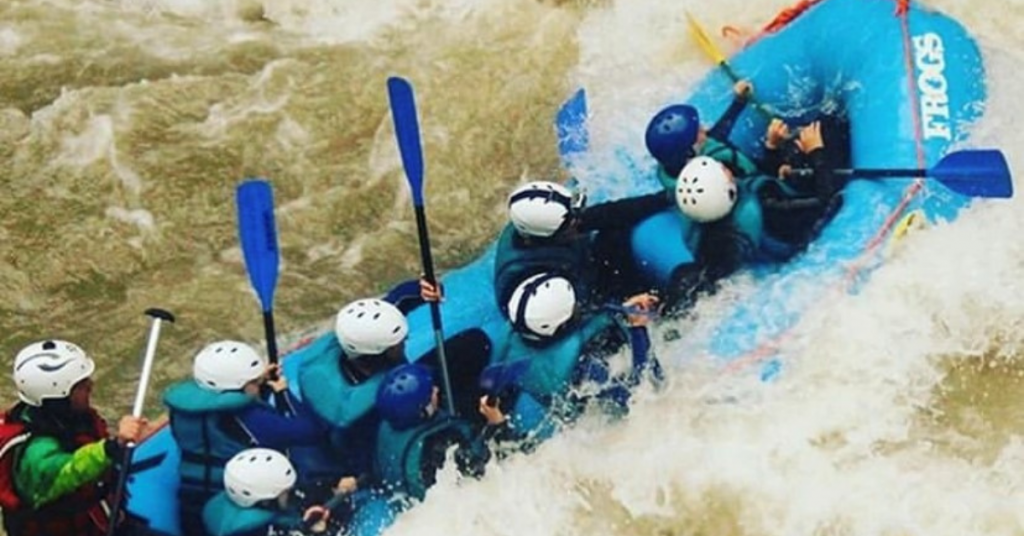 White-water rafting
Due to all the meltwater, the river Dranse flows ferociously from Morzine to Lake Geneva, creating perfect conditions for water sports like white-water rafting. Talk to us and we'll share our recommended companies with you and arrange a rafting excursion. Some short runs are suitable for kids aged over eight years old, going right up to a two-hour descent with grade four rapids. You can also try the new trend of hydro-speeding. This involves surfing down white-water rapids head first using a small hydrospeeding board and fins on your feet. Not for the faint-hearted!
© Frogs Rafting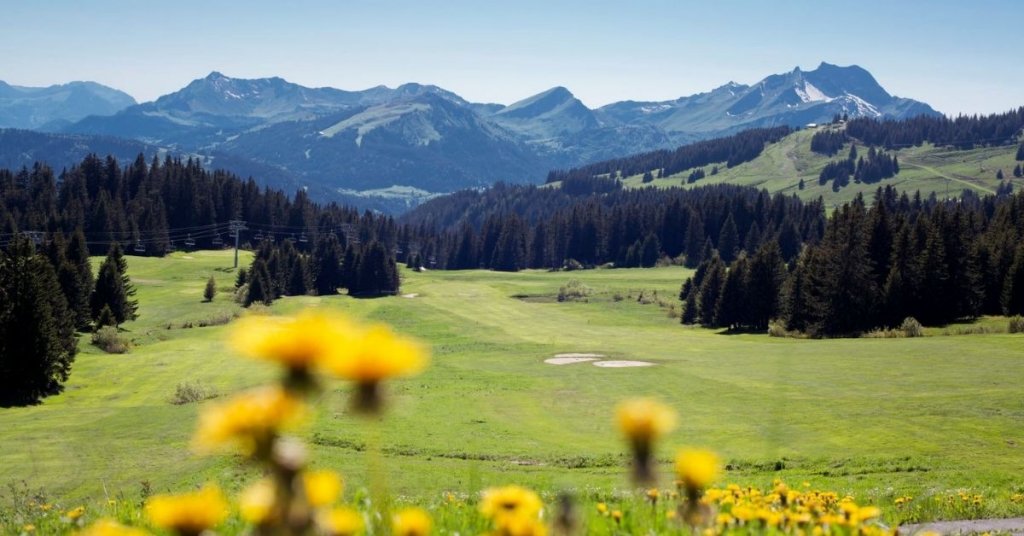 Golf
Avoriaz-Morzine Golf Club has to be one of the prettiest and most scenic nine-hole golf courses in the world. This par-32 course is designed by Hugues Lambert and has incredible views over the Aravis range and Morzine Valley. There's a great club house terrace with a panoramic view and a golf academy to hone your skills, too. For 18 holes – and 18 panoramic views – you'll find Golf Les Gets around six miles away from Morzine. Avoriaz, Annecy and Chamonix also have some fantastic golf courses.
© Morzine Tourist Board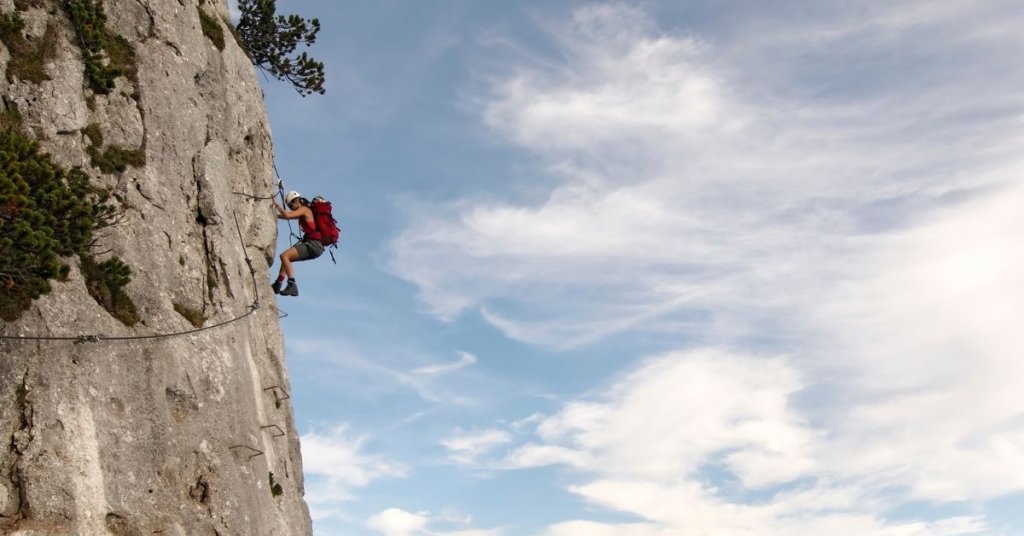 Via Ferrata
This is an amazing activity, which allows those without a background in rock climbing to take on some seriously impressive climbs, all with added safety and assistance. Essentially, Via Ferrata (Italian for 'iron path') is an alternative to rock climbing, which involves climbing along a pre-defined course which has many steel ladders, steps and safety cables, to which climbers attach themselves. This greatly reduces the risk and difficulty involved, allowing access to some difficult peaks. Head to the Via Ferrata Saix du Tour, near Avoriaz, for an adventure that will get the heart racing!
In-chalet spa treatments
If you're not into action sports or want to ease your aching muscles after a day out hiking or biking, ask us to arrange a spa treatment for you. Many of our luxurious chalets have their own spa treatment room and we can arrange for our therapist to come to you. We also know the best yoga teachers in the area if you would like a lesson in your chalet grounds, so please ask the Hunter Chalets team for details.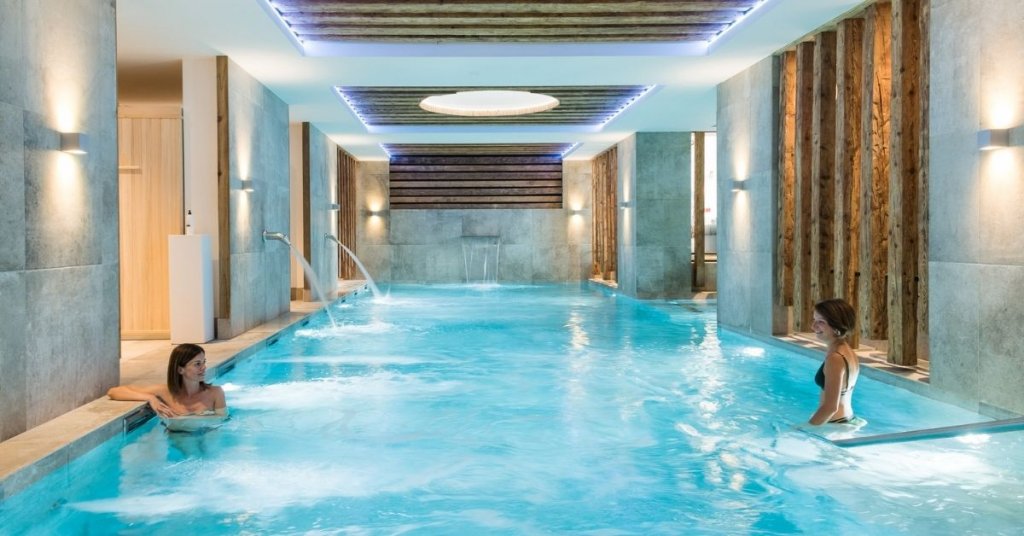 Sources du Chery day spa
Hunter Chalets also has a partnership with the Sources de Chery day spa in Les Gets, around six miles away from Morzine. We can arrange a day pass for you to experience the relaxation rooms, sensory showers and pools; and book treatments. The spa is unique as it has its own supervised children's pool area, where they can splash around while you make the most of the day spa facilities.
© Sources du Chery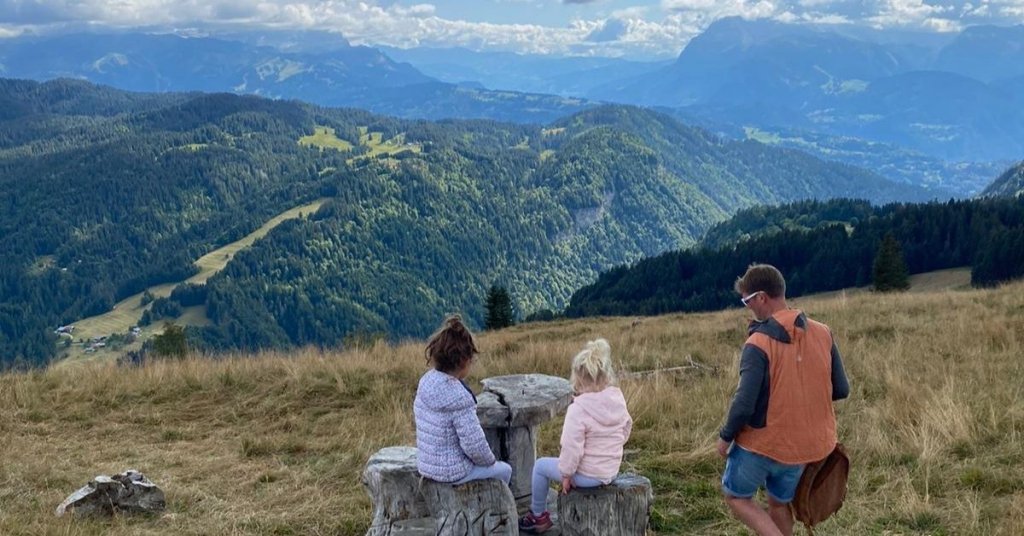 Lunch overlooking Mt Blanc
Fancy lunch with spectacular views? Ask the Hunter Chalets team for their recommendations, as there are so many picnic spots and mountainside restaurants to choose from. One of our favourite days out is a trip to the top of Mt Caly. You can hike or take the Mt Chery gondola and walk along the ridge. You can also reach the views here by jumping on the Petit Train from Les Gets, via quad bike, car or e-bike.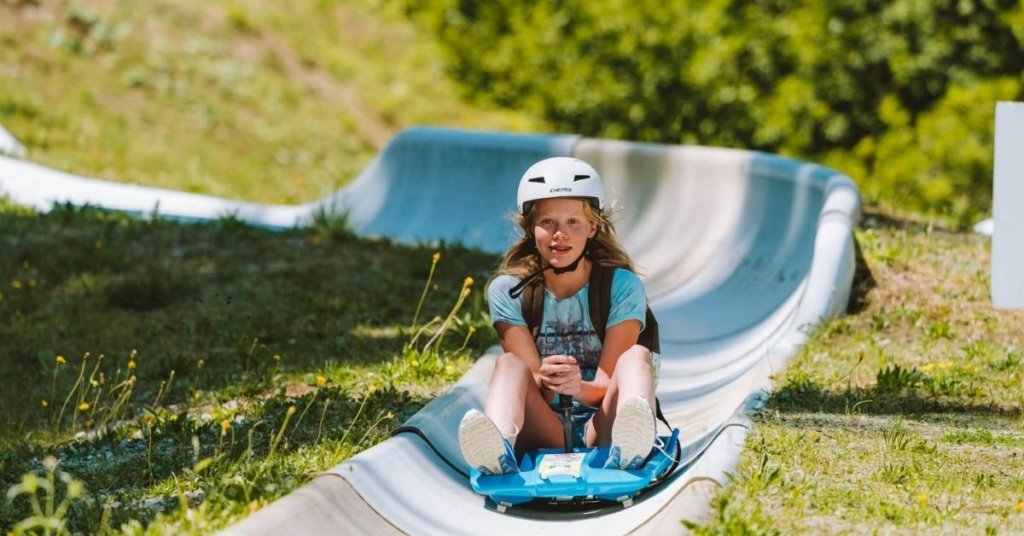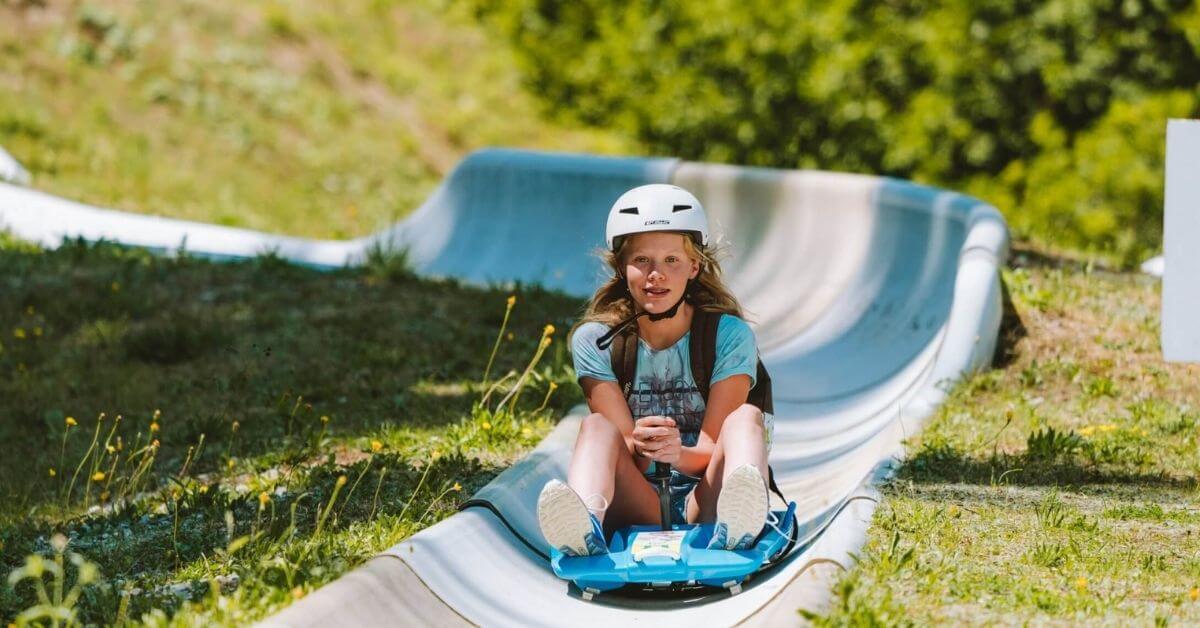 Luging
Luging involves travelling down a curved, sloping concrete track in a small sledge. There are two luge tracks in Morzine, winding their way down the Pleney slopes, which vary in length and difficulty. The starting point is reached by taking La Crusaz chairlift, which runs from early July to early September. Children must be at least three years old to take part, and those between three and five must sit between the legs of an adult on the way down.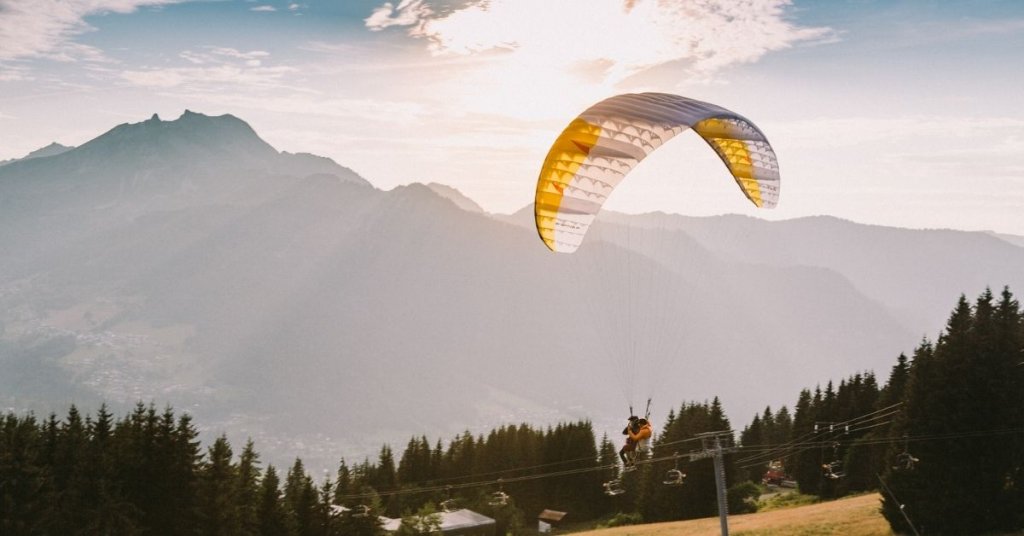 Paragliding
Known as "parapenting" in France, paragliding provides the opportunity to see the magnificent Morzine region in all its glory. All paragliding flights are tandem, and most pilots will take some incredible mid-flight pictures for a small extra cost. We can recommend the best companies in Morzine and book a flight that lasts between 15 and 40 minutes. After the initial adrenaline rush subsides, paragliding is a surprisingly relaxing and tranquil experience, and there is absolutely no better way to view the Alps than from 1200m up.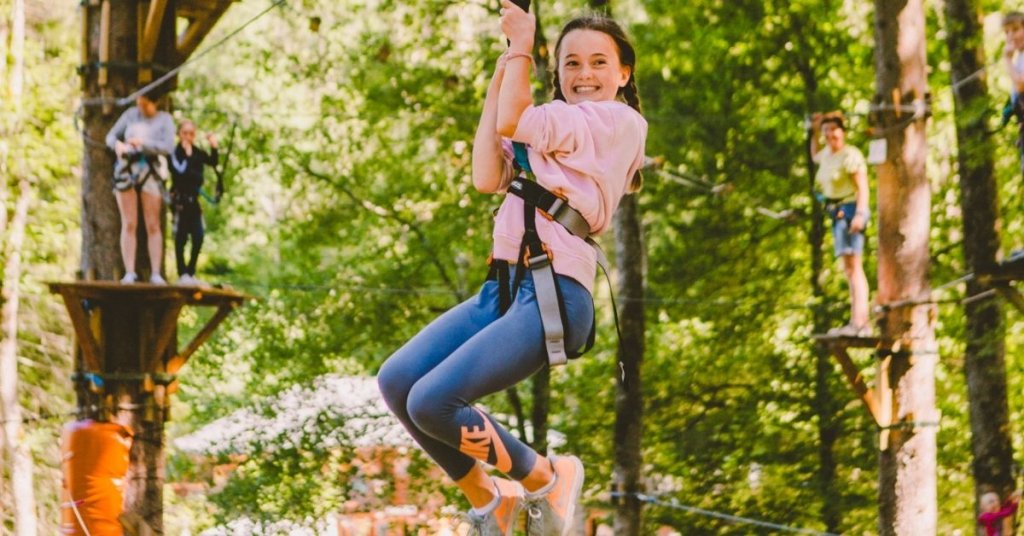 Zip-lining
At Cascades Aventura, you can experience six exhilarating zip lines, with one flying right over Nyon waterfall. Alternatively, if you are up for a day trip, travel to Châtel to visit Fantasticable. Using a zipline, you'll fly 1200m through the air, head first, at speeds of 62mph while you're 240 metres off the ground. You'll be surrounded by some of the most picturesque views the Alps have to offer.
© Sam Ingles / Morzine Tourist Board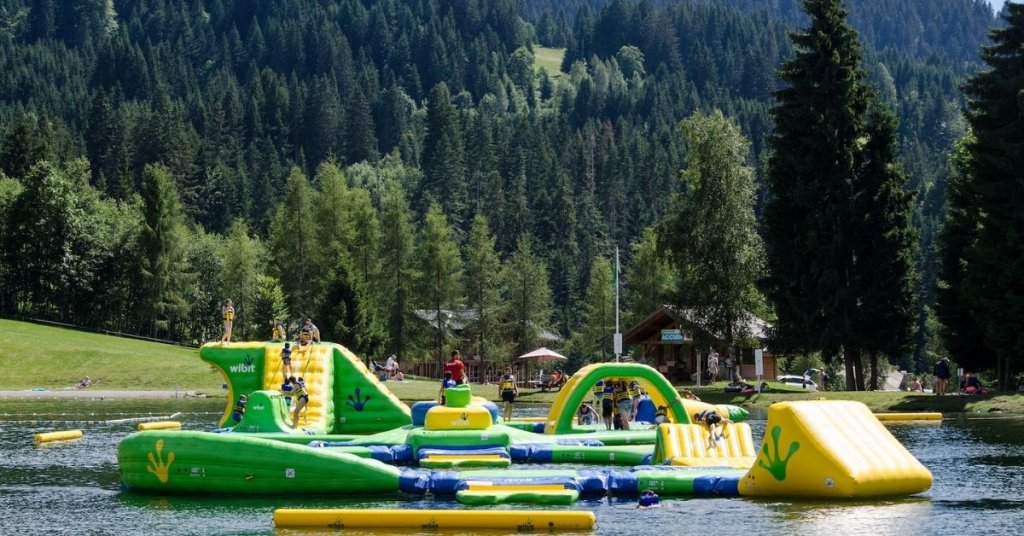 Lake sports & games
If you're looking for things to do in Morzine during summer with the kids, don't miss the Wibit Inflatable Park at Lac des Ecoles, around five miles away from Morzine, is guaranteed to keep the kids (and adults) entertained for hours on end with 40 water-top games, including a human catapult! During a summer in Morzine, you can also swim, kayak or paddleboard at gorgeous Lac Montriond, with equipment available for hire.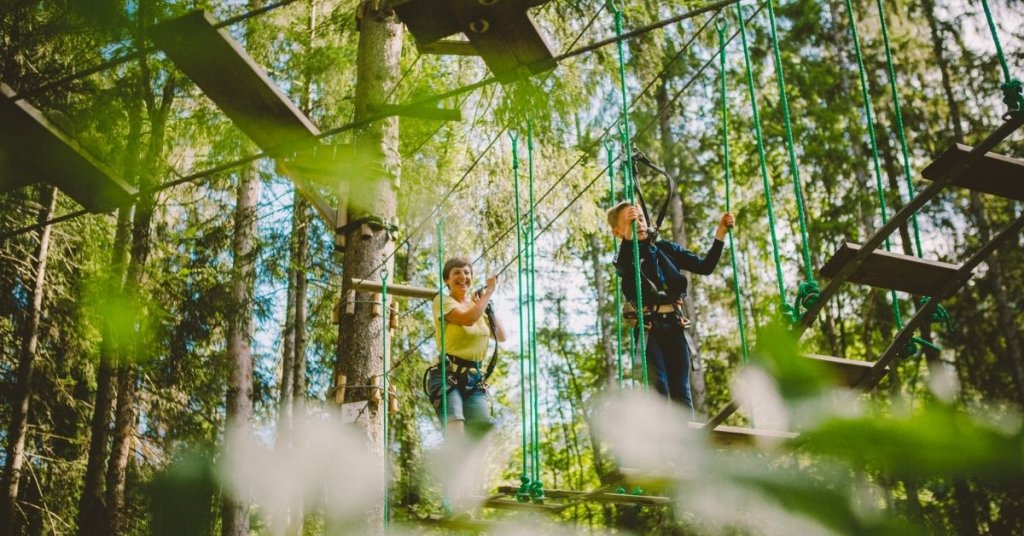 Treetop Adventure
One of the best Morzine summer activities for families is the treetop adventures. These adventure parks involve navigating your way through an obstacle course built high up between the trees. Your balance and courage will be tested on rope bridges, floating ladders and climbing nets. Cascade Aventure's park is particularly suited to young families, with special one-metre high courses and equipment for children as young as three years old. Also, all of their courses have a continuous safety line, guaranteeing safety at all times. This is a perfect family activity where the adults can join in, too.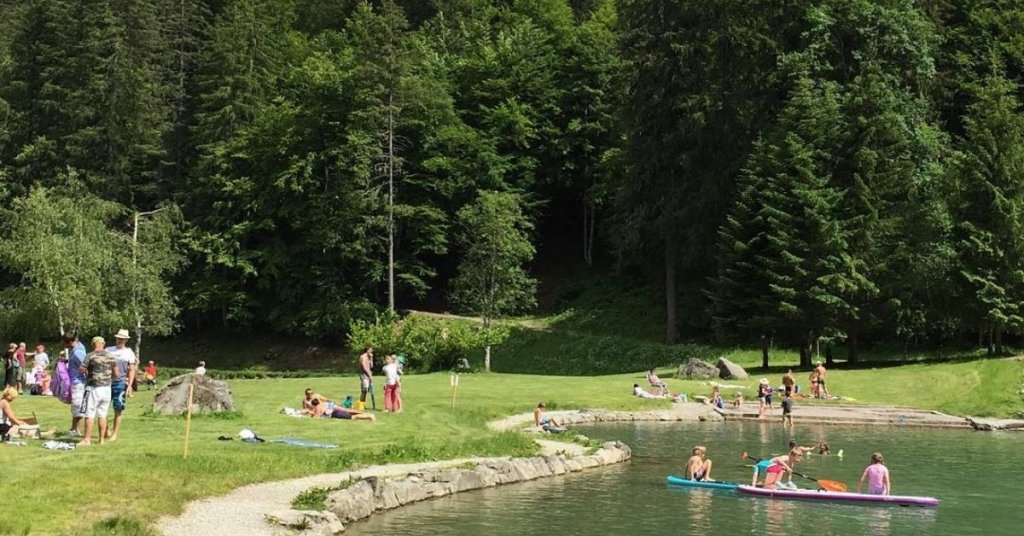 A barbecue at Lac Montriond
A barbecue is one of the best things to do in Morzine during the summer and we can highly recommend the public barbecues around the shoreline of Lac Montriond. The smell of the barbecue, long summer evenings and the sunshine glinting off the water – perfect memories are made here.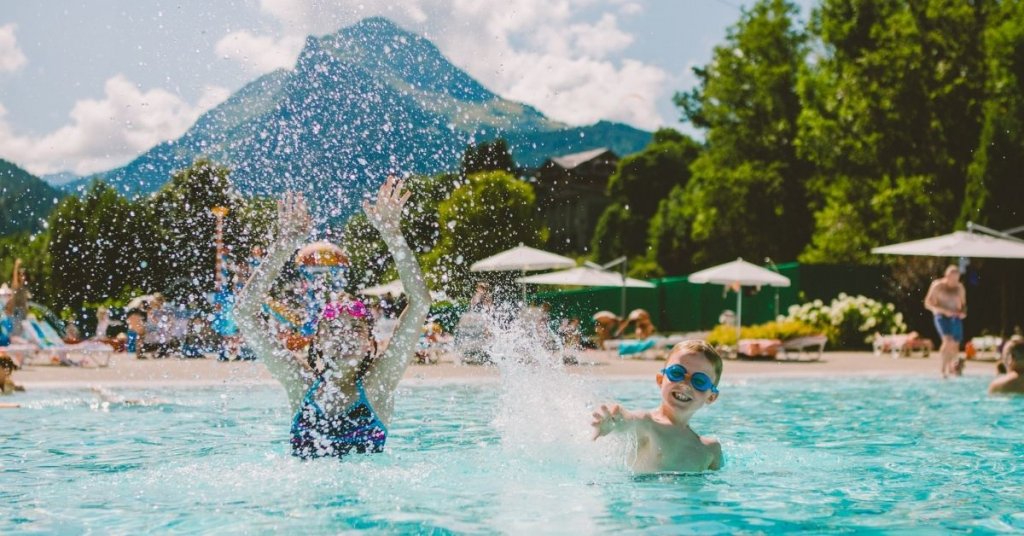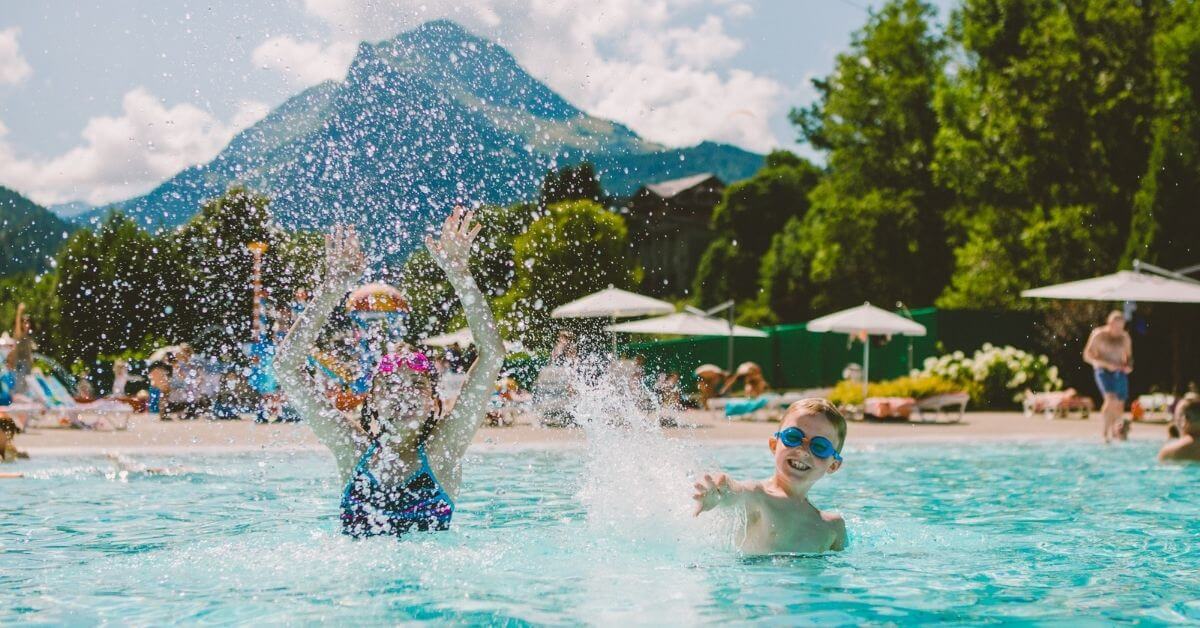 Parc des Dereches
Dérêches Park is perfect for a walk alongside the Dranse River and accessible for those with pushchairs. The park is also home to activities including orienteering, horse riding, a skate park, swimming complex, tennis courts, an indoor ice rink, treetop adventure playground and a children's playground.
© Sam Ingles / Morzine Tourist Board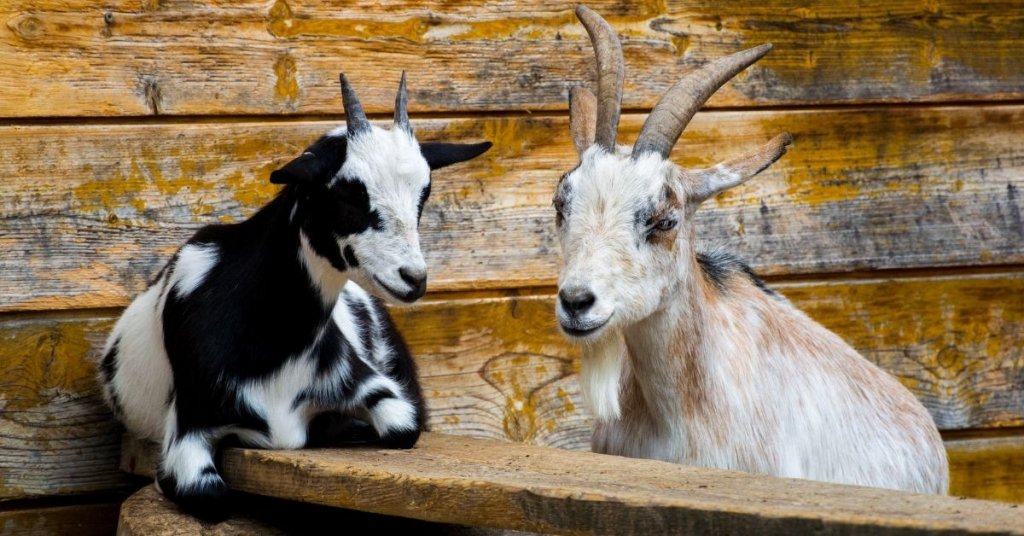 Visit the goat village of Lindarets
In the summer, the goats are back in Lindarets (aka goat village). Visit this alpine farming village and you'll find goats roaming the streets and mountain paths, their bells jingling in the sunshine. It's a surreal (and smelly) experience!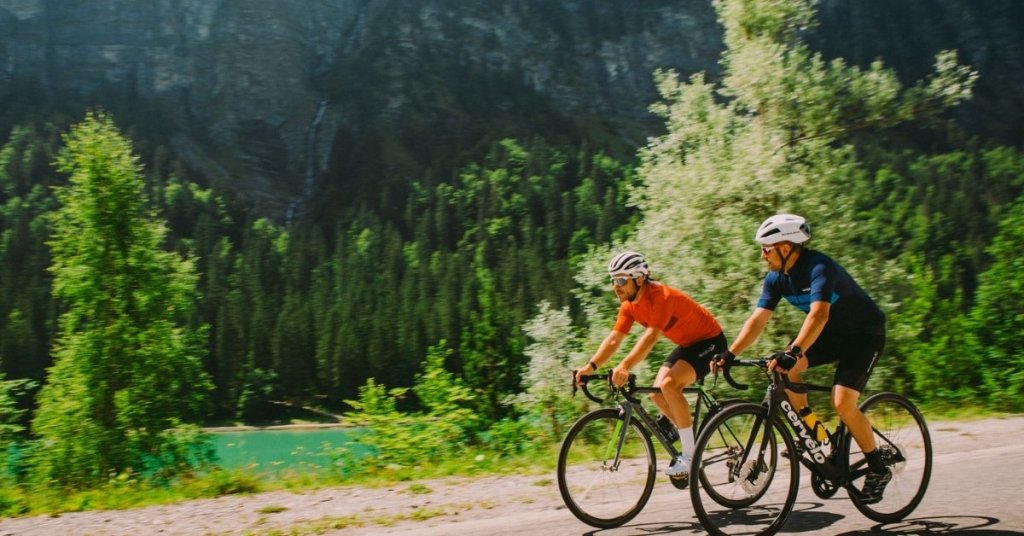 Road biking
The unique geography of this region of the French Alps offers steep climbs, long descents and astounding scenery – making Morzine one of the world's best destinations for cycling enthusiasts. Legendary climbs include the famous Cols de Joux-Plane, Joux Verte and Col de la Ramaz and famous events pass through the village of Morzine, including Le Tour De France. Many of our chalets have bike storage and you can start studying the local cycling routes and climbs by downloading the Morzine Cycling guide.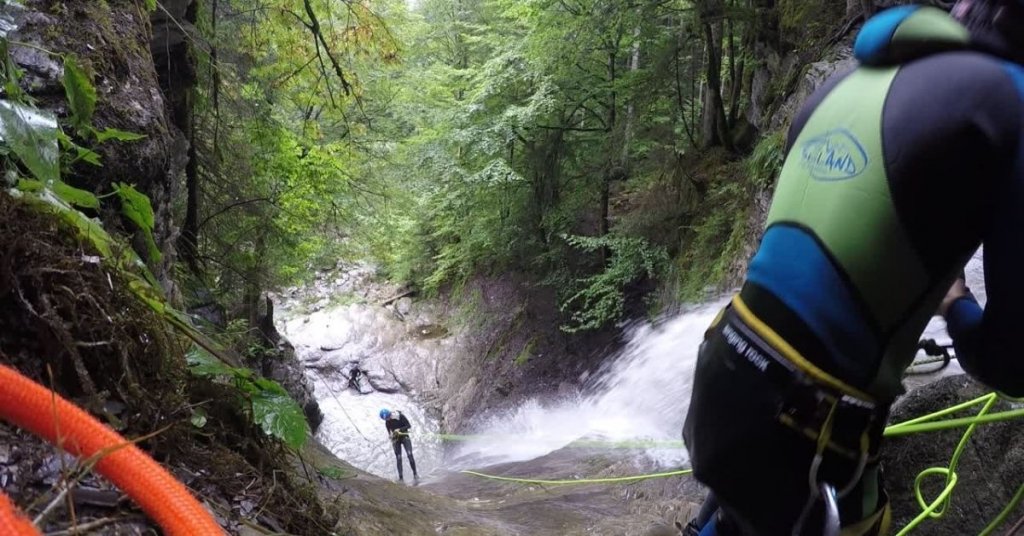 Canyoning
The canyons of Nyon and Balme are incredible for canyoning close to Morzine, an activity where you can move through the narrow gorges and ravines, escorted by a guide. You can walk in torrents, abseil and dip under waterfall descents, as well as make the most of jumps and natural slides.
© Frogs Rafting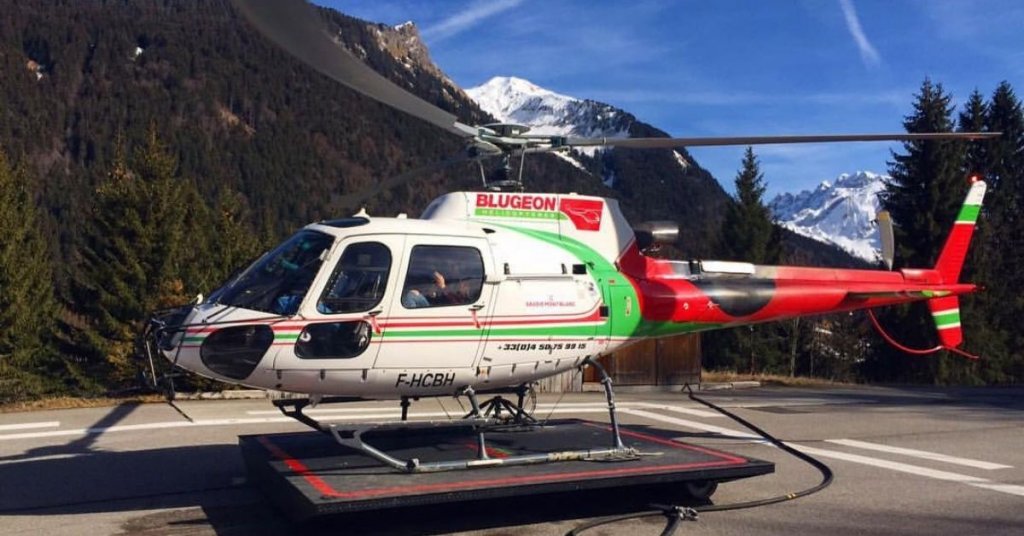 Scenic helicopter flight
Take to the sky and get a bird's eye view of the Alps and the Mt Blanc massif! This is a once-in-a-lifetime experience to enjoy during your summer stay in Morzine. The helicopter is a Ecureuil B3E helicopter and it can seat up to 5 people. Ask our concierge to make a reservation for you.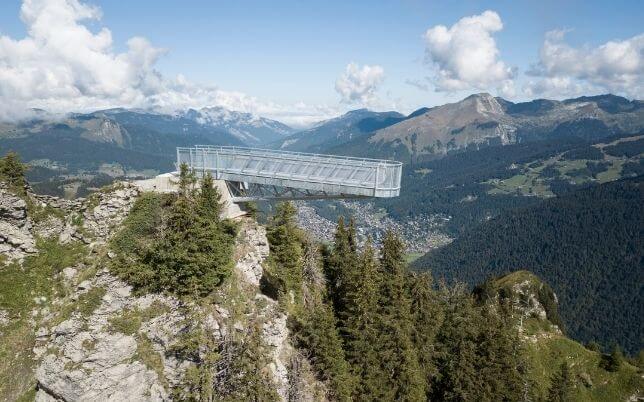 Le Pas de l'Aigle
Around 20 minutes' drive from Morzine is one of the most spectacular viewing platforms in the world. Le Pas de l'Aigle is a 10-metre long glass bridge on Pointe de Nyon mountain, giving you a 360-degree panorama with views over Mt Blanc and Lake Geneva. At an altitude of 2019 metres, you can access Le Pas de l'Aigle on foot in summer or ski from the top of the Pointe de Nyon chairlift in winter.
© SA Le Pleney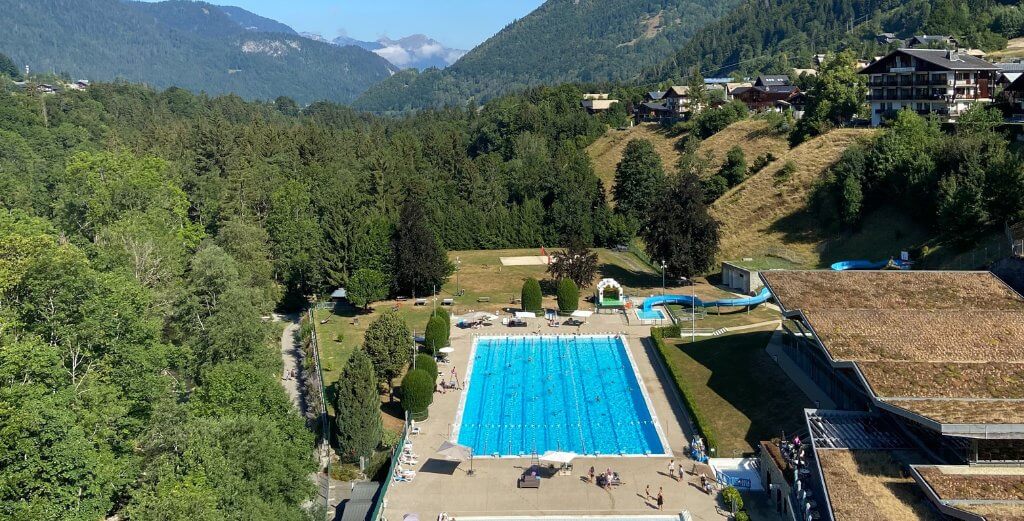 Outdoor swimming pools
When the sun is out and you fancy a swim, head to Parc des Dérêches in Morzine! The outdoor pool complex has a 50 x 21m olympic pool (heated to 27°C), paddling pool with water games, a giant 80m waterslide (timed race every Friday), a beach volleyball court and a grass recreation area. There are 'beaches' by the pools and sunloungers to make the most of the warm weather. There are also indoor pools here, featuring a 25 x 15m pool heated to 27°C and a teaching pool heated to 28.5°C.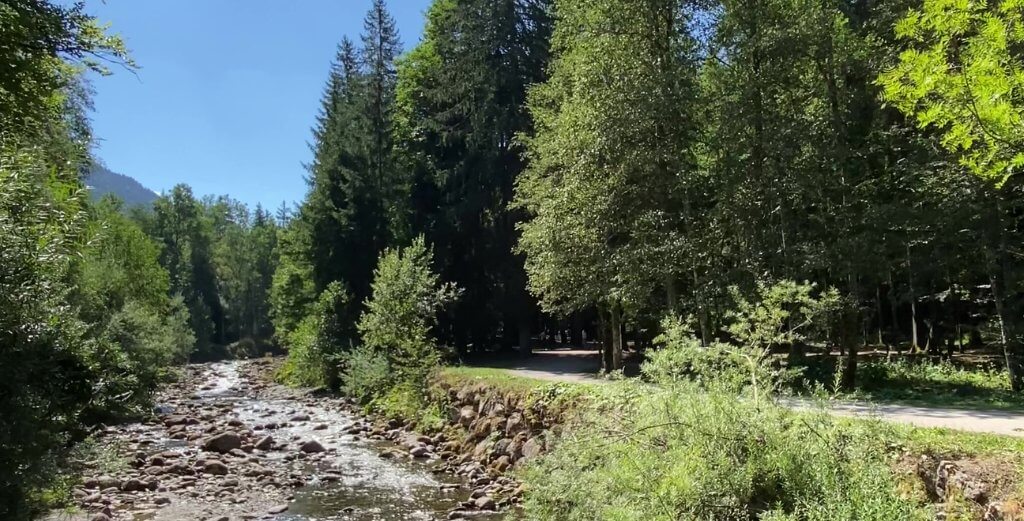 Dérêches River Walk
Take the pretty Dérêches River Walk into the centre of Morzine this summer. If you are staying in Chalet Lorne, Chalet Blanc, Four Twenty L'Ele, Apartment Deux Chevaux or Chalet Bobb, it's a beautiful stroll through the woods past play equipment, sculptures and meadows with grazing horses. You'll pop out at Parc des Dérêches sports centre, next to the outdoor swimming pool and the Super Morzine lift.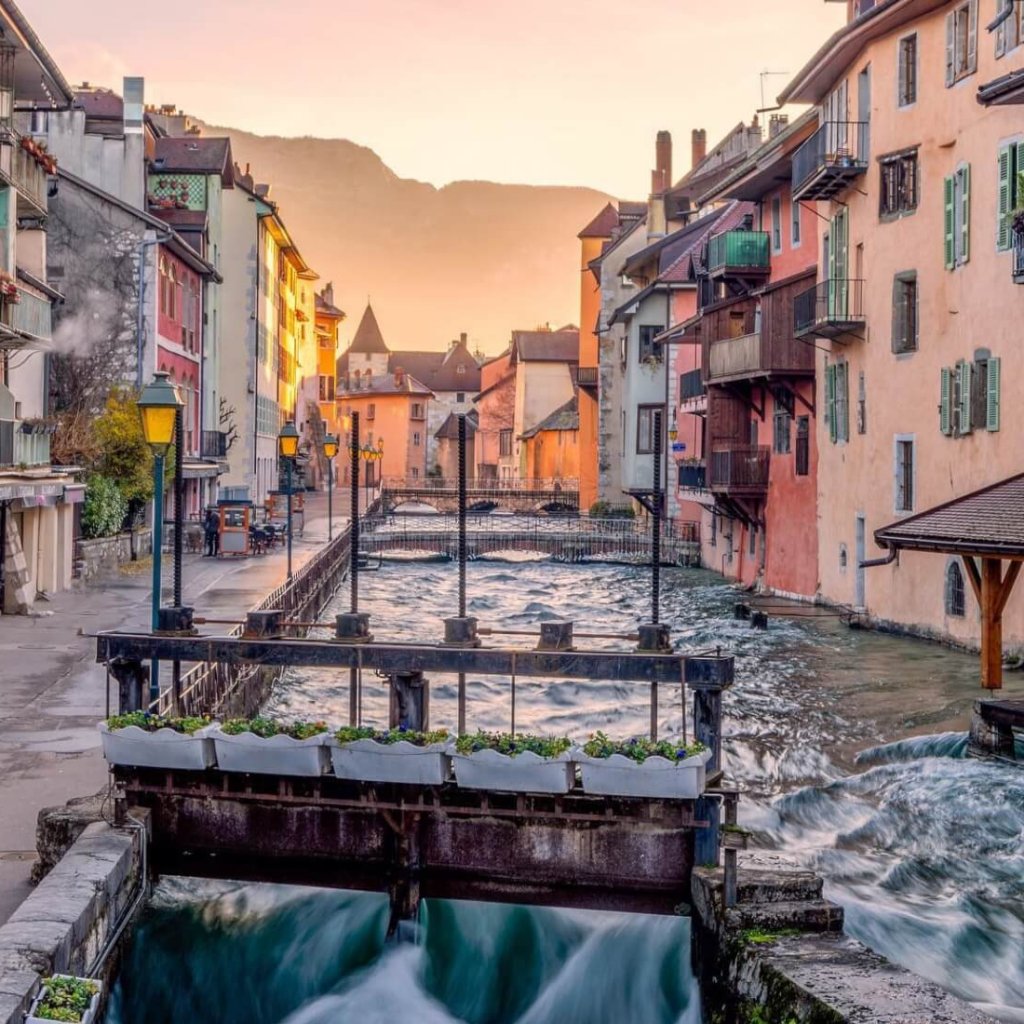 Visit Annecy
With pretty bridges, Venice-style canals and colourful castle-like buildings, Annecy is one of the most beautiful cities in France. It's around a 1-hour 20-minute drive from Les Gets (and 10 minutes extra from Morzine) but is so worth a visit to explore the Old City and see what life is like on the edge of Lake Annecy. You can spend hours wandering through the pedestrianised streets among brightly-painted houses, boutiques, cafes and restaurants. Alternatively, find one of the lakeside beaches for a lazy day in the sunshine. You can also time your visit with one of Annecy's big events, including August's Annecy Lake Festival, offering one of the biggest fireworks displays in Europe.
© @benpeccoux on Instagram
Morzine summer chalet inspiration
Contact us