Morzine ski lessons: why every skier needs them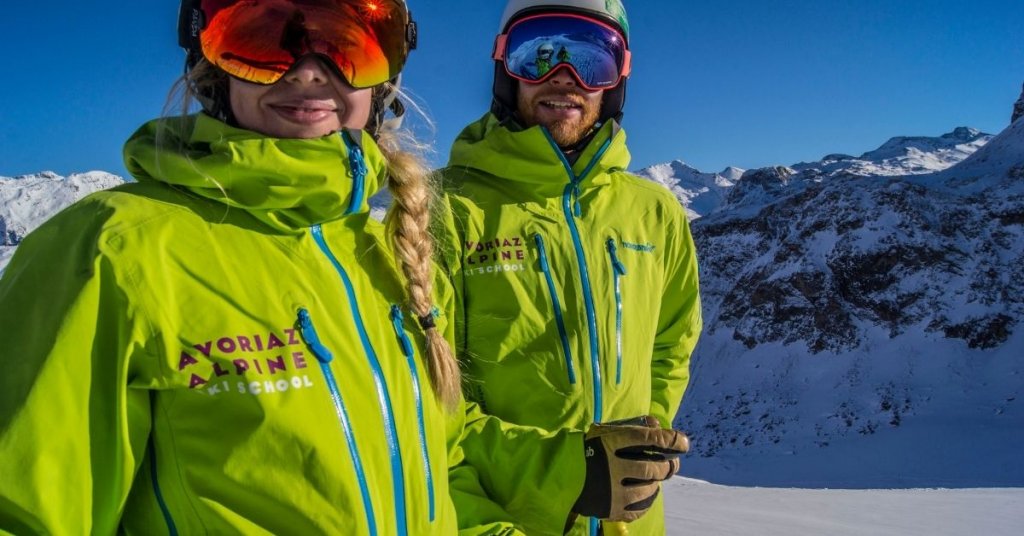 Ski lessons are not just for beginners. You can improve and master the pistes at every level of experience. We chat to George Treble, a ski and snowboard instructor at the Avoriaz Alpine Ski School, to find out more.
Morzine ski lessons
Beginners' lessons
Skis, boots, poles, gloves, snow, mountains, people. It can all seem a bit overwhelming to begin with, but this equipment gives you super powers; the ability to slide, under control, at almost any speed in order to explore and interact with these stunning natural landscapes whilst making fantastic memories with friends and family. It's why so many of us love snow sports and anyone can get involved. Having successfully taught beginners in their 70s, I know this sport is far more accessible than people think. Having an instructor explain things clearly, on the right terrain, at the right time will keep you safe, ensure your enjoyment and maximise your learning.
Private ski lessons
Group lessons are a fantastic way to get into skiing and snowboarding, but private lessons give you the undivided attention of the instructor, who can tailor the terrain and tasks perfectly to your needs. A single session with an instructor can identify any bad habits and give you exercises to work on, which can make long-term improvements that'll help you have more fun on the snow.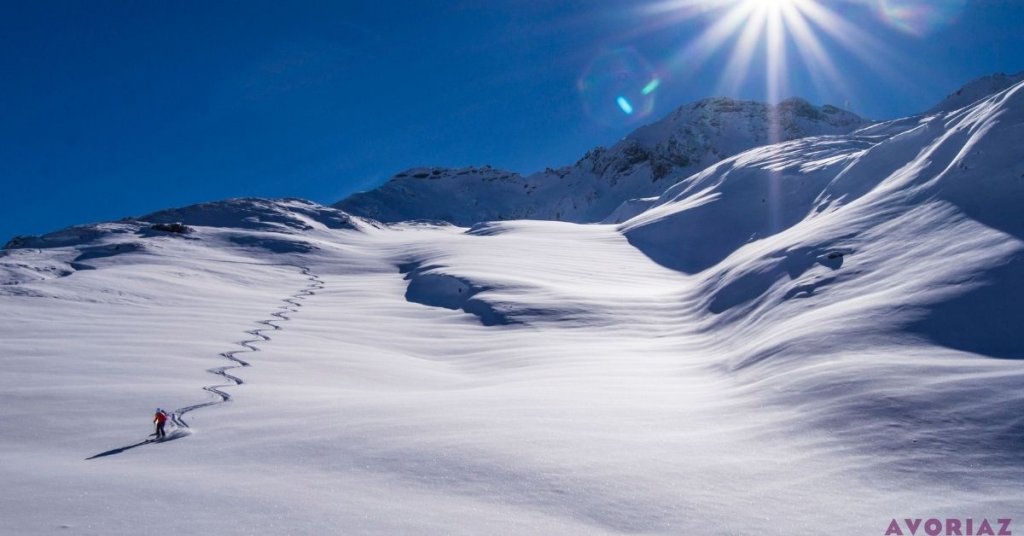 Weekend ski lessons
Working here all season long, it becomes very obvious when and where the best places to ski and snowboard are in order to have the quietest slopes. Sometimes weekends, especially early morning and lunchtime, are quieter, whilst the majority of people are travelling to and from the resort. Also, if you've just arrived, your first few hours on snow are an opportunity to start right, in order to get the best of your week. Having a lesson can help you ensure that.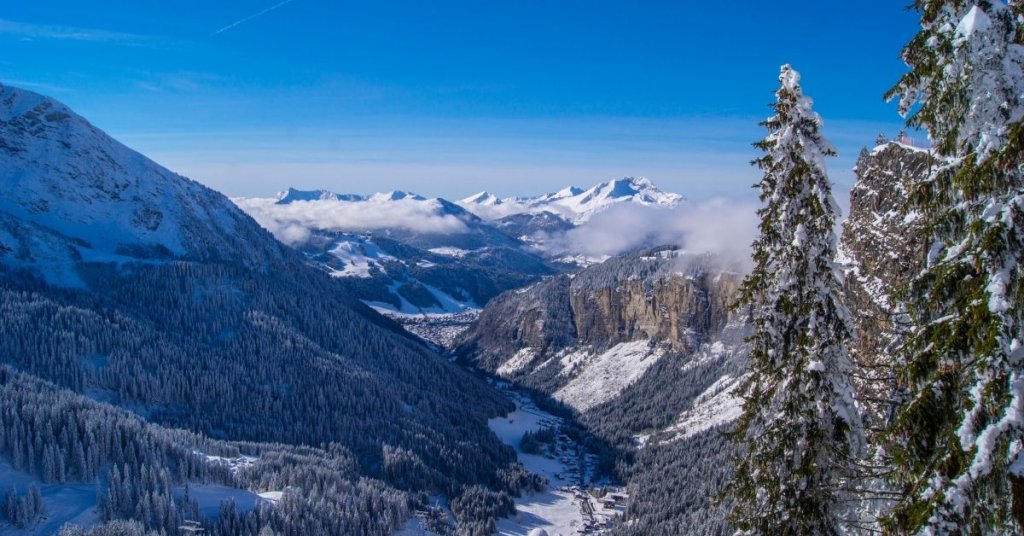 Morzine group ski lessons
Group lessons can be a great way to meet new friends in a more sociable environment and at a cheaper price. As well as kids' group lessons during school holiday weeks, we offer adults' group lessons at all levels. Our easy blues 'improver' classes and 'top tips' groups on hard blues and easy red terrain, which run Monday to Thursday mornings are really popular and a fantastic way of getting some lessons in the mornings and having afternoons to spend time with friends and family. We keep the groups small, with a minimum of three and a maximum of six.
Family ski lessons in Morzine
Skiing and snowboarding are one of the few sports most families can enjoy together and memories of my 1997 trip to Avoriaz as a seven-year-old with my family are some of my all-time favourites. If everyone in your group can comfortably ski hard blue runs, we cannot recommend highly enough a guided Portes du Soleil Tour as a family. Take in countless different valleys and views on this trip around the multiple different resorts of this enormous linked ski network. Start in France, lunch in Switzerland and finish with an après drink watching the sunset back near your luxury Hunter Chalet.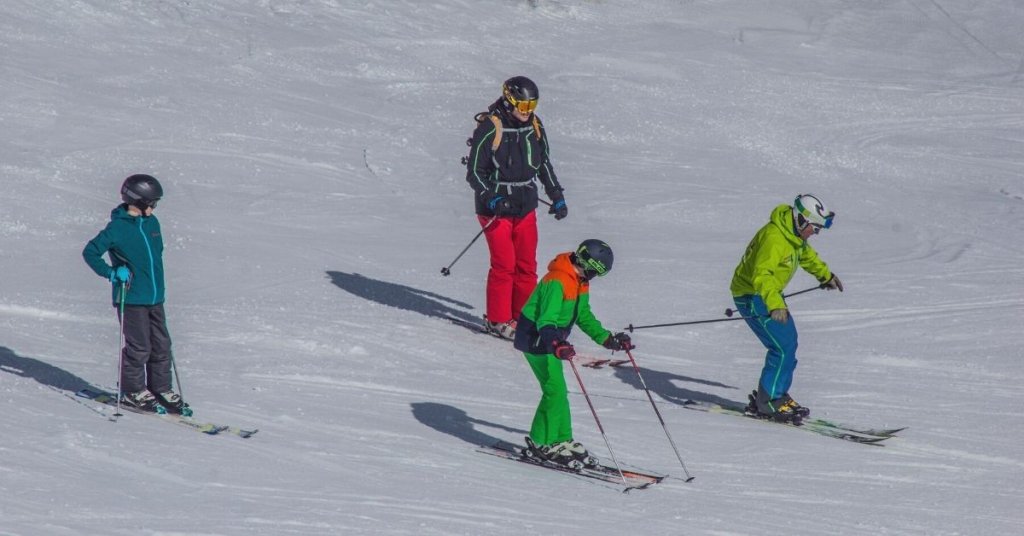 Freestyle ski lessons
Morzine and nearby Avoriaz have some fantastic freestyle skiing and snowboarding areas, which range from miniature jumps and easy sliding boxes to XXL booters for the pro level experts. The mini stash on the Proclou and the infamous Stash itself in Lindarets are famous attractions and for good reason. The Chapelle park offers lap-able jump lines and beautiful mountain sunset views, whilst the Arare park offers the biggest features for more advanced level riders.
Off-piste clinic
Les Portes du Soleil ski area is one of the biggest in the world – 650km of pisted runs and over 200 lifts. But that is just within the resort boundaries. This Narnia-like paradise is an enormous and beautiful playground, and skiing and snowboarding off-piste allows you to experience a more natural and untouched side of it all. We take off-piste tours, sometimes exploring the forests between slopes within the resort, and sometimes in completely different valleys as epic guided adventures.
Be very aware – as soon as you are off-piste, a whole new set of serious hazards exist, as well as different techniques for skiing and snowboarding becoming appropriate. Whilst being the most fun and memorable, off-piste can also be the most dangerous type of skiing and snowboarding, so we recommend booking an instructor to ensure your safety, enjoyment and learning.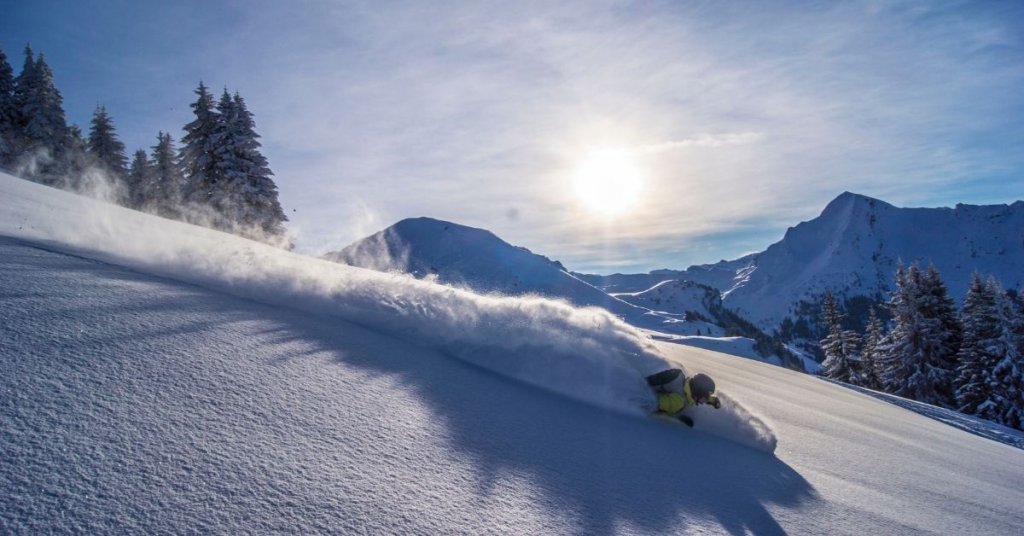 Ski touring
People who haven't yet experienced the joys of ski touring often call me mad, but it is by far my favourite type of skiing. Hiking up to 'earn your turns' on the way back down opens up the opportunity for epic adventure and need not be anywhere near the ski resort. Enter the untouched natural backcountry and give yourself the best chance for the holy grail or snow sports – making first tracks in fresh powder. Avoriaz Alpine Ski School do introduction to ski touring and split boarding sessions, as well as mountain safety and avalanche awareness clinics.
Ladies backcountry
We are offering sessions aimed at getting ladies off the piste and onto steeper terrain ready for the epic season we have ahead of us. Focusing on ski technique and tactics for a variety of snow conditions, snow safety and avalanche awareness, the sessions will enable women to explore new terrain and push their skill set in a fun and friendly environment with a female coach.
Once you have booked your chalet, our concierge can book your ski lessons or a guiding tour.