Best restaurants in Les Gets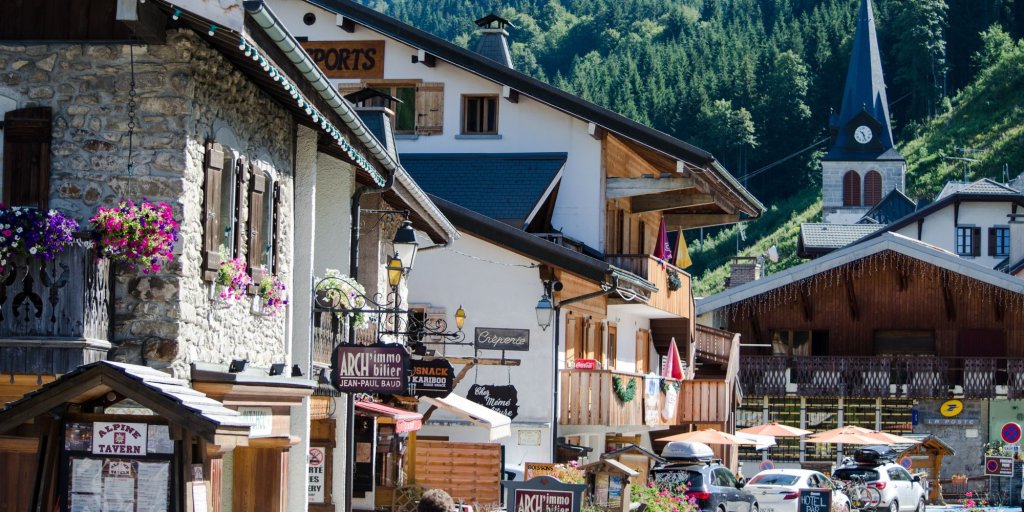 ©V.Ducrettet – Les Gets Tourist Board
Home to dozens of restaurants offering everything from fine dining to quick bites, upmarket Les Gets is the perfect location for foodies to explore. There are bars and restaurants both on the mountain and in the village to test out, offering a wide range of local and worldwide cuisine.

Here are a few favourites recommended by the Hunter Chalets team…
What are the best restaurants in Les Gets?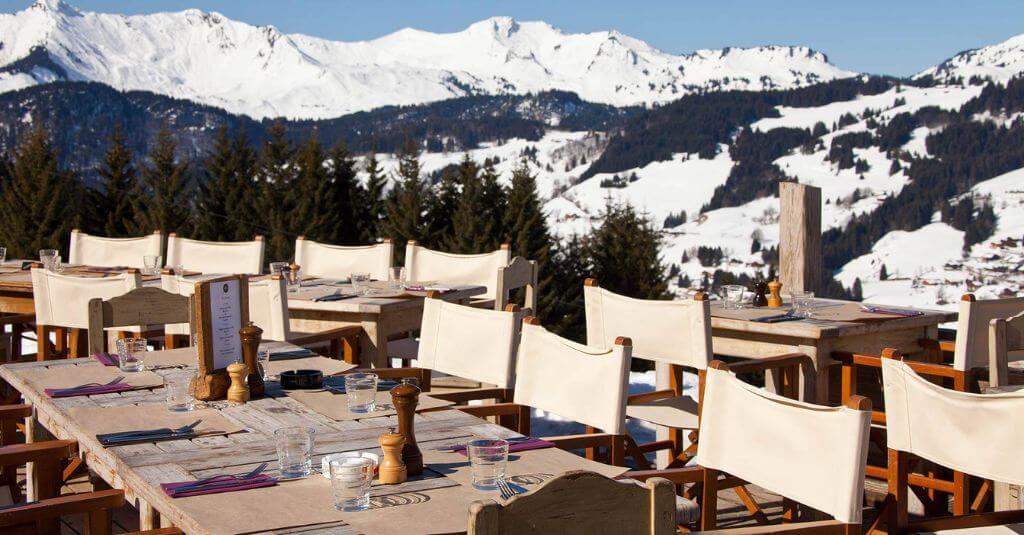 La Paika
Situated on the La Turche slopes in Les Gets, La Paika is the perfect spot for skiers in need of some afternoon sustenance. Enjoy scrumptious dishes that have been cooked up on the restaurant's famous wood-fired barbeque, indulge in specialty cheese dishes and relax on the sun-drenched terrace. The restaurant is accessible via the Chains d'Or ski lift or the Turche ski lift.
Piste Bleue des Vorosses, 74260, Les Gets, France
Tel: +33 (0)4 50 92 85 22
Closed in summer | Open in winter
© La Paika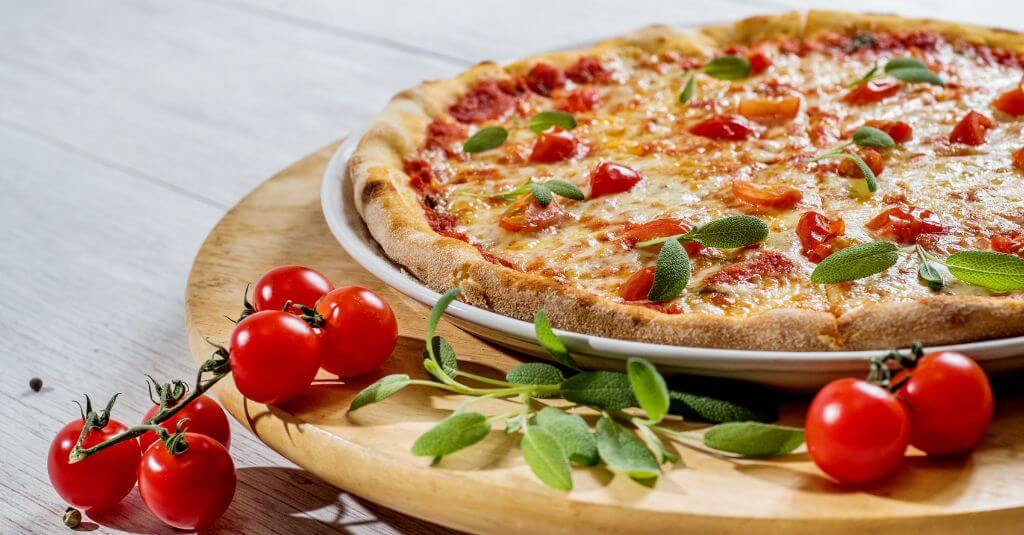 La Bokka
In the mood for antipasti? La Bokka is a chic Italian restaurant providing authentic flavours in a trendy setting. The restaurant's chef is originally from Southern Italy and works exclusively with fresh Italian products. The site is open every day in winter, serving up everything from fresh focaccia to braised pork cheek and takeaway pizzas.
Kinabalu residence, 2441 Route des Grandes Alpes, 74260, Les Gets, France
Tel: +33 4 80 16 12 60
Closed in summer | Open in winter
©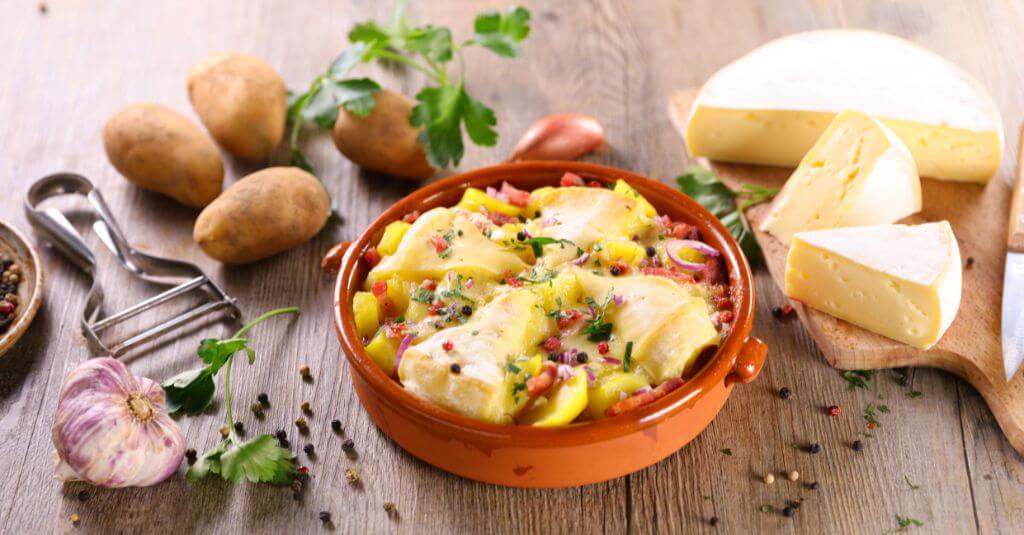 La R'mize
Tucked away in the old village, La R'mize serves up old-fashioned French cuisine in a warm atmosphere. On the menu you'll find traditional classics such as cheese fondue, tartiflette and foie gras, as well as more modern options such as carpaccio of scallops and warm chocolate mousse with yoghurt ice cream.
160, Rue du Vieux Village, 74260, Les Gets
Tel: 04-50-79-75-57
Open in summer and winter
©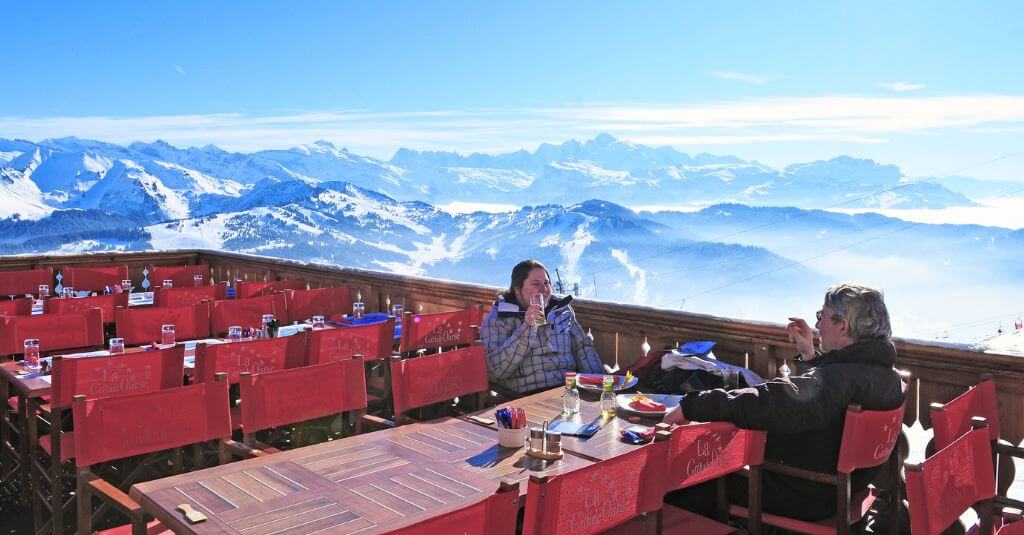 La Grande Ourse
At 1725m, La Grande Ourse is the highest altitude restaurant in Les Gets. Owned by the Venning family, it's a traditional restaurant with a roaring log fire and a menu full of comforting flavours. Open during the winter season, the Sunday lunchtime is not to be missed (and we advise you book in advance) as Ross Venning prepares his famous hog roast.
Route de Mont Chery, 74260, Les Gets, France
Tel: +33 6 79 42 58 86
Closed in summer | Open in winter
© A.Gamito – Les Gets Tourist Board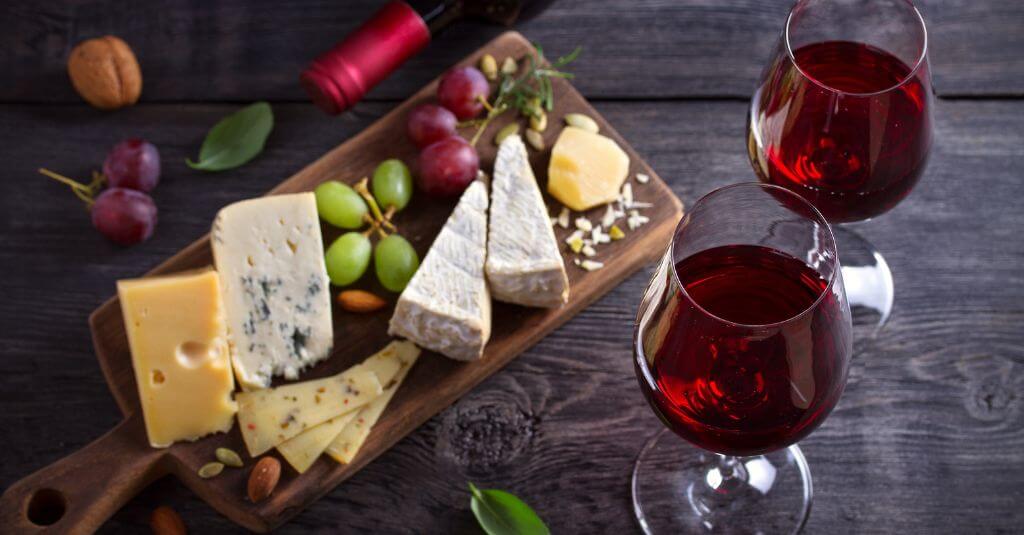 Le Bacchus
Part wine bar, part restaurant – if you're in the mood for an afternoon tipple, Le Bacchus is the spot for you. Accessible on skis or on foot via the Vieux Chêne trail, the menu focuses on seasonal local produce and there are plenty of traditional dishes to whet your appetite. Not only that but there's a huge wine list featuring around 250 wines, from newer bottles to vintage numbers.
136 Impasse de la Grange Neuve, 74260, Les Gets, France
Tel: +33 4 50 75 80 50
Closed in summer | Open in winter
©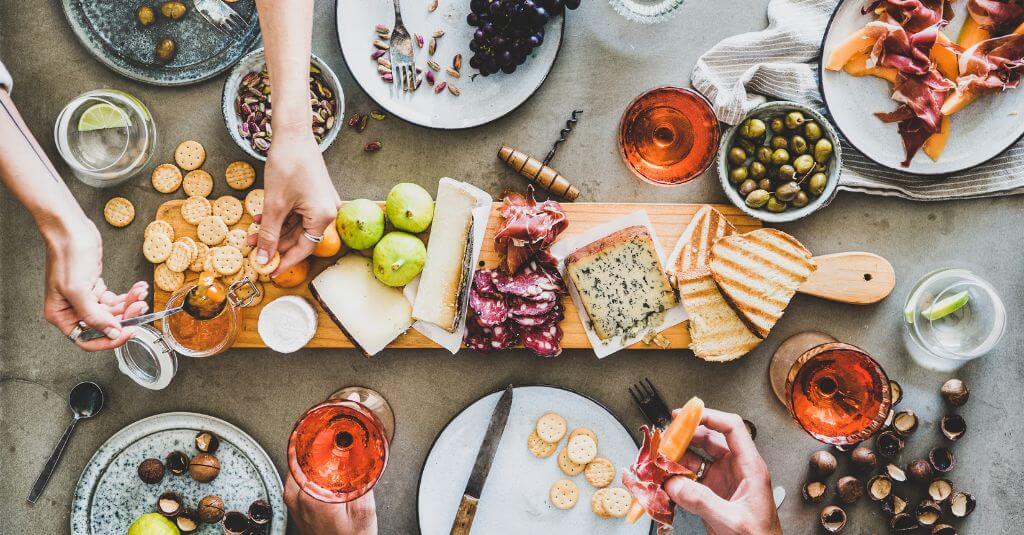 Les Copeaux
Situated in the heart of Les Gets is the stylish and traditional restaurant, Les Copeaux. Expect a cosy and warm atmosphere with friendly service, while you tuck into traditional Savoyard dishes made delicately from fresh, local produce. The menu includes a variety of dishes, including fondue and raclette, which are both very popular among guests. As for the wines, there is a vast selection to choose from across all regions of the country.
610 Rue du Ctre, 74260 Les Gets, France
Tel: +33 4 50 79 78 50
Open in summer and winter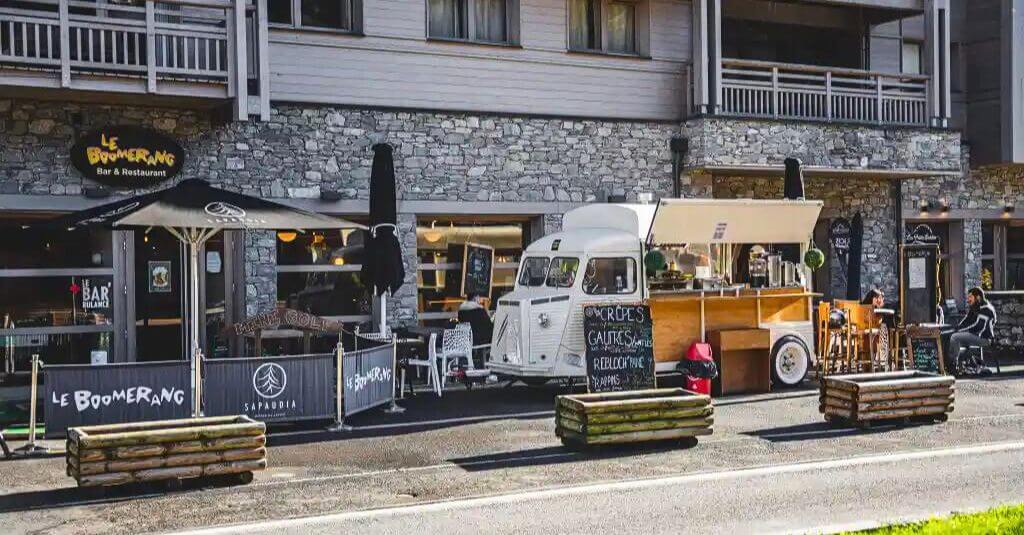 Le Boomerang
This trendy bar and restaurant offers a mix of pub classics and worldwide dishes; from gourmet burgers and fish and chips to tapas and Asian salads. Le Boomerang also takes pride in their excellent cocktail list. Located inside the restaurant, you can even find a nine-hole mini golf course. We advise that you book a table in advance with Le Boomerang.
563 Rue du Ctre, 74260 Les Gets, France
Tel: +33 6 46 51 82 05
Open in summer and winter
© Le Boomerang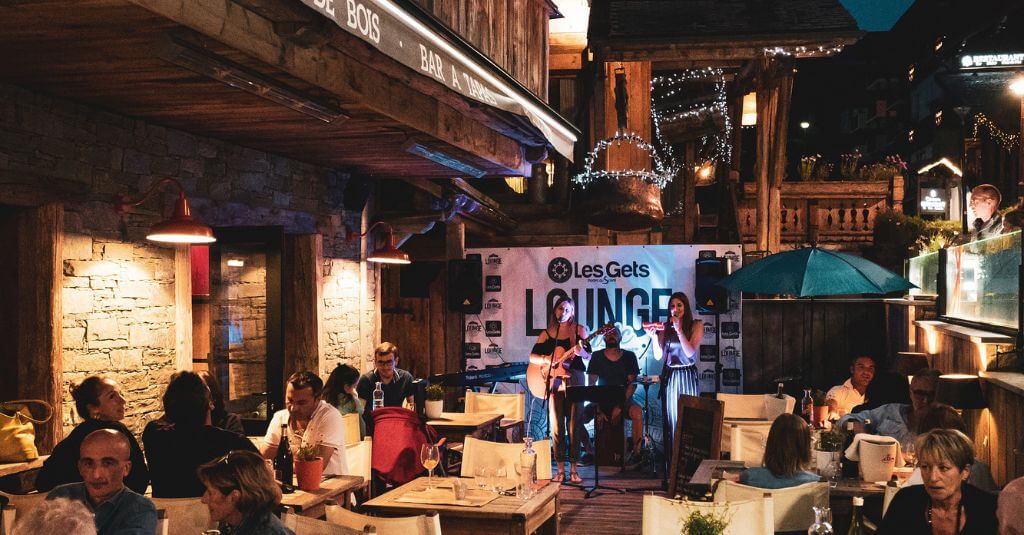 Restaurant La Biskatcha
Open all year-round is the chic mountain restaurant, La Biskatcha. It serves up traditional, high-quality dishes such as local specialities, grilled meats and more exotic options. The tapas menu, which changes with the seasons, is perfect for those with a smaller appetite, while the wine list is packed with the best selection of local and world wines. During summer, the sun-drenched terrace is open at lunchtime and throughout the evening.
61 Rue du Chêne, 74260 Les Gets, France
Tel: +33 4 50 84 55 35
Open all year-round
© V.Ducrettet – Les Gets Tourist Board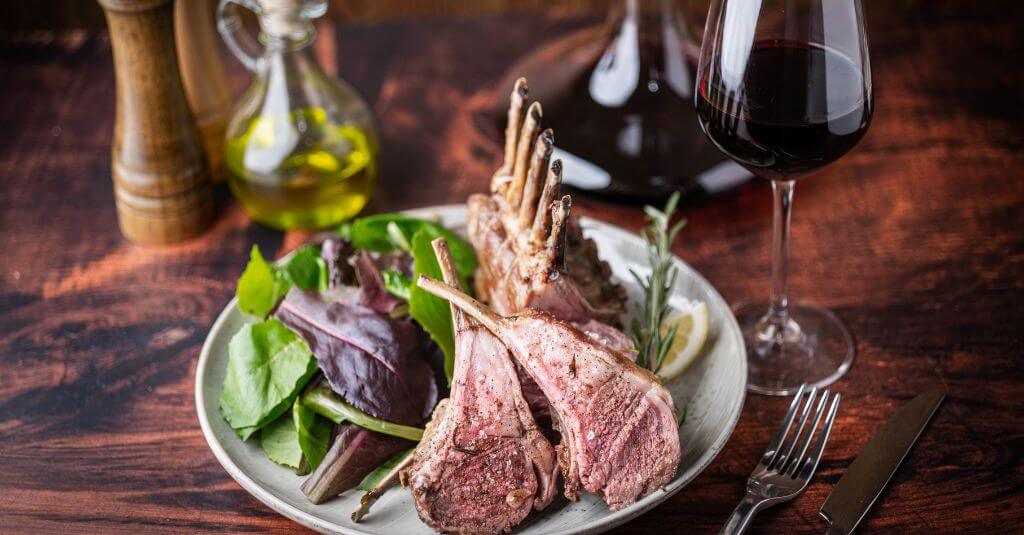 L'Outa Restaurant Les Gets
A restaurant, wine bar and tea room all in one, L'Outa welcomes guests with a cosy atmosphere and exceptional service. In keeping with the decor, the cuisine at L'Outa is a skilful blend of tradition and modernity. Try specialities such as foie gras with mountain honey, roast lamb with herbs or crème brûlée with gingerbread. The friendly staff can't wait to serve you the best food possible.
46 Rue du Chêne, 74260 Les Gets, France
Tel: +33 4 50 38 24 20
Open in summer and winter
©

* Visit restaurant websites for full opening times. Imagery used in this feature is accurate as of date of posting and is subject to change.
---
Les Gets chalet inspiration
Contact us