The Ultimate Guide to Morzine in Winter
With its beautiful snowy mountains, fast and twisting pistes and a local charm that will melt your heart, Morzine will capture you just like the many other Brits that it's won over. Morzine straddles the Franco-Swiss border within the massive Portes du Soleil area. Close to the airport and budget-friendly, it offers gentle pistes for the novices and caters for the more experienced daredevils – and let's not forget about the aprés. The nightlife in Morzine is as calm or as lively as you want it to be. Ranging from a relaxed aprés drink in the tranquil setting of a rustic Savoyard bar to the more vibrant nightclubs that will keep you up to the early hours of the morning, there is something for everyone here!
If a winter holiday is on your schedule, then take a peek into our guide where we'll reveal all of the reasons why our guests choose to come back year after year.
The Best Time to Come
The best time to come to Morzine during the winter varies between each person and their circumstances. Looking for a white Christmas? Off-peak bargains? Morzine certainly ticks those boxes during December. However, avid skiers and snowboarders would argue that March is the best time of year for a number of reasons.
There is more snow: February and March tend to be the snowiest months of the year, providing a fantastic base both on and off the pistes.
More sunshine and longer days: With March being one of the sunniest months of the season, you'll have the luxury of being able to dine outside and soak up the stunning views in the Portes du Soleil. Longer days mean longer après.
Warmer temperatures: The increase in temperature means that you won't have the burden of trudging laboriously up the slopes with those heavy extra layers protecting you against the chill. You might even feel your toes too …
Less busy slopes: The main school holidays including Christmas and half-term are over by March, which is a real advantage to many avid skiers and snowboarders. Quieter slopes means less noise and more freedom to ski.
No matter what time of year you want to visit Morzine, the team at Hunters Chalets is on hand to help you design your perfect luxury ski holiday.
Morzine's epic ski area
Whether you're still learning how to ski plow or if you wouldn't settle for anything less than the adrenaline-packed black pistes, Morzine is an ideal location for people of all levels. Remember that Morzine straddles the French and Swiss border, meaning that you'll be able to ski in two different countries in the same day. Pretty cool right? In fact, the Portes du Soleil area is so expansive – around 650km of pistes – that most people will only scratch the surface of what's available to them in a week's holiday. And so you'll want to know where's best to go depending on your ski level.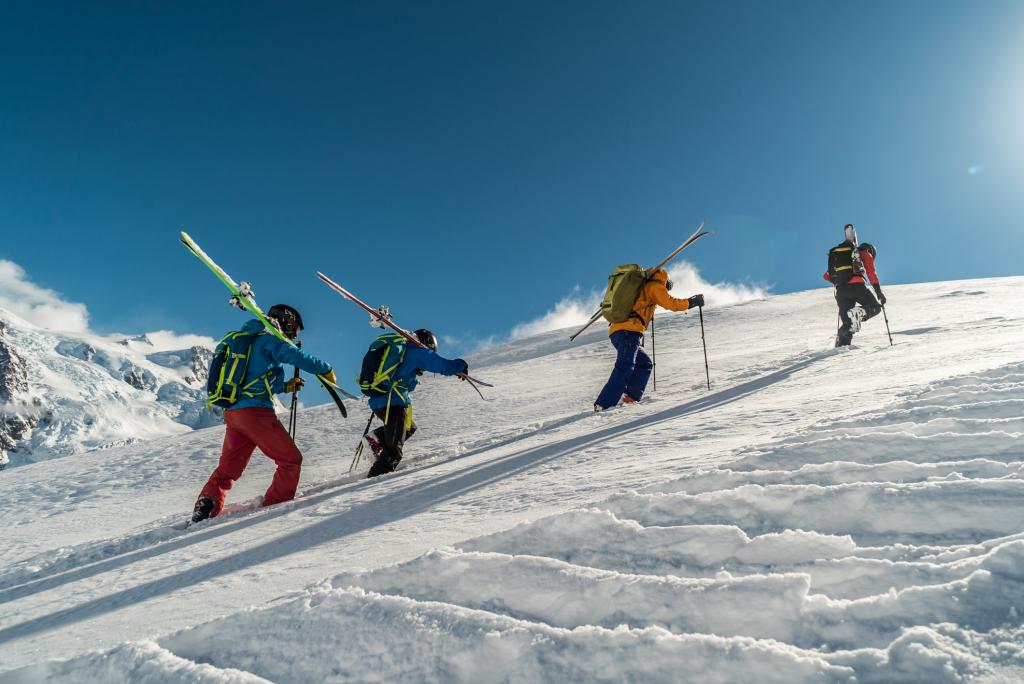 Beginner skiers
So if you've never picked up a set of skis before or if you'd still consider yourself a novice, Morzine has a number of different pistes that are perfect for you to sharpen your skills. But what exactly makes Morzine a great place for beginners?
Excellent nursery slopes for first-timers
You'll find a bunch of great slopes at the top of the modern Pleney bubble, which departs from the centre of Morzine. The 'magic carpet' (a conveyor belt installed at the level of the snow) is an added bonus which will take you back up to the top of the slopes, which will help you to save time and energy for skiing.
If you'd rather cut your teeth in a more quiet location, you can head over to the Zore & Tetras runs on the Super Morzine slopes. Over here there are plenty of restaurants where you can rest your legs and warm up with a delicious hot chocolate.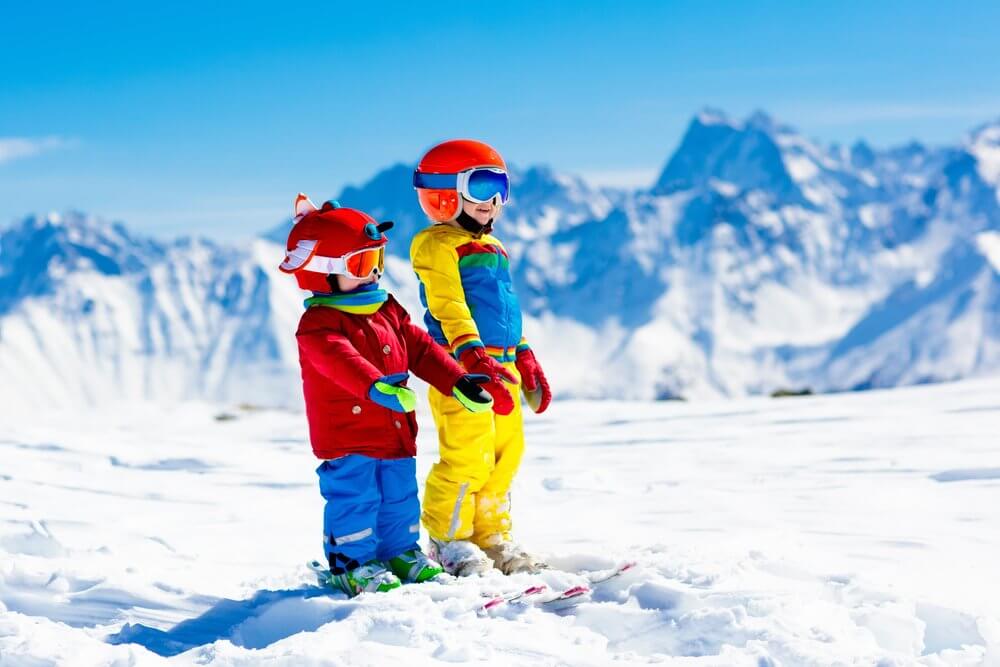 A great starting point for young beginners
Morzine has developed a reputation for being a great location for families, which is demonstrated in an award they won, where they were described as a 'family' resort by an independent assessment organisation.
The ski resort has worked hard to maintain this reputation by ensuring that it has all the items necessary for families to make it an unforgettable experience. There is a variety of cutely-themed runs for your little ones to ski freely on:
The Little Indian Run: Located in Les Gets in Chavannes, this is a green run that winds itself through a forest and has many fun sections that include tunnels where your kids will have to duck down to get through, as well as a number of great spots where you can take photos next to the buffalo-inspired décor.
The Penguin Park: A fun ski area where your kids can gain some confidence on the snow and enjoy the tunnels, jumps and obstacles.
It has a great ski and snowboarding school
For those of you that have never skied before, fear not, Morzine has a fantastic ski and snowboarding school. Its instructors are real maestros that will show you the ropes and gently ease you into the pistes best suited to your level.
Experienced skiers and snowboarders
Due to the sheer amount of terrain in the Porters du Soleil, Morzine also accommodates the more experienced snow demons through its variety of different and challenging pistes. Make no mistake, Morzine is an ideal location for beginners, but a number of its black runs can still give the butterflies to any avid skier.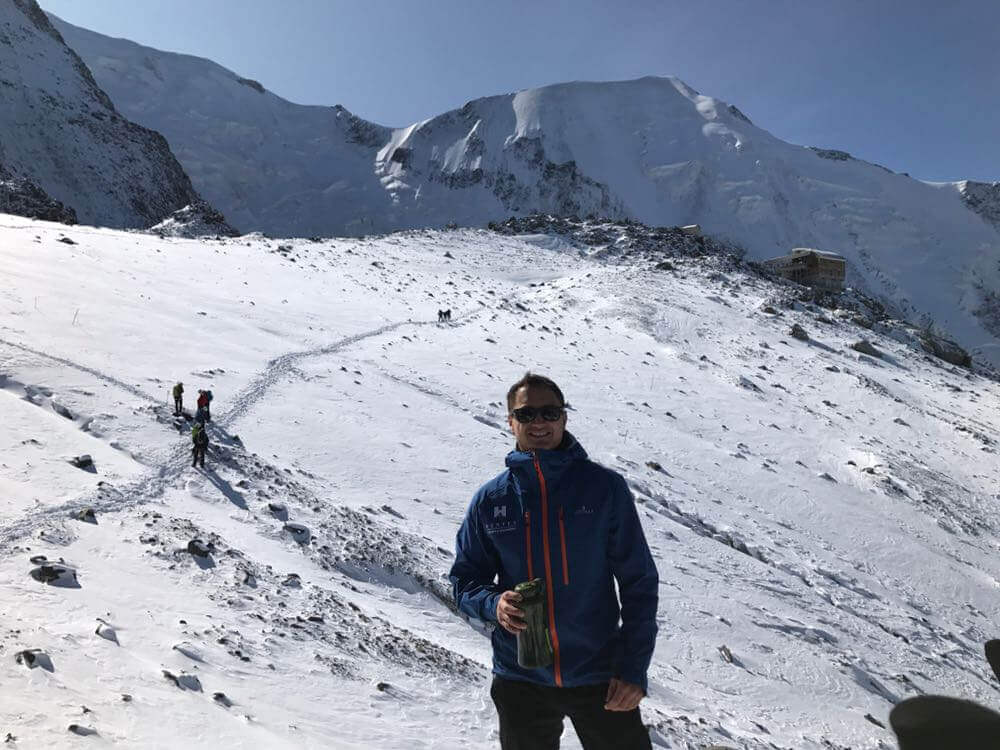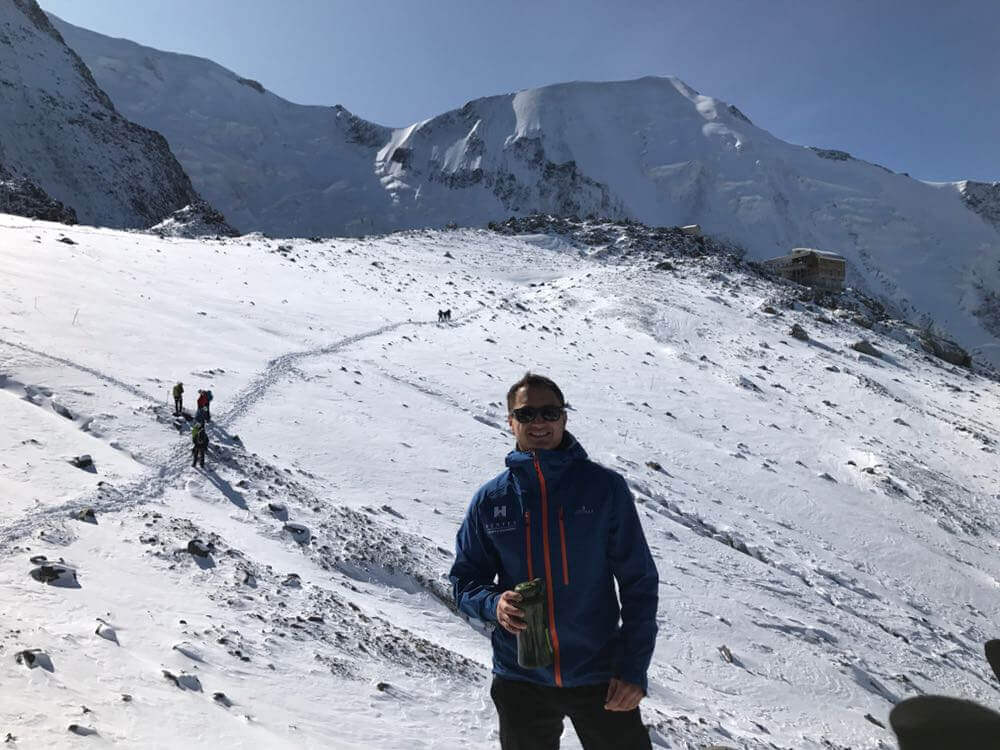 Les Gets
Les Gets has an area of slopes that it shares with Morzine and it's actually the most extensive local network in the region. If you're looking for a couple of black runs then you'll want to check out the Yeti and Myrtilles in The Chavannes Bowl. These two are steep and will be especially appealing to the more technical skiers since they tend to get very moguly later on in the day.
The Mélèzes red run offers more of a longer charge down the slope. Here you can enjoy a bit more width on the slope whilst also being able to pick up a lot of speed. Just make sure to pay attention to the big orange signs with 'Danger' written on them – since there is a river at the foot of a very enticing pocket of powder.
Avoriaz
Avoriaz has plentiful challenging runs to choose from. Head to the top of the Fornet and the Les Choucas and you'll be spoilt for choice like a little kid in a sweetshop. You could say that all of the red runs to choose from aren't particularly technical, but they're excellent for any speed demon out there.
If you're in the mood to tackle a long black run, then the Grandes Combes lift is a good place to go. Here you'll find three black runs: two pisted and one un-pisted, that run down from the Arare area at the foot of the Prodains lifts.
The Swiss Wall
And last but not least is the infamous Swiss Wall. Locally referred to as the 'Mur Suisse' or Le Pas de Chavanette,' this un-pisted black run will get the heart beating and the adrenaline pumping. Interestingly, the actual difficulty of this run is very dependent on the conditions. The morning after decent snowfall the run can be skied by anyone with a reasonable ability. However, when the moguls build-up and the ice coats them it demands more advanced skills.
They say 'it's all in your head': if your skiing ability is somewhat credible then you are more than capable of conquering this beast.
Après
After a long hard day on the slopes, your energy will be low and your legs all skied-out. For many of us, it can be the après that create the long lasting memories of an enjoyable ski holiday. Getting merry, meeting new people and creating long-lasting relationships – that's what it's all about. Below we've saved you the hassle of digging further to see where the best places to go are.
Après on the Mountain in Morzine
The bars dotted across the mountain are typically where the après kicks off. You can find several around the mountain and it's also easy to ski from them back to the resort – assuming that you haven't overconsumed at the bar!
Right next to the Le Pleney gondola station is where you can spill onto the terrace of Le Tremplin to quench your thirst. In other parts of the mountain and you'll be welcomed at a cluster of bars that run a happy hour between 4 and 6 pm such as Happy Hours by the Ardent Telecabine, which sometimes hosts live music and DJ sets to really get the party started!
Inferno is another great place to check out if you fancy getting merry and tuning into the live music. Resident DJs play a mixture of funky beats and full-on dance sets meaning that the party at this terrace bar often continues long after the lifts have closed.
Après in Morzine
Bar Robinsons, locally known as 'Robbo's', is one of the most famous bars in Morzine. It only has one beer on tap, Mutzig. At 8% alcohol, this really does pack a punch and you'll know very quickly when you've had a couple! Robbo's located at the bottom of Rue du Bourg in the commercial sector of town. You'll find it easy to meet new people there and make new friends.
Once you've filled up with enough Mutzig and aren't quite ready to call it a night, then Chez Roger's is a great place to keep the party going! Just up the road from Robbo's, this is a cheap and cheerful place to hang out after a tough day on the slopes. If you're feeling peckish then you're in for a treat since drinks are served with cheesy nachos.
If you're into your bar games the Coyote Bar will probably be your best bet. It has all of the classics – air hockey, pool tables and arcade games!
And for the wine lovers that would prefer a quieter venue to enjoy an après drink, the Coup de Coeur wine bar will be just what you're looking for. Boasting a long and impressive list of French and international wines, its team of sommeliers will help you discover new flavours from Bordeaux, Cotes du Rhone and Bourgogne, as well as some local wines from the Mont Blanc region.
Nightclubs
There's no shortage of places to socialise when it comes to bars and drinks but if you're looking to continue the party into the early hours of the morning, you have several clubs to choose from in Morzine. L'Opera is famous for its busy dancefloors, fancy dress theme nights and admittedly sometimes cheesy music. Café Chaud is the go to club for DNB parties, beer pong and alternative music whilst The Cavern is a central club renowned for live music and it's self-service Peroni beer taps!