Morzine in winter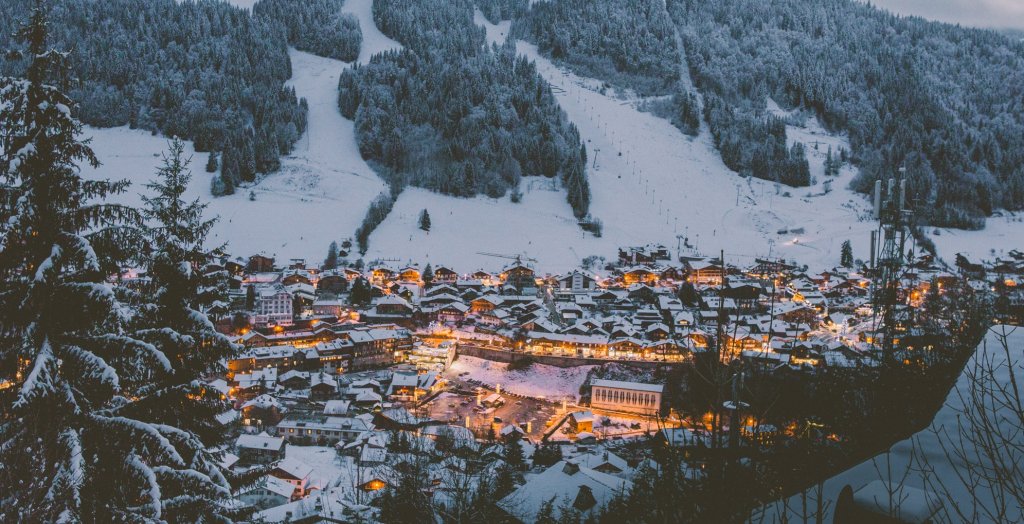 Winter in Morzine will capture your heart. The village has low-rise chocolate-box style chalets and is surrounded by soaring mountains with trees that look like they've been dusted with icing sugar. Skiing here is great for all levels; and Morzine is regularly voted one of the best ski resorts for families. Located in France, close to the Switzerland border, Morzine is just over an hour from Geneva Airport and at the heart of the Portes du Soleil ski area. This means you have over 400 miles and 12 linked ski resorts to explore, including snowy Avoriaz.
Off the skis, you can enjoy ice-skating, a horse-drawn sleigh ride, or sledging; and Christmas in Morzine is a special time, with parades, fireworks and the chance to walk through the snowy woods and see Santa in his grotto. During your stay, you might get to see expert skiers zipping down the mountain pistes with flaming torches at night; or watch big-named live bands in a mountain setting at the annual Rock The Pistes music festival. The Hunter Chalets team knows the best things to do and places to go in Morzine this winter, so ask us for our expert advice.
Contact us
For reservations and further information, email or call us:
Where to stay this winter in Morzine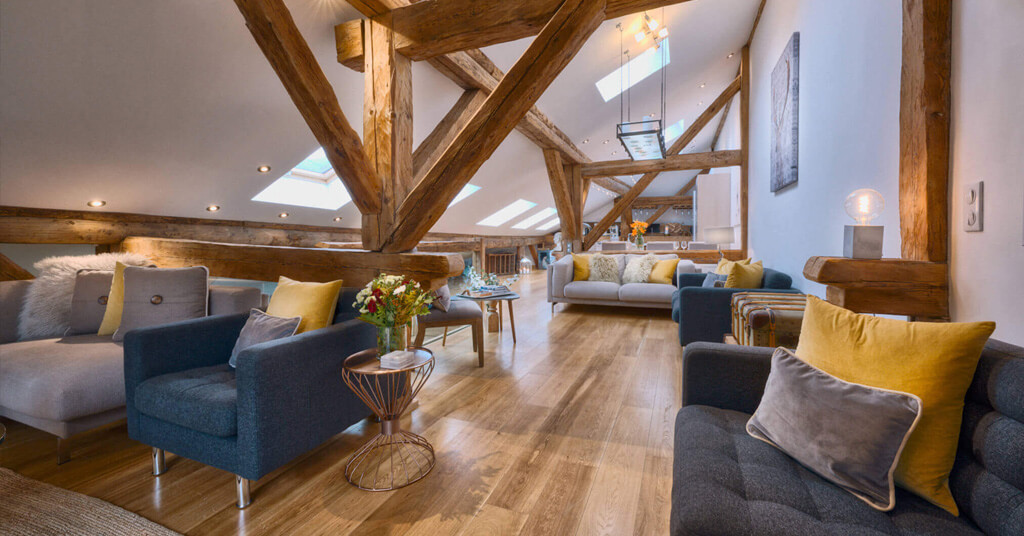 Catered
Spectacular catered chalets in Morzine with a private chef, hosts and 24-hour driver.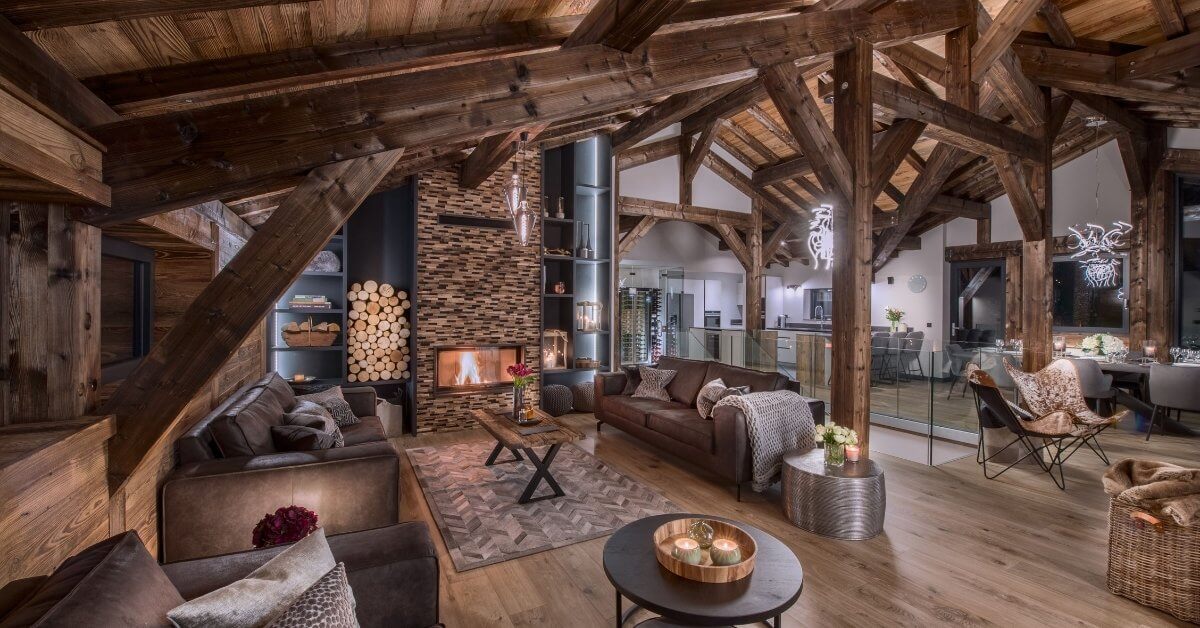 Self-catered
Luxury self-catered chalets in Morzine with our concierge service included.
Morzine in winter: things to do
Skiing and snowboarding
Morzine lies in a sunny valley and offers direct links towards the slopes of Nyon and Les Gets, or Avoriaz and the Swiss border. With a ski area of over 400 miles and 12 linked resorts, the Portes du Soleil is the largest connected ski area in the world and offers an unrivalled diversity of ski terrain – the Portes du Soleil circuit will see you cover the vast majority of this area in one day! Regularly voted best for families, Morzine has direct access to numerous beginner slopes, as well as a multitude of red, black and itinerary runs. Nearby Avoriaz is snowboarding heaven and has parks and airbags to keep you entertained. The ski lifts are generally open from mid-December through to mid-March, as you'll often find snow in Morzine in March.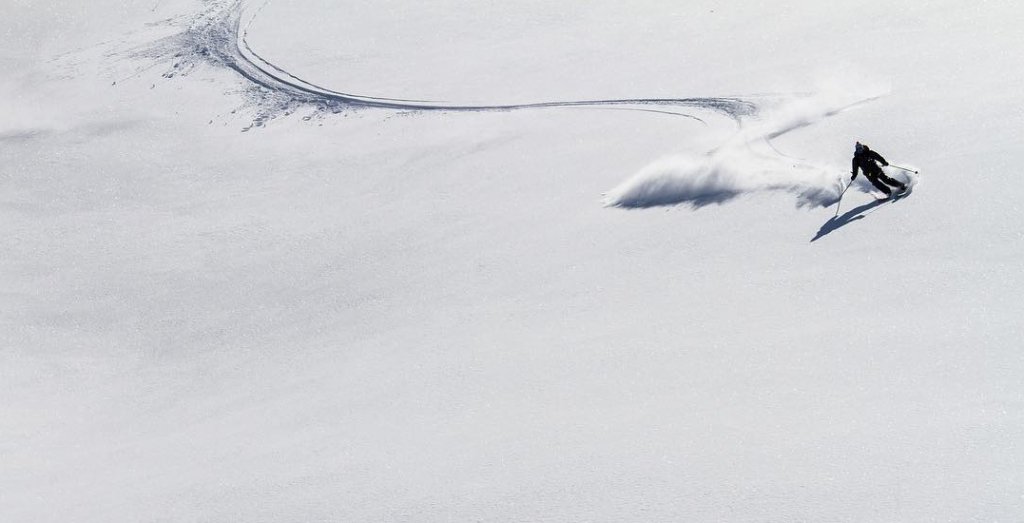 Learning to ski
You'll find a choice of great nursery slopes in Morzine at the top of the modern Pleney bubble lift, which departs from the centre of the village. The 'magic carpet' (a conveyor belt installed at the level of the snow) is an added bonus, taking you back up to the top of the slopes and saving you time and energy for skiing. If you'd rather cut your teeth in a quieter location, you can head over to the Zore and Tetras runs on the Super Morzine slopes. This area has plenty of restaurants where you can rest your legs and warm up with a delicious hot chocolate.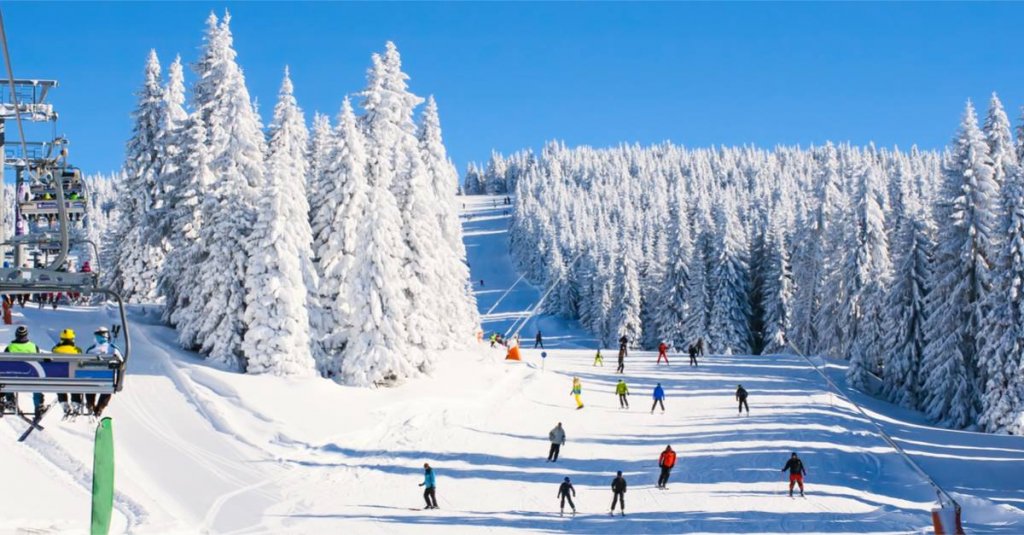 Penguin Park
Children can ski freely on the region's cute themed runs. The Little Indian Run is located in nearby Les Gets in Chavannes, a green run that winds itself through a forest and has many fun sections that include tunnels where your kids will have to duck down to get through. Alternatively, try the Penguin Park, a fun ski area where kids can gain confidence on the snow and enjoy the tunnels, jumps and obstacles.
Bars, restaurants and après ski
You'll find mountain restaurants sprinkled across the slopes and many can be reached by non-skiers, too. The famous Village des Chévres is the perfect lunch spot to sit outside on a sunny deck and meet up with the rest of your party. Morzine in winter is thriving with bars and restaurants; and the nightlife and après ski in Morzine is a growing scene that includes live music, DJs, micro-breweries and nightclubs. Evenings can be as calm or as lively as you want, ranging from a relaxed aprés drink in the tranquil setting of a rustic Savoyard bar; to a night on the dancefloor taking you into the early hours of the morning.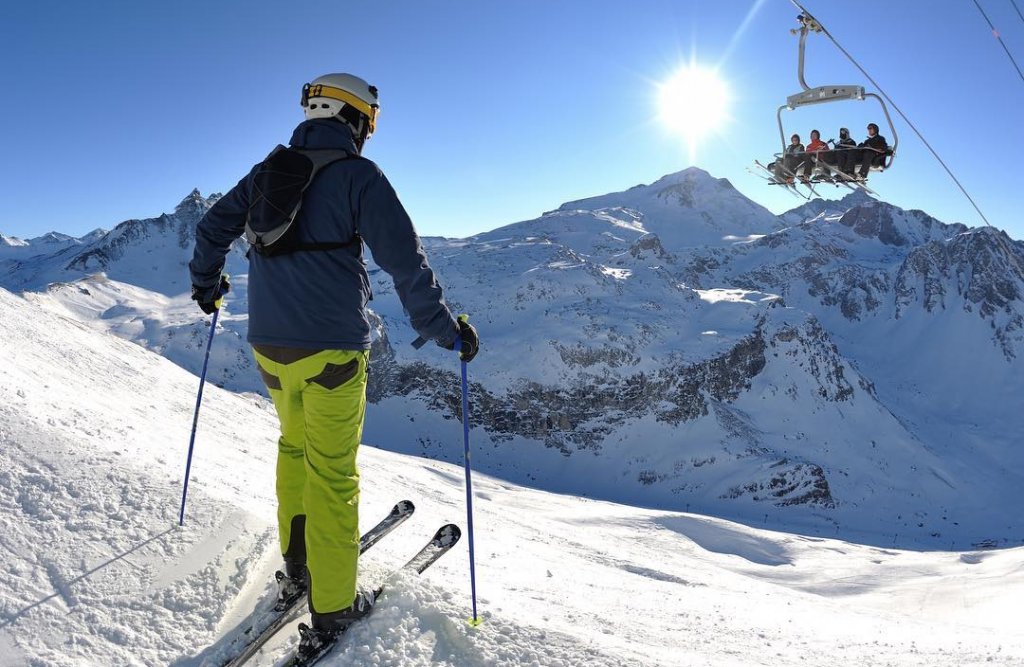 Visit Santa in his grotto
Santa can be seen in Morzine in the lead up to Christmas but, for us, the most special event is to visit Santa at home in nearby Les Gets. Follow the clues and walk through the snowy woods and you'll find Father Christmas at home with his elves, working on presents in the final days before he whizzes around the world in his sleigh. You can enjoy a guided tour from the elves before meeting the big man himself.
Morzine Enchanted Village
Over Christmas, from late December to early January, Morzine Enchanted Village springs to life. Designed for families, the village hosts light shows, firework displays, face painting, kids' workshops and much more for the kids to tell their friends about when they get home.
Rock the Pistes festival
Each March, excitement builds in the region for Rock the Pistes festival, a series of live concerts on the slopes of the Portes du Soleil ski area. This is one of the most spectacular settings for live music, where you can dance in your snow or ski boots at the top of a mountain, listening to incredible bands. The series of pop-up concerts are free, you just need to purchase a lift pass to reach the 'venue'. The past line-up for Rock The Pistes includes Rag 'n' Bone Man, Klaxons and Babyshambles.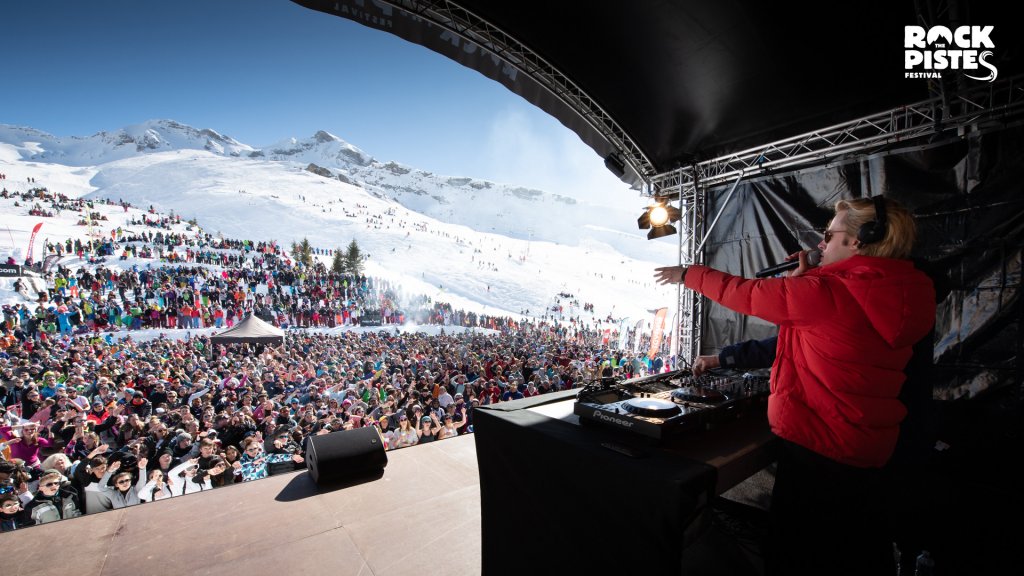 Torchlit downhill run
In February, don't miss the ESF charity torchlit downhill run. You can ski down the slopes by torchlight – purchasing a torch to raise funds for local charities. The atmosphere is electric and, if you don't want to ski, it is an incredible sight to watch the lights zig-zagging down the mountain while nursing a hot drink in the village below.
Birds of prey display
Visit Les Aigles du Léman at Parc d'Hiver to see the incredible birds of prey display; you can even book a falconry course. Watching these mighty eagles, owls and hawks soar over the mountains is an incredible moment. If you have kids in tow, there is a dedicated sledging piste and playground close by.
Paragliding
See Morzine in all its winter beauty with a paragliding session. We know the best instructors for a tandem flight and the photos you'll get will be incredible! The flights tend to last between 15 and 40 minutes and, after the initial adrenaline rush, you'll find it a peaceful and relaxing experience. There is no better way to get an aerial view of the Alps from 1200 metres up.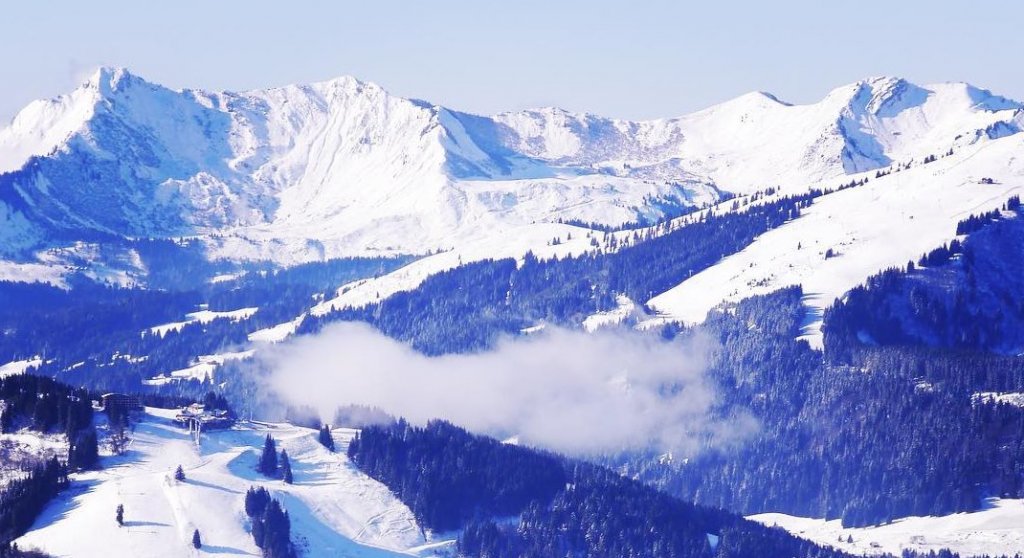 Night sledging
When night falls and the majority of skiers are enjoying après ski, take advantage of Pleney's slopes for a night sledging session. Don a headtorch and enjoy the trails, while being supervised by the piste patrollers. Children aged 8-11 years must be on a sledge with an adult. This is one of the most fun things to do during a visit to Morzine in winter.
Snowshoeing
Take a walk in the quiet, snowy mountains during a snowshoeing experience with a qualified instructor and guide. We can recommend a team to help you discover Morzine's trails, guiding you through beautiful landscapes to help you learn about local nature and discover the scenic mountains.
Ice hockey match
Dress up warm and head to the Skoda Arena to see Morzine's ice hockey team, the Penguins, battle it out with their rivals. The team plays in the French Premier League and it's a must-do if you love an electric atmosphere.
Horse-drawn sleigh ride
A horse-drawn sleigh ride during winter in Morzine is one of the most magical experiences. Wrap up warm and head to the tourist office to book your sleigh ride and explore the local area in style.
Snowmobiling
Whizz through the snowy forests high above Morzine village on a guided snowmobiling experience at sunset. If you don't fancy driving yourself, you can sit on the back of one of the guides' snowmobiles. We know the best companies for snowmobiling in Morzine, so ask us for details.
Husky sledging
This is a once-in-a-lifetime experience! Your first job will be to help get the huskies ready, putting their harnesses on and bonding with them before your trip. They are big softies and want to be patted – but love to bark. You'll be riding the sled in a standing position and be sure to keep your foot on the brake, as these dogs love to run. Powering through the forest powered by huskies is an unforgettable experience.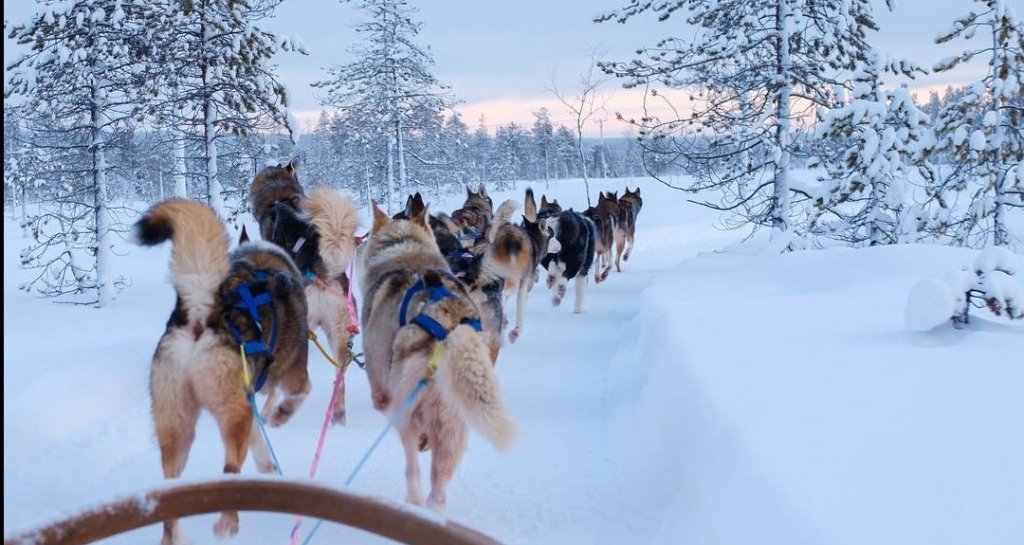 Ice skating
When winter arrives in Morzine, the ice rink is set up in the village square. Morzine is picture-perfect in winter, with Christmas lights strung through the branches of trees and a festive vibe lasting well into February. Morzine also has an indoor ice rink, the Skoda Arena, where you can go ice-skating or catch one of the local ice hockey games.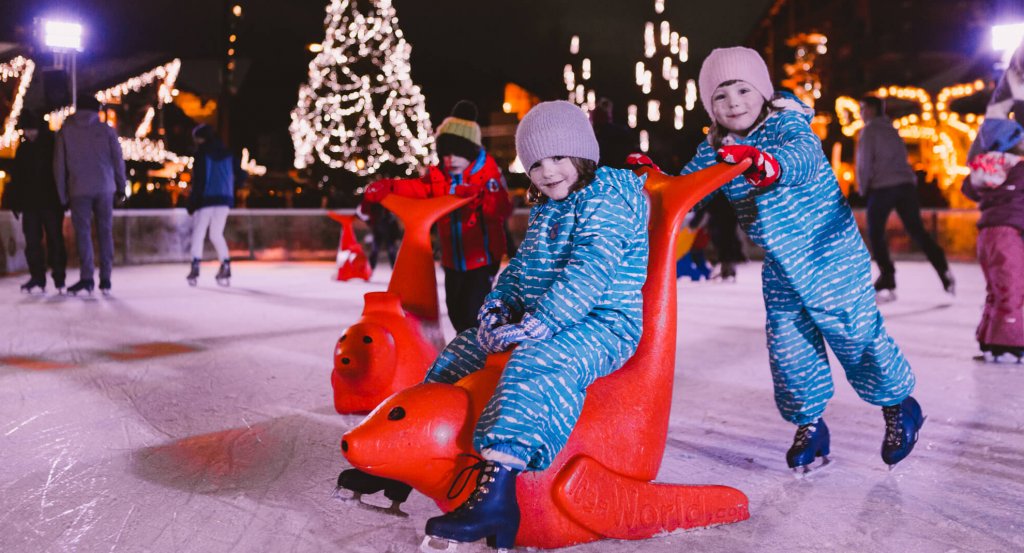 Spa and wellness
If you're staying in one of our Hunter Chalets with a spa treatment room, we can arrange for our spa therapist to visit you. We have a menu of massages and facials to choose from. We can also highly recommend the exclusive Sources de Chery day spa, around six miles away in Les Gets. We can arrange your day pass to experience the spa's pools, relaxation rooms and sensory showers, and book treatments with their experienced therapists.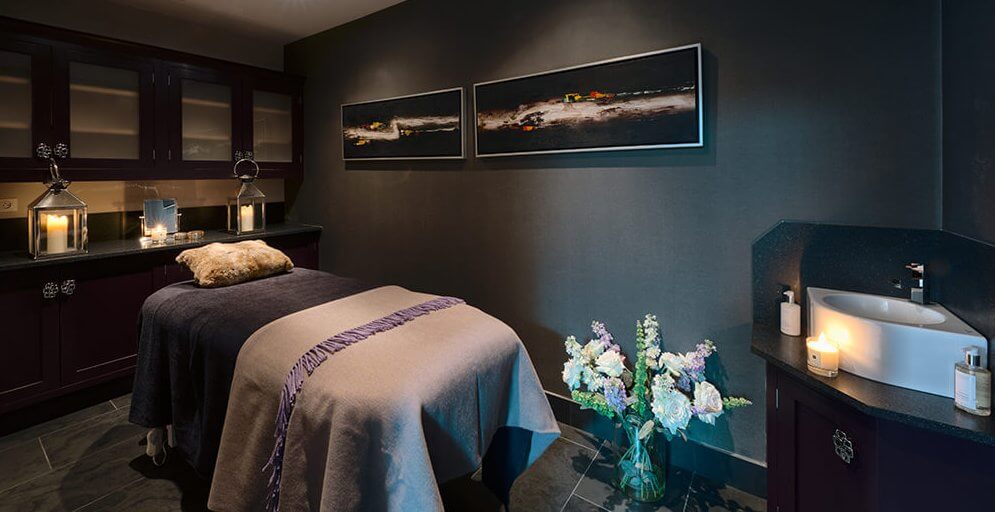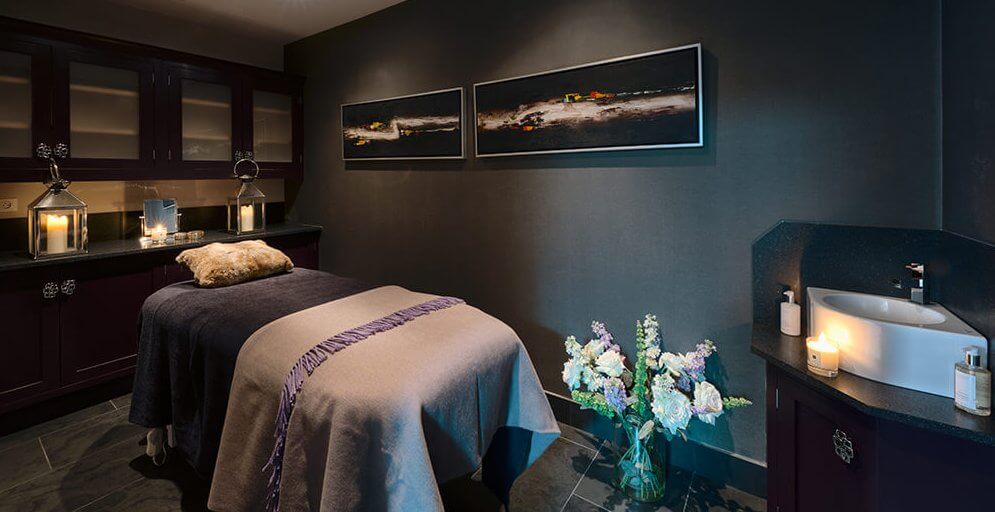 Day trip to Vallee Blanch
At Hunter Chalets we offer day trips, including skiing the Vallee Blanch; the longest, lift accessible, off-piste run in the world. We can organise everything from your mountain guide to your ski passes; and one of our drivers will chauffeur you there and back. This is a hugely exciting day trip recommended for fully competent black run skiers.


Morzine winter chalet inspiration